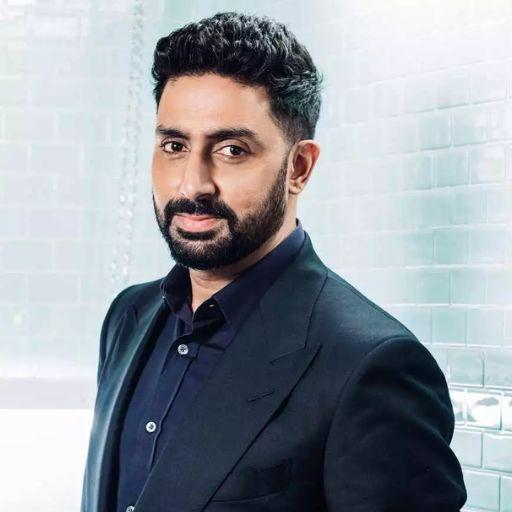 Check out Hit or Flop, blockbuster Abhishek Bachchan movies: Abhishek Bachchan is a prominent actor in the Bollywood film industry. Born on February 5, 1976, in Mumbai, India, he comes from a highly esteemed film family. He is the son of legendary actors Amitabh Bachchan and Jaya Bachchan and is married to actress Aishwarya Rai Bachchan. Abhishek Bachchan has established himself as a versatile actor known for his impactful performances and charismatic screen presence.
Abhishek Bachchan made his acting debut in 2000 with the film "Refugee," directed by J.P. Dutta. Abhishek's performance was highly appreciated. He portrayed the role of a young man who falls in love with a Pakistani girl during the India-Pakistan partition era.
Over the years, Abhishek Bachchan's journey in the cinema industry has been marked by a diverse range of roles and noteworthy performances. He has displayed his acting prowess in a variety of genres, including romantic dramas, comedies, action films, and intense thrillers. Some of his notable films include "Dhoom" (2004), "Guru" (2007), "Yuva" (2004), "Bunty Aur Babli" (2005), "Sarkar" (2005), and "Dostana" (2008).
One of Abhishek Bachchan's most acclaimed performances came in the film "Guru," directed by Mani Ratnam. He portrayed the character of Gurukant Desai, a determined and ambitious businessman. His portrayal of the self-made entrepreneur earned him widespread critical acclaim and several awards, including a Filmfare Award for Best Actor.
He has also ventured into the digital space and made his debut in the web series "Breathe: Into the Shadows" (2020), which was well-received by audiences and critics alike. Abhishek Bachchan's journey in the cinema industry has been marked by ups and downs, but he has consistently proven his talent and versatility as an actor. With his dedication, and passion.
Abhishek Bachchan Biography
| Date of Birth | February 5, 1976 |
| --- | --- |
| Birthplace | Mumbai, India |
| Father | Amitabh Bachchan |
| Mother | Jaya Bachchan |
| Wife | Aishwarya Rai Bachchan |
| Debut Film | "Refugee" (2000) |
| Notable Films | – "Guru" (2007), "Dhoom" (2004), "Yuva" (2004), "Bunty Aur Babli" (2005), "Sarkar" (2005), "Dostana" (2008) |
| Achievements | -Filmfare Award for Best Supporting Actor for "Yuva" (2004), Filmfare Award for Best Actor for "Guru" (2007), National Film Award for Best Feature Film in Hindi for "Paa" (2009) |
| Web Series | "Breathe: Into the Shadows" (2020) |
List of Abhishek Bachchan Hits And Flops Movies
| S.No | Movie Name | Director | Verdict | Release Date |
| --- | --- | --- | --- | --- |
| 1 | Refugee | J.P. Dutta | Average | 30-Jun-00 |
| 2 | Tera Jadoo Chal Gayaa | A. Muthu | Flop | 18-Aug-00 |
| 3 | Dhaai Akshar Prem Ke | Raj Kanwar | Flop | 29-Sep-00 |
| 4 | Bas Itna Sa Khwaab Hai… | Goldie Behl | Disaster | 06-Jul-01 |
| 5 | Haan Maine Bhi Pyaar Kiya | Dharmesh Darshan | Flop | 15-Feb-02 |
| 6 | Sharaarat | Gurudev Bhalla | Disaster | 12-Jul-02 |
| 7 | Om Jai Jagadish | Anupam Kher | Disaster | 19-Jul-02 |
| 8 | Main Prem Ki Diwani Hoon | Sooraj R. Barjatya | Flop | 27-Jun-03 |
| 9 | Mumbai Se Aaya Mera Dost | Apoorva Lakhia | Disaster | 22-Aug-03 |
| 10 | Kuch Naa Kaho | Rohan Sippy | Flop | 05-Sep-03 |
| 11 | Zameen | Rohit Shetty | Below Average | 26-Sep-03 |
| 12 | L.O.C Kargil | J.P. Dutta | Flop | 26-Dec-03 |
| 13 | Run | Jeeva | Flop | 14-May-04 |
| 14 | Yuva | Mani Ratnam | Below Average | 21-May-04 |
| 15 | Phir Milenge | Revathi | Disaster | 27-Aug-04 |
| 16 | Dhoom | Sanjay Gadhvi | Super Hit | 27-Aug-04 |
| 17 | Naach | Ram Gopal Varma | Disaster | 12-Nov-04 |
| 18 | Bunty Aur Babli | Shaad Ali | Super Hit | 27-May-05 |
| 19 | Sarkar | Ram Gopal Varma | Super Hit | 01-Jul-05 |
| 20 | Dus | Anubhav Sinha | Average | 08-Jul-05 |
| 21 | Bluffmaster | Rohan Sippy | Semi Hit | 16-Dec-05 |
| 22 | Kabhi Alvida Na Kehna | Karan Johar | Semi Hit | 11-Aug-06 |
| 23 | Umrao Jaan | J.P. Dutta | Disaster | 03-Nov-06 |
| 24 | Dhoom 2 | Sanjay Gadhvi | Blockbuster | 24-Nov-06 |
| 25 | Guru | Mani Ratnam | Hit | 12-Jan-07 |
| 26 | Jhoom Barabar Jhoom | Shaad Ali | Below Average | 15-Jun-07 |
| 27 | Laaga Chunari Mein Daag | Pradeep Sarkar | Flop | 12-Oct-07 |
| 28 | Sarkar Raj | Ram Gopal Varma | Below Average | 06-Jun-08 |
| 29 | Drona | Goldie Behl | Disaster | 02-Oct-08 |
| 30 | Dostana | Tarun Mansukhani | Average | 14-Nov-08 |
| 31 | Delhi 6 | Rakeysh Omprakash Mehra | Flop | 20-Feb-09 |
| 32 | Paa | R. Balki | Semi Hit | 04-Dec-09 |
| 33 | Raavan | Mani Ratnam | Flop | 18-Jun-10 |
| 34 | Khelein Hum Jee Jaan Sey | Ashutosh Gowariker | Disaster | 03-Dec-10 |
| 35 | Game | Abhinay Deo | Disaster | 01-Apr-11 |
| 36 | Dum Maaro Dum | Rohan Sippy | Flop | 22-Apr-11 |
| 37 | Players | Abbas-Mustan | Disaster | 06-Jan-12 |
| 38 | Bol Bachchan | Rohit Shetty | Hit | 06-Jul-12 |
| 39 | Dhoom 3 | Vijay Krishna Acharya | All Time Blockbuster | 20-Dec-13 |
| 40 | Happy New Year | Farah Khan | Super Hit | 24-Oct-14 |
| 41 | All Is Well | Umesh Shukla | Disaster | 21-Aug-15 |
| 42 | Housefull 3 | Sajid-Farhad | Hit | 03-Jun-16 |
| 43 | Manmarziyaan | Anurag Kashyap | Average | 14-Sep-18 |
| 44 | Ludo | Anurag Basu | Average | 24-Apr-20 |
| 45 | The Big Bull | Kookie Gulati | Above Average | 23-Oct-20 |
| 46 | Bob Biswas | Diya Annapurna Ghosh | Hit | 09-Nov-20 |
| 47 | Gulab Jamun | Not Yet Released! | Not Yet Released! | 04-Dec-20 |
| 48 | Paa 2 | Not Yet Released! | Not Yet Released! | 2020 |