Navigation
---
Hotstar Upcoming Movies 2023 | List of Upcoming Movies on Hotstar
Last updated on:
May 15th, 2023 at 11:34 am
Edited by:
Harshini
---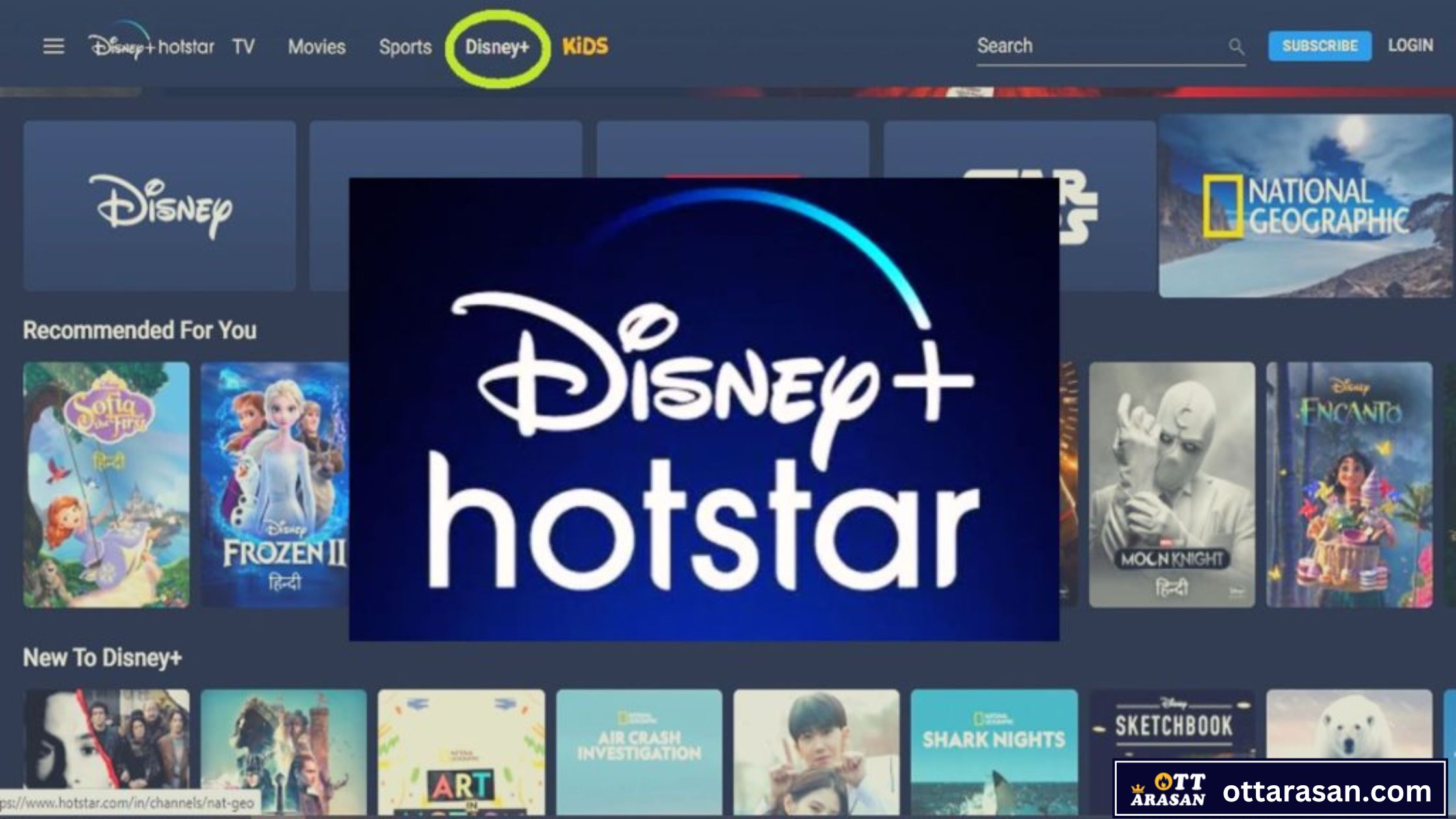 Disney+ Hotstar India
Disney+Hotstar is an Indian over-the-top streaming service owned by Novi Digital Entertainment of Disney Star which is operated by Disney Media and Entertainment Distribution. It is simply named Hotstar in Indonesia, Malaysia, and Thailand. Disney+ Hotstar has 300 million users and India's largest premium streaming platform, enjoy a wide variety of dramas and movies across 17 languages.
Disney+ Hotstar is a streaming service that offers a wide variety of content, including movies, TV shows, live sports, and original programming. It is a joint venture between The Walt Disney Company and Hotstar, which is a popular streaming platform in India. Disney+ Hotstar offers a combination of content from Disney's various brands, including Disney, Pixar, Marvel, Star Wars, and National Geographic, as well as Indian-produced content. The service is available on a variety of devices, including smartphones, tablets, smart TVs, and game consoles, and offers both a free and a paid tier of service.
Disney said that about half of its 7.9 million net new subscriptions in the quarter came from Indian customers, many of whom signed up just as this year's IPL cricket season began in late March. It is one of the major streaming platforms to offer access to live sports such as cricket and football. The company generates that the focus of Hotstar did not just include cricket, but also kabaddi, football, hockey, and badminton.
Disney TV Channel List
Disney+ Hotstar carries many popular Disney-branded channels, Here is a list of some of the channels that are available on the service:
Disney Channel: Features original programming for kids and families, including animated series and live-action shows.
Disney Junior: Offers programming for younger children, including animated series and preschool-focused shows.
Disney XD: Offers animated series and live-action shows for kids and families, with a focus on action-adventure and comedy.
Star Wars: Offers a variety of content from the Star Wars franchise, including live-action series, animated series, and movies.
National Geographic: Offers a variety of documentaries and educational content, covering topics such as science, nature, and history.
FX: Offers a variety of dramas, comedies, and animated series for adult audiences.
20th Television: Offers a variety of popular TV shows, including dramas, comedies, and animated series.
Fox: Offers a variety of popular TV shows, including dramas, comedies, and animated series.
Please note that the channel availability may vary based on the region.
More than 200 businesses are owned directly or indirectly by The Walt Disney Company. There are many different types of media organizations, including video game companies, music labels, TV stations, film studios, and news agencies.
Disney+Hotstar Subscription Plans
Hotstar has 2 paid subscription plans
VIP which has programs from India and sports content (including Indian Premier League cricket)
Premium with movies and television series (including HBO, Showtime, and other American original series) from other countries.
Disney+Hotstar Popular Languages
Disney+Hotstar available in Hindi, Tamil, Telugu, Malayalam, Kannada, Marathi, Bengali, and English. streaming locations of Disney+Hotstar include India, Canada, Indonesia, Malaysia, Singapore, Thailand, the United Kingdom, and the Arab world.
Highest-grossing Disney movies 2022 – 2023
Avatar: The Way of Water – $1,303M Global
Black Panther: Wakanda Forever – $817M Global
Doctor Strange in the multiverse of madness – $956M Global
Thor: Love and Thunder – $761M Global
Lightyear's – $226M Global
Highest-grossing Disney animated movies All Time
The Lion King — $1.65B. Walt Disney Pictures
Frozen II — $1.45B. Walt Disney Pictures
Frozen — $1.26B. Walt Disney Pictures
Finding Dory — $1.02B. Walt Disney Pictures
Toy Story 4 — $1.07B. Pixar
Incredibles 2 — $1.24B. Pixar
List of Streaming Services in Disney
Disney offers the following media as direct-to-consumer streaming services:
Disney+
Starz+
ESPN+
Hulu
Hotstar
ABC+ and more
Hotstar Movie List on OTT | Hotstar Upcoming Movies Release Date 2023
Disney+ Hotstar Upcoming Movies 2023
Keeping up with each week's new releases can be challenging. so, we are here to help you out by making things easier for you, we'll update you with the latest movies streaming on Hotstar in different languages. Disney+Hotstar has been a huge success in India. Hotstar has managed to get a large share of 29% of the total Indian OTT viewership despite fierce competition. With 54 million paid subscribers, it had more subscribers than Amazon Prime (17 million) and Netflix (5 million).
Upcoming Hotstar Movies Tamil 2023
English Movies on Hotstar 2023
Upcoming Hindi movies on Hotstar 2023
Telugu Movies in Hotstar 2023
Best Kannada Movies in Hotstar 2023
Hotstar New Releases Malayalam 2023
Hotstar Special
Hotstar Specials is a brand of Disney+ Hotstar on which the platform releases its original films exclusively for the service.