Navigation
---
Simply South Upcoming Movies 2023
Last updated on:
March 17th, 2023 at 10:12 pm
Edited by:
Harshini
---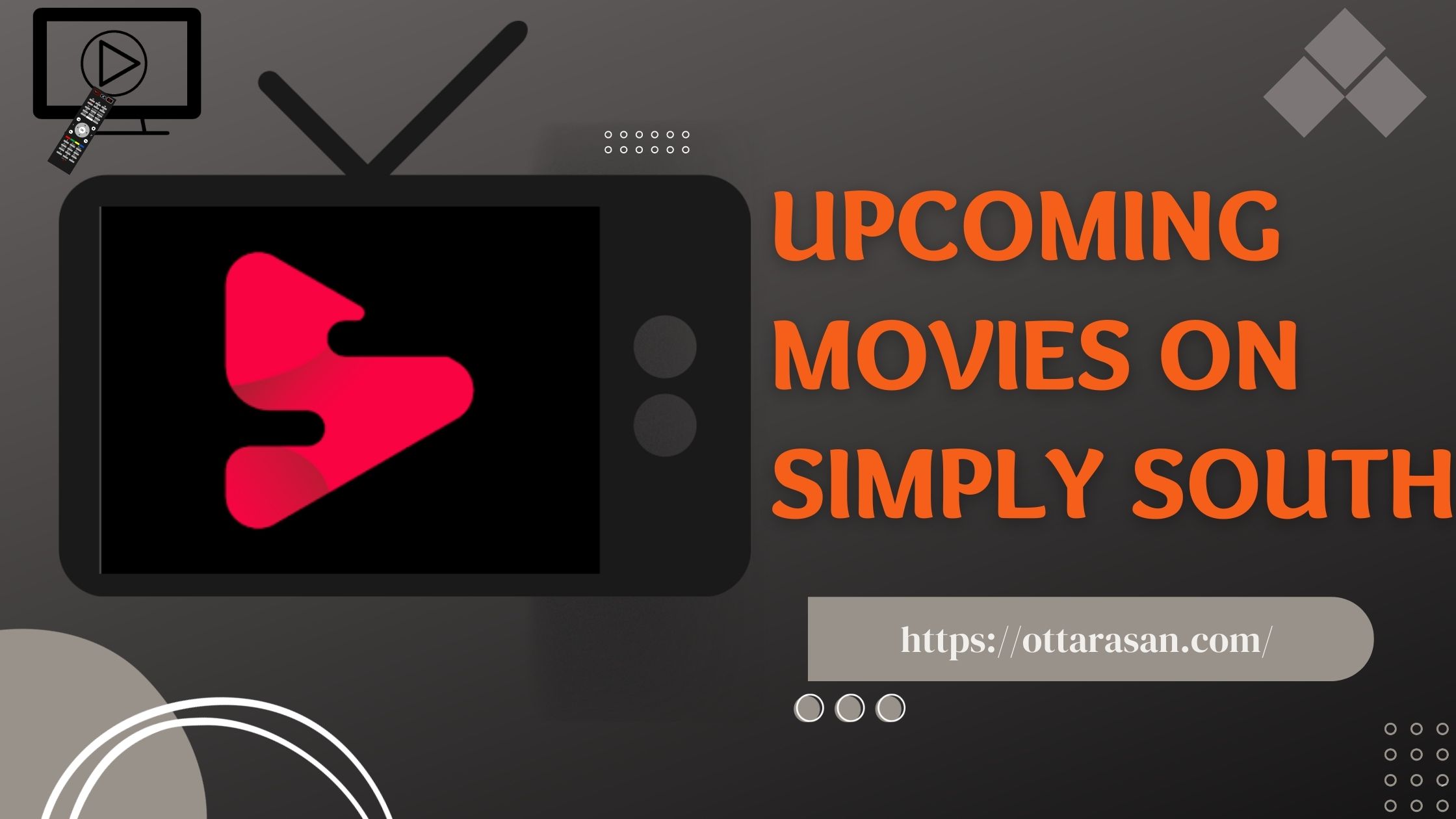 Simply South OTT Movies
Are you searching for the best movie online to watch and enjoy Tamil, Hindi, Telugu, Malayalam, and Kannada movies in Simply South? If so, then this is the perfect article for you. We are here to help you with the best movies on Simply South, Upcoming Tamil OTT Movies on Simply South, and Simply South Upcoming OTT Movies List 2023.
"Simply South" is a regional OTT (Over-The-Top) platform that focuses on South Indian content such as movies, TV shows, and other video content. It is a streaming service that allows users to access its content through the internet on their devices such as smartphones, tablets, and smart TVs. The platform is known for offering high-quality South Indian content to audiences worldwide, providing an easy and convenient way to access. simply south ott owner is Anish Wadhwa.
Simply South – the latest and most popular app for South Indian entertainment. There are over 1000 movies in Tamil & Malayalam and 2000+ hours of video clips, comedy clips, and your favorite movie scenes on Simply South. Join Simply South today and enjoy unlimited entertainment. Watch movies in 1080p HD, with 5.1 Surround Sound, and with English subtitles, so that you can have the most immersive theatrical experience sitting at home. We bring you the most relevant content, right at your fingertips, in the highest quality.
Simply South OTT India
The Simply South App now offers selected Tamil movies in Dolby Atmos. The platform aims to reach the Indian diaspora in markets such as Malaysia, Singapore, Sri Lanka, Dubai the United States, and Canada. More than 35 countries acquired customers through the platform, which is available throughout the world except India. Supported devices: Android mobile, iOS mobile, Apple TV & Maraz tv Smart Box with Dolby Atmos Soundbar. Simply South is available on a web browser, Android and iOS Mobile, Android TV, Amazon Fire TV, Apple TV, LG TV, Roku, Amazon FireStick, Amazon FireTV, and Chromecast. A dedicated app for Samsung Smart TV is Available now.
Simply South Subscription fee
Simply South Monthly Subscription Plan: Monthly pack purchase is valid for 30 days and until canceled by the user. The customers subscribed to this pack will be able to watch all Tamil, Malayalam, and Telugu Language content during their subscription period. Apple iTunes will send a monthly e-mail well in advance of renewal to manage the subscription, it can be done through a mobile device or computer. Simply South cannot manage Apple iTunes subscriptions. Subscription automatically renews unless auto-renew is turned off at least 24 hours before the end of the current period. Account will be charged for renewal within 24 hours prior to the end of the current period. Users registering to the Simply South iOS app will enable them to access the content from any of their iOS devices. simply south free trial can be accessed by the users at available regions.
Additional subscription plans are now available: Monthly, Quarterly, Half-Yearly, Yearly
Instant upgrade between plans
Multiple subtitle support
How to register with Simply South App
Log on to www.simplysouth.tv or download the simply South app.
Create an account by entering your email address and phone number
Enter Password
Choose the payment method
Apply coupon code (ssmaraz50) to receive 50% off the actual price of USA 5.99 to 6.99 for 1 month.
Get access to unlimited streaming of South Indian content only on Simply South. You've come to the right place to get all your South Indian entertainment. Subscribe for just $5.99/month. T&C apply. The Rent option ( TVOD) allows selecting movies to be rented and viewed for a 48-hour period after purchase.
Simply South Upcoming OTT Movie List 2023
Simply South Upcoming Tamil Movies 2023
Simply South Upcoming Telugu Movies 2023
Simply South Upcoming Malayalam movies 2023
Simply South Upcoming Kannada movies 2023
Simply South Upcoming Hindi movies 2023
Simply South Upcoming English movies 2023