Navigation
---
Aha Latest Movies List 2023
Last updated on:
November 21st, 2023 at 7:49 am
Edited by:
Harshini
---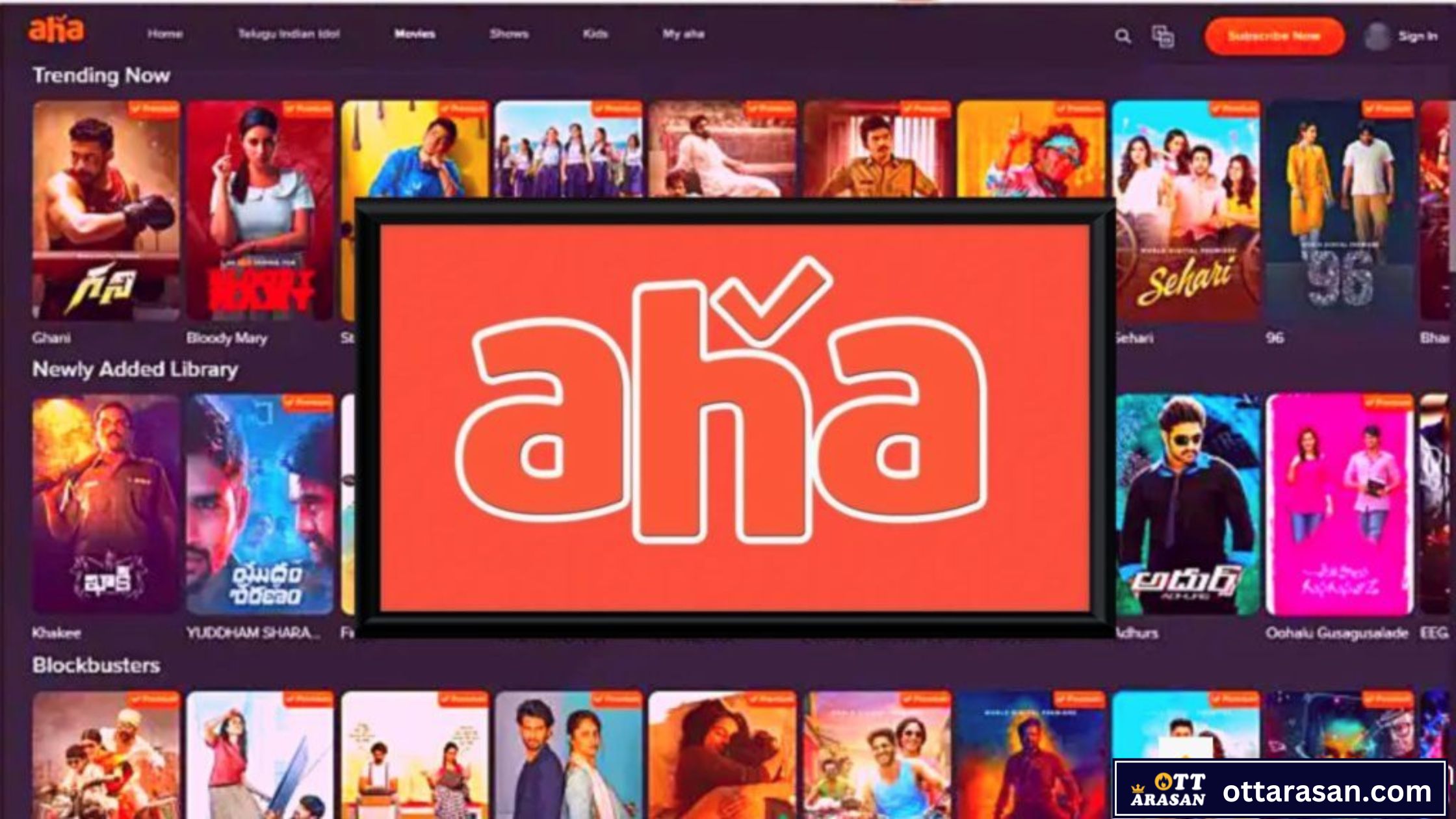 Aha Tamil Movie List 2023 | Aha Telugu Movie List
Aha OTT is a streaming platform that offers a wide variety of Telugu and Tamil language content, including movies, TV shows, and web series. It was launched in 2020 and is available on a variety of devices, including smartphones, tablets, and smart TVs. The platform offers a mix of both free and paid content, with the paid content being offered through a subscription service. Users can also watch trailers and behind-the-scenes footage of upcoming movies, as well as interviews with actors and directors. Aha OTT is currently available only in India.
Aha OTT Details
Aha keeps on releasing many new interesting web series, shows, and dramas on their platform every week, by updating nuggets of movie information it is becoming more famous in India. Viewers surely like to watch the Aha originals web series in every language
List of Upcoming Movies on Aha Platform
Best Movies in Aha Tamil 2023
Aha Telugu Movies On OTT 2023
Kannada Movies List On Aha 2023
Malayalam Movies List On Aha 2023
Hindi Movies List On Aha 2023
Popular Aha Movies 2023 | New Telugu and Tamil Movie List with Release Dates
Kids Movies on Aha
How To Download Aha App
You can easily get the aha app on your device by downloading the aha app from the Google Play Store. which is compatible with all major platforms, including Google Android smartphones, Fire TV, Apple TV, Android TV, as well as the MI LED TV.