Navigation
---
ZEE5 upcoming movies 2023 | ZEE5 Movie List
Last updated on:
August 17th, 2023 at 12:32 pm
Edited by:
Harshini
---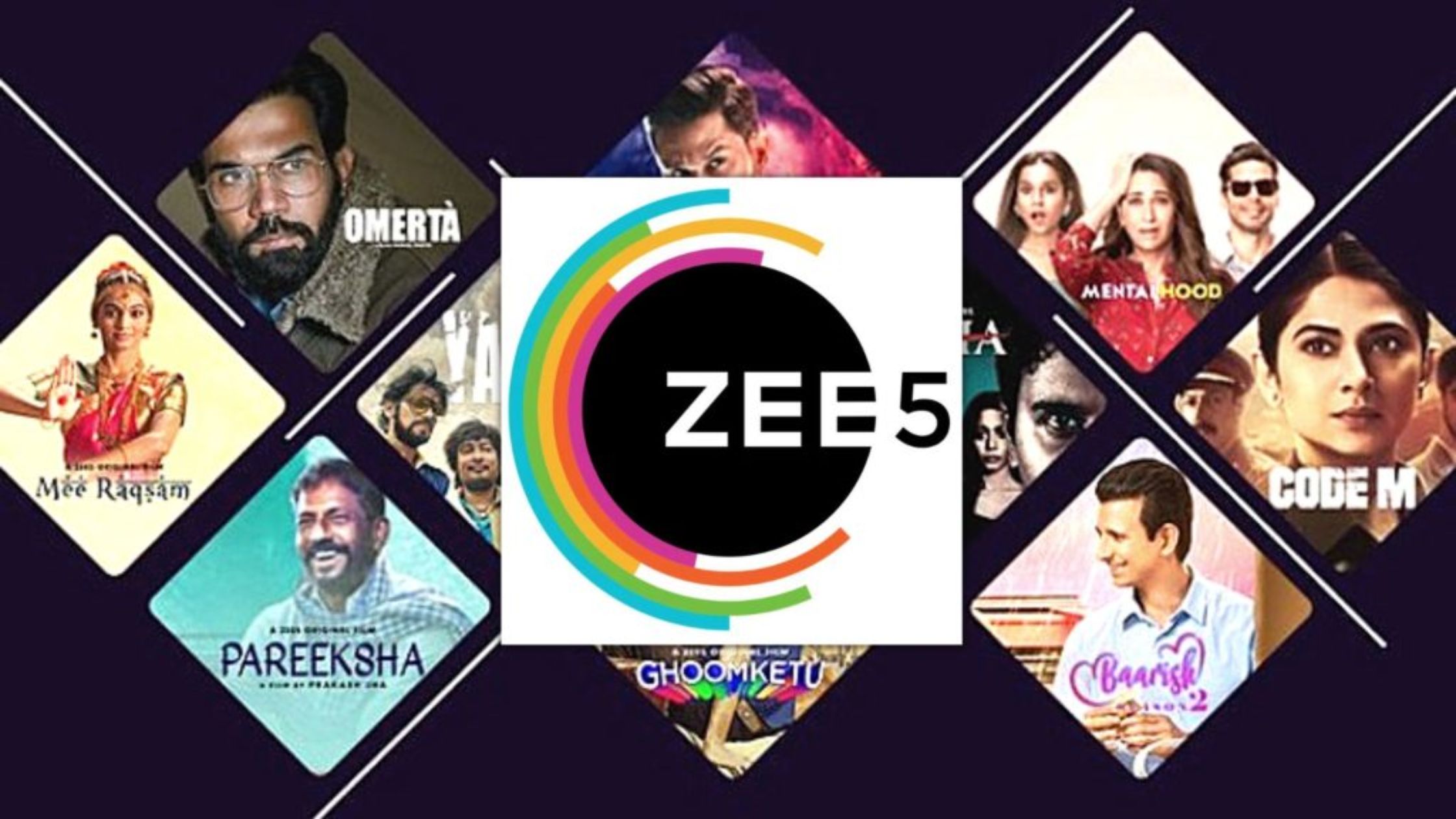 Zee5 Upcoming Movies
ZEE5 is an over-the-top (OTT) streaming service based in India, which offers a wide variety of content including live TV, movies, TV shows, and original web series across various genres and languages. The platform was launched on 14 February 2018 by Zee Entertainment Enterprises, one of India's largest media and entertainment companies. ZEE5 is available on a variety of devices including smartphones, tablets, smart TVs, and streaming devices, and offers both free and paid subscription options. In addition to Indian content, the platform also offers a selection of international content.
Zee5 provides the benefit of your preferred language! With 12 navigational and featured languages throughout original films, live TV, catch-up TV, lifestyle shows, children's shows, exclusive short series, and acclaimed plays – there's no end to the entertainment in the language that sounds like home. With 90+ live TV stations and 1.25 lac+ hours of viewing across the languages of English, Hindi, Bengali, Malayalam, Tamil, Telugu, Kannada, Marathi, Oriya, Bhojpuri, Gujarati, and Punjabi, Zee5 is a one-stop video destination for OTT viewers.
You can enjoy the Zee5 services through a Zee5 login on www.zee5.com or else you can download the Zee5 app which is available on the Google Play Store and Apple App Store.
ZEE5 contents can be accessed in two ways
ZEE5 claimed 56 million monthly active users in December 2019. ZEE5 original is India's second-biggest OTT channel. Essel Group's affiliate Zee Entertainment Enterprises operates ZEE5, an Indian on-demand Internet video media service.
ZEE5 Category
Zee5 keeps on releasing many new interesting web series, shows, and dramas on their platform every week, by updating nuggets of movie information it is becoming more famous in India. Viewers surely like to watch the Zee5 originals films/shows/web series in every language.
ZEE5 Popular Movies and TV Shows | Zee5 OTT New Movies
Best Telugu Movies on Zee5 | Upcoming Movies on ZEE5 2023
New Movies in Zee5 Tamil
Upcoming English Movies on ZEE5 OTT
Upcoming Hindi Movies on ZEE5 OTT
Zee5 New Movies Kannada
Upcoming Malayalam Movies on ZEE5 OTT
ZEE5 Upcoming Movies Telugu
How many devices can be used at a time?
You can watch content on up to five devices simultaneously, in Zee5 Premium. In the case of the ZEE5 Club subscription, the number of devices is only 2. The content and number of devices on which you can watch ZEE5 are determined by your subscription.
Exclusive dubbed programming
Total Dreamer (Zindagi) (2017–2018)
A Love Story (Zindagi) (2017–2018)
Snowdrop (Zindagi) (2017–2018)
Boys Over Flowers (Zindagi) (2017–2018)