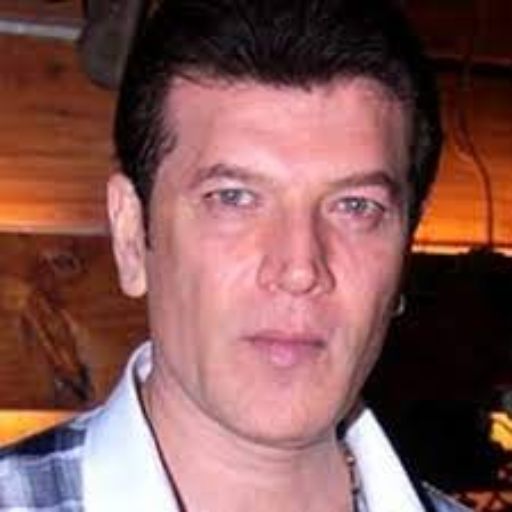 Check out Hit or Flop, blockbuster Aditya Pancholi movies: Aditya Pancholi is an Indian film actor who has worked in Hindi films for over three decades. His acting debut in 1985 with the film "Sasti Dulhan Mahenga Dulha," but his breakthrough came with the film "Sailaab" in 1990, directed by Deepak Balraj Vij. He was also appreciated for his performance in the film "Awwal Number" in 1990, where he played the role of a cricketer.
In the early 1990s, Aditya was seen in several successful films, including "Khiladi," "Saathi," and "Yaad Rakhegi Duniya." He was often cast as a villain or a supporting actor and was known for his intense and powerful performances. He was appreciated for his performances in films like "Musafir," "Apaharan," and "Race 2." Apart from acting, Aditya has also produced films like "Nidaan" and "Jung."
Aditya Pancholi's journey in the Hindi film industry has been marked by his versatility as an actor. While he started off as a supporting actor and a villain, he has shown his range by taking on different kinds of roles over the years. He continues to be a respected figure in the Indian film industry.
Aditya Pancholi biography
| Name | Aditya Pancholi |
| --- | --- |
| Date of Birth | January 4, 1965 |
| Place of Birth | Mumbai, Maharashtra, India |
| Occupation | Actor, Producer, Playback Singer |
| Years Active | 1986 – Present |
| Notable Films | Qayamat Se Qayamat Tak, Aatish, Yes Boss, Zakhmi |
List of Aditya Pancholi Hits and Flops Movies
| SL.No | Movie Name | Release Year | Director | Language | Verdict |
| --- | --- | --- | --- | --- | --- |
| 1 | Laal Paree | 1991 | Hanif Chhipa | Hindi | Not Available |
| 2 | Vishnu Devaa | 1991 | K. Pappu | Hindi | Average |
| 3 | Dushman Devta | 1991 | Anil Ganguly | Hindi | Flop |
| 4 | Paap Ki Aandhi | 1991 | Mehul Kumar | Hindi | Flop |
| 5 | Hafta Bandh | 1991 | Deepak Balraj | Hindi | Below Average |
| 6 | Shiv Raam | 1991 | Jagdish A. Sharma | Hindi | Hit |
| 7 | Saathi | 1991 | Mahesh Bhatt | Hindi | Not Available |
| 8 | Akayla | 1991 | Ramesh Sippy | Hindi | Not Available |
| 9 | Naamchen | 1991 | Ajay Goel | Hindi | Flop |
| 10 | Jeevan Daata | 1991 | Swaroop Kumar | Hindi | Not Available |
| 11 | Yaad Rakhegi Duniya | 1992 | Deepak Anand | Hindi | Flop |
| 12 | Sahebzaade | 1992 | Ajay Kashyap | Hindi | Flop |
| 13 | Tahalka | 1992 | Anil Sharma | Hindi | Hit |
| 14 | Game | 1993 | Anil Mattoo | Hindi | Flop |
| 15 | Jaan Pe Khelkar | 1993 | Sridhar | Hindi | Flop |
| 16 | Muqabla | 1993 | T. Rama Rao | Hindi | Hit |
| 17 | Bomb Blast | 1993 | Deepak Balraj | Hindi | Not Available |
| 18 | Chor Aur Chand | 1993 | Pavan Kaul | Hindi | Not Available |
| 19 | Tahqiqaat | 1993 | A. Jagannathan | Hindi | Flop |
| 20 | Aatish | 1994 | Sanjay Gupta | Hindi | Average |
| 21 | Surakshaa | 1995 | Raju Mavani | Hindi | Below Average |
| 22 | Ravan Raaj | 1995 | T.Rama Rao | Hindi | Hit |
| 23 | Ram Shastra | 1995 | Sanjay Gupta | Hindi | Flop |
| 24 | Gambler | 1995 | Dayal Nihalani | Hindi | Flop |
| 25 | Ek Tha Raja | 1996 | Dayal Nihalani | Hindi | Flop |
| 26 | Jung | 1996 | T. Rama Rao | Hindi | Below Average |
| 27 | Mafia | 1996 | Aziz Sejawal | Hindi | Average |
| 28 | Muqadama | 1996 | K. Ravi Shankar | Hindi | Flop |
| 29 | Zordaar | 1996 | K. C. Bokadia | Hindi | Flop |
| 30 | Khilona | 1996 | Deepak Anand | Hindi | Flop |
| 31 | Gundagardi | 1997 | V. Sagar | Hindi | Flop |
| 32 | Yes Boss | 1997 | Aziz Mirza | Hindi | Hit |
| 33 | Jodidar | 1997 | T. L. V. Prasad | Hindi | Flop |
| 34 | Hameshaa | 1997 | Sanjay Gupta | Hindi | Disaster |
| 35 | Hafta Vasuli | 1998 | Deepak Balraj Vij | Hindi | Disaster |
| 36 | Military Raaj | 1998 | Sanjay Sharma | Hindi | Flop |
| 37 | Zanjeer – The Chain | 1998 | Shibu Mitra | Hindi | Flop |
| 38 | Devta | 1998 | Jagdish A Sharma | Hindi | Flop |
| 39 | Benaam | 1999 | T L V Prasad | Hindi | Flop |
| 40 | Aaya Toofan | 1999 | Deepak Balraj Vij | Hindi | Flop |
| 41 | Baaghi | 2000 | Rajesh Kumar Singh | Hindi | Flop |
| 42 | Jung | 2000 | Sanjay Gupta | Hindi | Flop |
| 43 | Tarkieb | 2000 | Esmayeel Shroff | Hindi | Flop |
| 44 | Bhai No. 1 | 2000 | Sikander Bharti | Hindi | Disaster |
| 45 | Baghaawat… Ek Jung | 2001 | Deepak Pawar | Hindi | Disaster |
| 46 | Yeh Dil Aashiqanaa | 2002 | Kuku Kohli | Hindi | Average |
| 47 | Aankhen | 2002 | Vipul Amrutlal Shah | Hindi | Average |
| 48 | Jaani Dushman – Ek Anokhi Kahani | 2002 | Rajkumar Kohli | Hindi | Flop |
| 49 | Gautam Govinda | 2002 | Gautam Verma | Hindi | Disaster |
| 50 | Chalte Chalte | 2003 | Aziz Mirza | Hindi | Hit |
| 51 | Border Hindustan Ka | 2003 | Yogesh Bharadwaj | Hindi | Disaster |
| 52 | Musafir | 2004 | Sanjay Gupta | Hindi | Flop |
| 53 | Striker | 2010 | Chandan Arora | Hindi | Disaster |
| 54 | Dum Maaro Dum | 2011 | Rohan Sippy | Hindi | Flop |
| 55 | Bodyguard | 2011 | Siddique | Hindi | Blockbuster |
| 56 | Rush | 2012 | Shamin Desai | Hindi | Disaster |
| 57 | Mumbai Mirror | 2013 | Ankush Bhatt | Hindi | Disaster |
| 58 | Jai Ho | 2014 | Sohail Khan | Hindi | Semi Hit |
| 59 | Dishkiyaoon | 2014 | Sanamjit Singh Talwar | Hindi | Disaster |
| 60 | Mumbai Can Dance Saalaa | 2015 | Sachindra Sharma | Hindi | Disaster |
| 61 | Lakhon Hain Yahan Dilwale | 04-Sep-15 | Munnawar Bhagat | Hindi | Disaster |
| 62 | Hero | 11-Sep-15 | Nikkhil Advani | Hindi | Flop |
| 63 | Bajirao Mastani | 18-Dec-15 | Sanjay Leela Bhansali | Hindi | Hit |
| 64 | Bhouri | 17-Jun-16 | Jasbir B. Bhati | Hindi | Disaster |
| 65 | Taish | 2020 | Bejoy Nambiar | Hindi | TBA |
| 66 | Kab? Kyon? Aur Kahan | 2020 | Rabi Kinagi | Hindi | TBA |