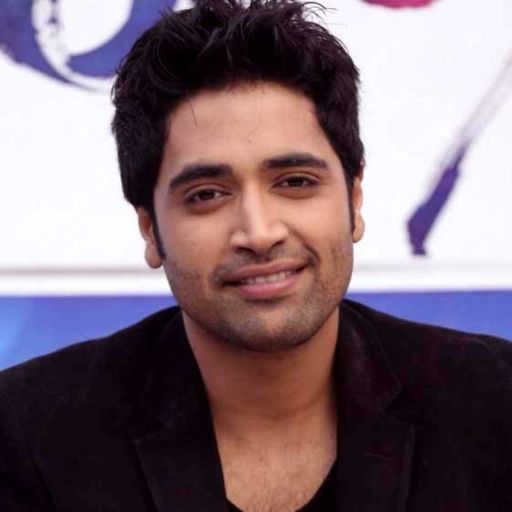 Check out Hit or Flop, blockbuster Adivi Sesh movies: Adivi Sesh is a popular Telugu film actor and director. He was born on December 17th, 1985, in Hyderabad, Telangana. Adivi Sesh started his career as a writer and then went on to become an actor. He has acted in several successful Telugu films and has gained a huge fan following.
Adivi Sesh made his acting debut with the film "Karma: Do You Believe?" in 2010. However, his breakthrough performance came with the film "Panjaa" in 2011, where he played the role of Munna. The film was a commercial success and received critical acclaim. Adivi Sesh's performance in the film was highly appreciated, and he became a popular face in Tollywood.
After the success of "Panjaa," Adivi Sesh went on to act in several films, including "Balupu," "Run Raja Run," and "Baahubali: The Beginning." He also played the lead role in the film "Kshanam," which was a huge hit and earned him critical acclaim. He also wrote and acted in the film "Goodachari," which was a huge success and cemented his place as a talented actor and writer.
Apart from acting, Adivi Sesh has also directed a few films. He made his directorial debut with the film "Karma: Do You Believe?" in 2010. He also directed the film "Goodachari," which was a commercial and critical success. In his journey in the cinema industry, he has won several awards for his performances, including the Nandi Award for Best Villain in "Panjaa" and the Filmfare Critics Award for Best Actor – South for "Kshanam." Adivi Sesh's passion and dedication towards his craft have made him a respected figure in the Telugu film industry, and his fans eagerly await his upcoming projects.
Adivi Sesh Biography
| Name | Adivi Sesh |
| --- | --- |
| Date of Birth | December 17th, 1985 |
| Place of Birth | Hyderabad, Telangana |
| Profession | Actor, Writer, Director |
| Debut Film | Karma: Do You Believe? (2010) |
| Breakthrough Film | Panjaa (2011) |
| Notable Films | Kshanam (2016), Goodachari (2018), Evaru (2019) |
| Awards | Nandi Award for Best Villain (Panjaa), Filmfare Critics Award for Best Actor – South (Kshanam) |
| Directorial Debut | Karma: Do You Believe? (2010) |
| Popular Roles | Munna in Panjaa, Rishi in Kshanam, Gopi in Goodachari |
List of Adivi Sesh Hits And Flops Movies
| S.NO | Movie Name | Release Year | Director | Verdict |
| --- | --- | --- | --- | --- |
| 1 | Sontham | 2002 | Srinu Vaitla | Hit |
| 2 | Karma [Also Director and Writer] | 2010 | Adivi Sesh | Flop |
| 3 | Panjaa | 2011 | Vishnuvardhan | Disaster |
| 4 | Balupu | 2013 | Gopichand Malineni | Super Hit |
| 5 | Kiss (Keep It Simple Stupid) [Also Director and Writer] | 2013 | Adivi Sesh | Flop |
| 6 | Run Raja Run | 2014 | Sujeeth | Super Hit |
| 7 | Ladies & Gentlemen | 2015 | Unknown | Flop |
| 8 | Baahubali: The Beginning | 2015 | S. S. Rajamouli | All Time Blockbuster! |
| 9 | Baahubali: The Beginning (Tamil Version!) | 2015 | S. S. Rajamouli | All Time Blockbuster! |
| 10 | Dongaata | 2015 | Vamsi Krishna | Hit |
| 11 | Size Zero [Cameo] | 2015 | Prakash Kovelamudi | Average |
| 12 | Inji Iduppazhagi (Tamil film!) [Cameo] | 2015 | Prakash Kovelamudi | Above Average |
| 13 | Kshanam [Also Writer] | 2016 | Ravikanth Perepu | Super Hit |
| 14 | Oopiri [Cameo] | 2016 | Vamshi Paidipally | Super Hit |
| 15 | Thozha (Tamil film!) [Cameo] | 2016 | Vamshi Paidipally | Super Hit |
| 16 | Ami Thumi | 2017 | Mohanakrishna Indraganti | Hit |
| 17 | Goodachari [Also Writer] | 2018 | Sashi Kiran Tikka | Blockbuster |
| 18 | Oh! Baby [Cameo] | 2019 | Nandini Reddy | Blockbuster |
| 19 | Evaru | 2019 | Venkat Ramji | Super Hit |
| 20 | Major [Also Writer] | 2022 | Sashi Kiran Tikka | Yet To Update! |
| 21 | Major [Hindi Version!] [Also Writer] | 2022 | Sashi Kiran Tikka | Super Hit |
| 22 | HIT: The Second Case | 2022 | Sailesh Kolanu | Above Average |
| 23 | Goodachari 2 | 2022 | Unknown | Upcoming Movies! |