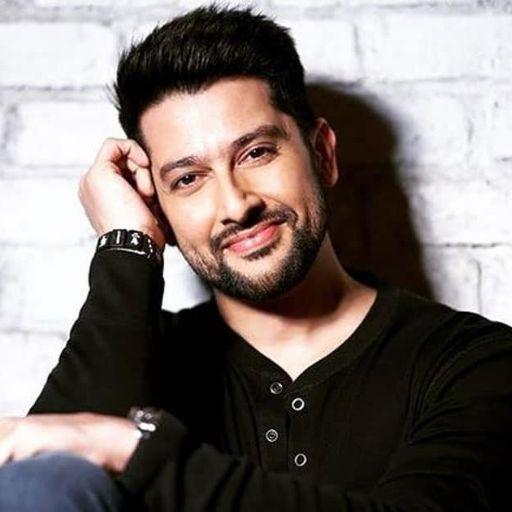 Check out Hit or Flop, blockbuster Aftab Shivdasani movies: Aftab Shivdasani is a Bollywood industry actor who began his career as a child artist and later a successful leading actor in Hindi cinema. He was born on June 25, 1978, in Mumbai, Maharashtra, India.
Aftab Shivdasani made his acting debut as a child artist in the film "Mr. India" in 1987, where he played the role of a young Anil Kapoor. However, his breakthrough as a lead actor came with his first adult role in the movie "Mast" in 1999. The film was a commercial success and Aftab received critical acclaim for his performance, establishing him as a promising talent in the industry.
Following his successful debut, Aftab Shivdasani appeared in a series of films in the early 2000s, including "Kasoor" (2001), "Love Ke Liye Kuch Bhi Karega" (2001), and "Masti" (2004). These films helped him gain recognition for his versatility as an actor and his ability to handle both comedy and intense roles.
Throughout his career, Aftab Shivdasani has worked in a variety of genres, including romantic comedies, thrillers, and action films. Some of his notable films include "Awara Paagal Deewana" (2002), "Hungama" (2003), "Deewane Huye Paagal" (2005), and "Grand Masti" (2013). He has also ventured into the horror genre with films like "1920: Evil Returns" (2012) and "Great Grand Masti" (2016).
Apart from Hindi cinema, Aftab Shivdasani has also appeared in a few Tamil and Telugu films. Aftab Shivdasani has proved his talent and versatility, earning a dedicated fan following.
Aftab Shivdasani Biography
| | |
| --- | --- |
| Full Name | Aftab Shivdasani |
| Date of Birth | June 25, 1978 |
| Place of Birth | Mumbai, Maharashtra, India |
| Nationality | Indian |
| Occupation | Actor, Producer |
| Notable Works | "Mast" (1999), "Awara Paagal Deewana" (2002), "Grand Masti" (2013) |
| Spouse | Nin Dusanj (m. 2014) |
| Children | Not yet |
| Awards | Bollywood Movie Award for Best Male Debut (1999) |
List of Aftab Shivdasani Hits And Flops Movies
| S.No | Movie Name | Director | Verdict | Release Date |
| --- | --- | --- | --- | --- |
| 1 | Insaniyat | Tony Juneja | Flop | 11-Mar-94 |
| 2 | Mast | Ram Gopal Varma | Flop | 15-Oct-99 |
| 3 | Kasoor | Vikram Bhatt | Average | 02-Feb-01 |
| 4 | Love Ke Liye Kuch Bhi Karega | Eeshwar Nivas | Flop | 29-Jun-01 |
| 5 | Pyaar Ishq Aur Mohabbat | Rajiv Rai | Disaster | 03-Aug-01 |
| 6 | Koi Mere Dil Se Poochhe | Vinay Shukla | Disaster | 11-Jan-02 |
| 7 | Kya Yehi Pyaar Hai | K. Murlidharan | Average | 22-Mar-02 |
| 8 | Awara Paagal Deewana | Vikram Bhatt | Average | 21-Jun-02 |
| 9 | Jaani Dushman – Ek Anokhi Kahani | Rajkumar Kohli | Flop | 15-Aug-02 |
| 10 | Pyaasa | A. Muthu | Disaster | 11-Oct-02 |
| 11 | Darna Mana Hai | Prawaal Raman | Flop | 25-Jul-03 |
| 12 | Footpath | Vikram Bhatt | Flop | 15-Aug-03 |
| 13 | Suno Sasurjee | Vimal Kumar | Disaster | 27-Feb-04 |
| 14 | Muskaan | Rohit Nayyar | Disaster | 26-Mar-04 |
| 15 | Masti | Indra Kumar | Hit | 09-Apr-04 |
| 16 | Shukriya | Anupam Sinha | Disaster | 08-Oct-04 |
| 17 | Koi Aap Sa | Partho Mitra | Disaster | 14-Oct-05 |
| 18 | Deewane Huye Paagal | Vikram Bhatt | Flop | 25-Nov-05 |
| 19 | Mr Ya Miss | Antara Mali | Flop | 02-Dec-05 |
| 20 | Shaadi Se Pehle | Satish Kaushik | Flop | 07-Apr-06 |
| 21 | Ankahee | Vikram Bhatt | Disaster | 19-May-06 |
| 22 | Darwaza Bandh Rakho | J. D. Chakravarthy | Disaster | 04-Aug-06 |
| 23 | Jaane Hoga Kya | Glenn Barreto | Disaster | 01-Sep-06 |
| 24 | Nishabd | Ram Gopal Varma | Flop | 02-Mar-07 |
| 25 | Red – The Dark Side | Vikram Bhatt | Flop | 09-Mar-07 |
| 26 | Life Mein Kabhi Kabhiee | Vikram Bhatt | Disaster | 13-Apr-07 |
| 27 | Speed | Vikram Bhatt | Disaster | 19-Oct-07 |
| 28 | Dus Kahaniyaan | Various Directors | Disaster | 07-Dec-07 |
| 29 | De Taali | Eeshwar Nivas | Flop | 20-Jun-08 |
| 30 | Money Hai Toh Honey Hai | Ganesh Acharya | Disaster | 25-Jul-08 |
| 31 | Aloo Chaat | Robby Grewal | Flop | 20-Mar-09 |
| 32 | Kambakkht Ishq | Sabbir Khan | Average | 03-Jul-09 |
| 33 | Daddy Cool – Join The Fun | K. Murali Mohan Rao | Flop | 28-Aug-09 |
| 34 | Acid Factory | Suparn Verma | Disaster | 09-Oct-09 |
| 35 | Aao Wish Karein | Glen Barretto | Disaster | 13-Nov-09 |
| 36 | Bin Bulaye Baraati | Chandrakant Singh | Disaster | 17-Jun-11 |
| 37 | Players | Abbas-Mustan | Disaster | 06-Jan-12 |
| 38 | 1920 – Evil Returns | Bhushan Patel | Semi Hit | 02-Nov-12 |
| 39 | Grand Masti | Indra Kumar | Super Hit | 13-Sep-13 |
| 40 | Kyaa Kool Hain Hum 3 | Umesh Ghadge | Flop | 22-Jan-16 |
| 41 | Great Grand Masti | Indra Kumar | Disaster | 15-Jul-16 |
| 42 | Setters | Ashwini Chaudhary | Disaster | 03-May-19 |
| 43 | Kotigobba 3 (Kannada movie) | Shiva Karthik | Hit | 2020 |
| 44 | Tom, Dick, and Harry 2 | Deepak Tijori | Flop | 2020 |