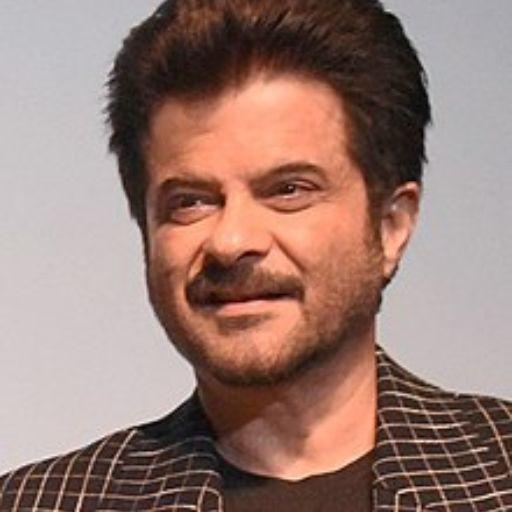 Check out Hit or Flop, blockbuster Anil Kapoor movies: Anil Kapoor is a renowned Indian film actor and producer who has worked in Bollywood. He made his acting debut in Bollywood with a small role in the film "Hamare Tumhare" in 1979. However, his breakthrough came with the film "Mashaal" in 1984, directed by Yash Chopra, in which he played the role of a rebellious youth. The film was a commercial and critical success, and Anil's performance was appreciated by the audience.
After the success of "Mashaal," Anil Kapoor went on to deliver several other hit films such as "Meri Jung" (1985), "Karma" (1986), "Mr. India" (1987), and "Tezaab" (1988), all of which established him as a leading actor in Bollywood. In the 1990s, Anil Kapoor continued to deliver several successful films, including "Lamhe" (1991), "Beta" (1992), "1942: A Love Story" (1994), "Virasat" (1997), and "Taal" (1999), among others. His role in "1942: A Love Story" earned him a nomination for the "Best Actor" award at the Filmfare Awards.
Anil Kapoor has also worked in several international films, including "Slumdog Millionaire" (2008), "Mission: Impossible – Ghost Protocol" (2011), and "The Millionaire Tour" (2012). He has received several awards for his performances, including four Filmfare Awards and a National Film Award.
Apart from acting, Anil Kapoor has also produced several films, including "Badhaai Ho Badhaai" (2002), "My Wife's Murder" (2005), and "No Problem" (2010).
Anil Kapoor biography
| Full Name | Anil Kapoor |
| --- | --- |
| Date of Birth | December 24, 1956 |
| Place of Birth | Mumbai, Maharashtra, India |
| Nationality | Indian |
| Occupation | Actor, Producer |
| Wife | Sunita Kapoor (married in 1984) |
| Children | Sonam Kapoor, Rhea Kapoor, Harshvardhan Kapoor |
| Education | St. Xavier's College, Mumbai |
| Debut Film | "Hamare Tumhare" (1979) |
| Awards | 2 National Film Awards, 6 Filmfare Awards, 1 Screen Award |
List of Anil Kapoor Hits and Flops Movies
| SL.No | Movie Name | Release Year | Director | Language | Verdict |
| --- | --- | --- | --- | --- | --- |
| 1 | Woh Saat Din | 1983 | Bapu | Hindi | Average |
| 2 | Mashaal | 1984 | Yash Chopra | Hindi | Average |
| 3 | Andar Baahar | 1984 | Raj N. Sippy | Hindi | Flop |
| 4 | Laila | 1984 | Amjad Khan | Hindi | Flop |
| 5 | Love Marriage | 1984 | Mehul Kumar | Hindi | Average |
| 6 | Saaheb | 1985 | Anil Ganguly | Hindi | Hit |
| 7 | Yudh | 1985 | Rajiv Rai | Hindi | Flop |
| 8 | Mohabbat | 1985 | Bapu | Hindi | Flop |
| 9 | Meri Jung | 1985 | Subhash Ghai | Hindi | Hit |
| 10 | Kahan Kahan Se Guzar | 1986 | Ravindra Peepat | Hindi | Below Average |
| 11 | Pyaar Ka Sindoor | 1986 | B. Subhash | Hindi | Flop |
| 12 | Chameli Ki Shaadi | 1986 | Basu Chatterjee | Hindi | Hit |
| 13 | Aap Ke Saath | 1986 | J. Om Prakash | Hindi | Flop |
| 14 | Janbaaz | 1986 | Feroz Khan | Hindi | Flop |
| 15 | Pyar Kiya Hai Pyar Karenge | 1986 | Vijay Reddy | Hindi | Average |
| 16 | Karma | 1986 | Subhash Ghai | Hindi | Hit |
| 17 | Insaaf Ki Awaaz | 1986 | B. Gopal | Hindi | Flop |
| 18 | Itihaas | 1987 | V. Joshi | Hindi | Average |
| 19 | Mr. India | 1987 | Shekhar Kapur | Hindi | Super Hit |
| 20 | Hifazat | 1987 | Prayag Raj | Hindi | Flop |
| 21 | Thikana | 1987 | Mahesh Bhatt | Hindi | Flop |
| 22 | Kasam | 1988 | Umesh Mehra | Hindi | Disaster |
| 23 | Ram-Avtar | 1988 | Sunil Hingorani | Hindi | Average |
| 24 | Vijay | 1988 | Yash Chopra | Hindi | Hit |
| 25 | Sone Pe Suhaaga | 1988 | K. Bapaiah | Hindi | Hit |
| 26 | Tezaab | 1988 | N. Chandra | Hindi | Super Hit |
| 27 | Inteqam | 1988 | Rajkumar Kohli | Hindi | Flop |
| 28 | Ram Lakhan | 1989 | Subhash Ghai | Hindi | Super Hit |
| 29 | Joshilaay | 1989 | Sibte Hasan Rizvi | Hindi | Flop |
| 30 | Eeshwar | 1989 | K. Vishwanath | Hindi | Hit |
| 31 | Rakhwala | 1989 | K. Murali Mohan Rao | Hindi | Flop |
| 32 | Abhimanyu | 1989 | Tony Juneja | Hindi | Flop |
| 33 | Aag Se Khelenge | 1989 | Bhaskar Shetty | Hindi | Average |
| 34 | Kala Bazaar | 1989 | Rakesh Roshan | Hindi | Average |
| 35 | Parinda | 1989 | Vidhu Vinod Chopra | Hindi | Hit |
| 36 | Awaargi | 1990 | Mahesh Bhatt | Hindi | Flop |
| 37 | Kishen Kanhaiya | 1990 | Rakesh Roshan | Hindi | Flop |
| 38 | Ghar Ho To Aisa | 1990 | Kalpataru | Hindi | Hit |
| 39 | Jeevan Ek Sangharsh | 1990 | Rahul Rawail | Hindi | Average |
| 40 | Amba | 1990 | Mohan Kumar | Hindi | Flop |
| 41 | Jamai Raja | 1990 | Kodandarami Reddy | Hindi | Hit |
| 42 | Jigarwala | 1991 | Swaroop Kumar | Hindi | Flop |
| 43 | Benaam Badsha | 1991 | K. Ravi Shankar | Hindi | Flop |
| 44 | Pratikar | 1991 | Tatineni Rama Rao | Hindi | Flop |
| 45 | Lamhe | 1991 | Yash Chopra | Hindi | Hit |
| 46 | Beta | 1992 | Indra Kumar | Hindi | Super Hit |
| 47 | Zindagi Ek Jua | 1992 | Prakash Mehra | Hindi | Flop |
| 48 | Humlaa | 1992 | N. Chandra | Hindi | Flop |
| 49 | Khel | 1992 | Rakesh Roshan | Hindi | Flop |
| 50 | Heer Ranjha | 1992 | Harmesh Malhotra | Hindi | Average |
| 51 | Apradhi | 1992 | K. Ravi Shankar | Hindi | Flop |
| 52 | Roop Ki Rani Choron Ka Raja | 16-Apr-93 | Satish Kaushik | Hindi | Average |
| 53 | Gurudev | 03-Sep-93 | Vinod Mehra | Hindi | Average |
| 54 | Laadla | 23-May-03 | Raj Kanwar | Hindi | Hit |
| 55 | Andaz | 08-Apr-94 | David Dhawan | Hindi | Below Average |
| 56 | 1942 – A Love Story | 15-Jul-94 | Vidhu Vinod Chopra | Hindi | Flop |
| 57 | Mr. Azaad | 23-Dec-94 | Mehul Kumar | Hindi | Flop |
| 58 | Trimurti | 22-Dec-95 | Mukul S. Anand | Hindi | Flop |
| 59 | Rajkumar | 22-Mar-96 | Pankaj Parashar | Hindi | Flop |
| 60 | Loafer | 07-Jun-96 | David Dhawan | Hindi | Semi Hit |
| 61 | Mr. Bechara | 30-Aug-96 | K. Bhagyaraj | Hindi | Disaster |
| 62 | Judaai | 28-Feb-97 | Raj Kanwar | Hindi | Super Hit |
| 63 | Virasat | 30-May-97 | Priyadarshan | Hindi | Hit |
| 64 | Deewana Mastana | 10-Oct-97 | David Dhawan | Hindi | Hit |
| 65 | Kabhi Na Kabhi | 17-Apr-98 | Priyadarshan | Hindi | Disaster |
| 66 | Gharwali Baharwali | 12-Jun-98 | David Dhawan | Hindi | Average |
| 67 | Jhoot Bole Kauwa Kaate | 04-Dec-98 | Hrishikesh Mukherjee | Hindi | Flop |
| 68 | Hum Aapke Dil Mein Rehte Hain | 22-Jan-99 | Satish Kaushik | Hindi | Super Hit |
| 69 | Biwi No.1 | 28-May-99 | David Dhawan | Hindi | Super Hit |
| 70 | Taal | 13-Aug-99 | Subhash Ghai | Hindi | Semi Hit |
| 71 | Bulandi | 07-Jan-00 | Rama Rao Tatineni | Hindi | Disaster |
| 72 | Pukar | 04-Feb-00 | Rajkumar Santoshi | Hindi | Flop |
| 73 | Hamara Dil Aapke Paas Hai | 25-Aug-00 | Satish Kaushik | Hindi | Hit |
| 74 | Karobaar | 15-Sep-00 | Rakesh Roshan | Hindi | Disaster |
| 75 | Lajja | 31-Aug-01 | Rajkumar Santoshi | Hindi | Flop |
| 76 | Nayak | 07-Sep-01 | S. Shankar | Hindi | Flop |
| 77 | Badhaai Ho Badhaai | 14-Jun-02 | Satish Kaushik | Hindi | Disaster |
| 78 | Om Jai Jagadish | 19-Jul-02 | Anupam Kher | Hindi | Disaster |
| 79 | Rishtey | 06-Dec-02 | Indra Kumar | Hindi | Flop |
| 80 | Armaan | 16-May-03 | Honey Irani | Hindi | Flop |
| 81 | Calcutta Mail | 05-Sep-03 | Sudhir Mishra | Hindi | Disaster |
| 82 | Musafir | 10-Dec-04 | Sanjay Gupta | Hindi | Flop |
| 83 | Bewafaa | 25-Feb-05 | Dharmesh Darshan | Hindi | Average |
| 84 | My Wife's Murder | 19-Aug-05 | Jijy Philip | Hindi | Flop |
| 85 | No Entry | 26-Aug-05 | Anees Bazmee | Hindi | Super Hit |
| 86 | Chocolate | 23-Sep-05 | Vivek Agnihotri | Hindi | Flop |
| 87 | Humko Deewana Kar Gaye | 14-Apr-06 | Raj Kanwar | Hindi | Flop |
| 88 | Salaam-E-Ishq | 26-Jan-07 | Nikkhil Advani | Hindi | Disaster |
| 89 | Darna Zaroori Hai | 28-Apr-06 | Ram Gopal Varma | Hindi | Flop |
| 90 | Welcome | 21-Dec-07 | Anees Bazmee | Hindi | Super Hit |
| 91 | Black & White | 07-Mar-08 | Subhash Ghai | Hindi | Flop |
| 92 | Race | 21-Mar-08 | Abbas-Mustan | Hindi | Hit |
| 93 | Tashan | 25-Apr-08 | Vijay Krishna Acharya | Hindi | Below Average |
| 94 | Yuvvraaj | 21-Nov-08 | Subhash Ghai | Hindi | Disaster |
| 95 | No Problem | 10-Dec-10 | Anees Bazmee | Hindi | Flop |
| 96 | Tezz | 27-Apr-12 | Priyadarshan | Hindi | Disaster |
| 97 | Race 2 | 25-Jan-13 | Abbas-Mustan | Hindi | Hit |
| 98 | Shootout At Wadala | 03-May-13 | Sanjay Gupta | Hindi | Average |
| 99 | Dil Dhadakne Do | 05-Jun-15 | Zoya Akhtar | Hindi | Below Average |
| 100 | Welcome Back | 04-Sep-15 | Anees Bazmee | Hindi | Semi Hit |
| 101 | Mubarakan | 28-Jul-17 | Anees Bazmee | Hindi | Flop |
| 102 | Race 3 | 15-Jun-18 | Remo D'Souza | Hindi | Average |
| 103 | Fanney Khan | 03-Aug-18 | Atul Manjrekar | Hindi | Flop |
| 104 | Ek Ladki Ko Dekha Toh Aisa Laga | 01-Feb-19 | Shelly Chopra Dhar | Hindi | Flop |
| 105 | Total Dhamaal | 22-Feb-19 | Indra Kumar | Hindi | Super Hit |
| 106 | Pagalpanti | 22-Nov-19 | Anees Bazmee | Hindi | Flop |
| 107 | Malang | 07-Feb-20 | Mohit Suri | Hindi | Average |
| 108 | Takht | 31-Mar-23 | Karan Johar | Hindi | TBA |
| 109 | Saade Saati | 03-May-19 | Navdeep Singh | Hindi | TBA |
| 110 | Abhinav Bindra Biopic | TBA | Kannan Iyer | Hindi | TBA |