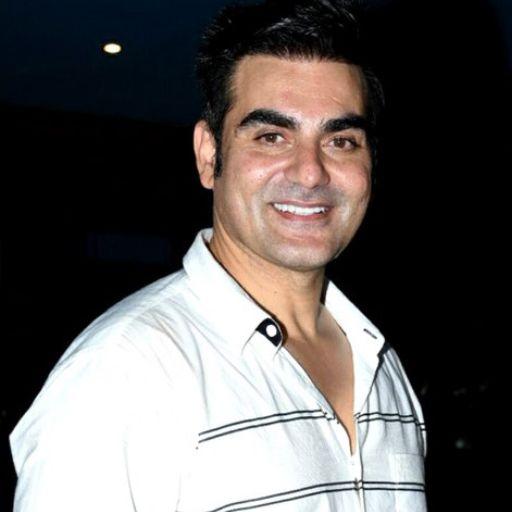 Check out Hit or Flop, blockbuster Arbaaz Khan movies: Arbaaz Khan is an Indian film actor, director, and producer who works primarily in Bollywood. He made his acting debut in Bollywood with the film "Daraar" in 1996. The film was a thriller directed by Abbas-Mustan won the Filmfare Award for Best Villain.
After the success of "Daraar," Arbaaz Khan went on to other hit films such as "Pyar Kiya To Darna Kya" (1998), "Hello Brother" (1999), "Maa Tujhe Salaam" (2002), and "Garv: Pride and Honour" (2004). His roles in these films, and his performances were appreciated by the audiences.
Apart from acting, Arbaaz Khan has also directed and produced several films. He made his directorial debut with the film "Dabangg 2" in 2012, which starred his brother Salman Khan in the lead role. The film was a commercial success and established Arbaaz Khan as a director in Bollywood. He has also produced several films, including the "Dabangg" series, "Fashion" (2008), and "Dolly Ki Doli" (2015), among others. In addition to his work in the cinema industry, Arbaaz Khan has also appeared in several television shows, including "Malaika Arora Khan Show," which he co-hosted with his ex-wife, Malaika Arora.
Arbaaz Khan biography
Full Name
Arbaaz Khan
Date of Birth
August 4, 1967
Place of Birth
Pune, Maharashtra, India
Nationality
Indian
Occupation
Actor, Producer, Director
Years Active
1996 – present
Parent(s)
Salim Khan (father) and Sushila Charak Khan (mother)
Sibling(s)
Salman Khan (brother), Sohail Khan (brother), Alvira Khan Agnihotri (sister)
Wife
Malaika Arora (married from 1998 to 2017)
Children
Arhaan Khan (son)
Education
The Scindia School, Gwalior
Debut Film
"Daraar" (1996)
Notable Films
"Pyaar Kiya To Darna Kya" (1998), "Dabangg" series (2010, 2012, 2019),
"Hello Brother" (1999), "Jai Ho" (2014)
Awards
National Film Award for Best Popular Film Providing Wholesome
Entertainment for "Dabangg" (2010)
List of Arbaaz Khan Hits and Flops Movies
| SI. No. | Movie Name | Release Year | Director | Language | Verdict |
| --- | --- | --- | --- | --- | --- |
| 1 | Daraar | 05-Jul-96 | Abbas-Mustan | Hindi | Flop |
| 2 | Pyaar Kiya To Darna Kya | 27-Mar-98 | Sohail Khan | Hindi | Super Hit |
| 3 | Sham Ghansham | 29-May-98 | Ashok Ghai | Hindi | Flop |
| 4 | Hello Brother | 10-Sep-99 | Sohail Khan | Hindi | Flop |
| 5 | Maa Tujhhe Salaam | 25-Jan-02 | Tinu Verma | Hindi | Below Average |
| 6 | Tumko Na Bhool Paayenge | 22-Feb-02 | Pankaj Parashar | Hindi | Flop |
| 7 | Soch | 23-Aug-02 | Sushen Bhatnagar | Hindi | Disaster |
| 8 | Qayamat | 11-Jul-03 | Harry Baweja | Hindi | Average |
| 9 | Kuch Naa Kaho | 05-Sep-03 | Rohan Sippy | Hindi | Flop |
| 10 | Garv – Pride & Honour | 09-Jul-04 | Puneet Issar | Hindi | Below Average |
| 11 | Wajahh – A Reason to Kill | 08-Oct-04 | Gautam Adhikari | Hindi | Disaster |
| 12 | Hulchul | 26-Nov-04 | Priyadarshan | Hindi | Hit |
| 13 | Alibaba Aur 40 Chor | 10-Dec-04 | Sunil Agnihotri | Hindi | Disaster |
| 14 | Maine Pyaar Kyun Kiya? | 15-Jul-05 | David Dhawan | Hindi | Semi Hit |
| 15 | Taj Mahal – An Eternal Love Story | 18-Nov-05 | Akbar Khan | Hindi | Disaster |
| 16 | Malamaal Weekly | 10-Mar-06 | Priyadarshan | Hindi | Super Hit |
| 17 | Iqraar By Chance | 06-Oct-06 | K. Ravi Shankar | Hindi | Disaster |
| 18 | Bhagam Bhag | 22-Dec-06 | Priyadarshan | Hindi | Hit |
| 19 | Shootout At Lokhandwala | 25-May-07 | Apoorva Lakhia | Hindi | Semi Hit |
| 20 | Fool N Final | 01-Jun-07 | Ahmed Khan | Hindi | Flop |
| 21 | Dhol | 21-Sep-07 | Priyadarshan | Hindi | Average |
| 22 | Dus Kahaniyaan | 07-Dec-07 | Various Directors | Hindi | Disaster |
| 23 | Woodstock Villa | 30-May-08 | Hansal Mehta | Hindi | Flop |
| 24 | Thodi Life Thoda Magic | 27-Jun-08 | Aanand L. Rai | Hindi | Disaster |
| 25 | Jaane Tu… Ya Jaane Na | 04-Jul-08 | Abbas Tyrewala | Hindi | Super Hit |
| 26 | Hello | 10-Oct-08 | Atul Agnihotri | Hindi | Flop |
| 27 | Fashion | 29-Oct-08 | Madhur Bhandarkar | Hindi | Average |
| 28 | Mere Khwabon Mein Jo Aaye | 06-Feb-09 | Madhureeta Anand | Hindi | Disaster |
| 29 | The Stoneman Murders | 13-Feb-09 | Manish Gupta | Hindi | Disaster |
| 30 | Jai Veeru | 13-Mar-09 | Puneet Sira | Hindi | Disaster |
| 31 | Kisaan | 28-Aug-09 | Puneet Sira | Hindi | Disaster |
| 32 | Bachelor Party | 04-Sep-09 | Ishaan Trivedi | Hindi | Disaster |
| 33 | Prem Kaa Game | 26-Mar-10 | Ashok Kheny | Hindi | Disaster |
| 34 | Dabangg | 10-Sep-10 | Abhinav Kashyap | Hindi | Blockbuster |
| 35 | Ready | 03-Jun-11 | Anees Bazmee | Hindi | Blockbuster |
| 36 | Dabangg 2 | 21-Dec-12 | Arbaaz Khan | Hindi | Blockbuster |
| 37 | Kis Kisko Pyaar Karoon | 25-Sep-15 | Abbas-Mustan | Hindi | Hit |
| 38 | Yea Toh Two Much Ho Gaya | 02-Sep-16 | Anwer Khan | Hindi | Disaster |
| 39 | Freaky Ali | 09-Sep-16 | Sohail Khan | Hindi | Flop |
| 40 | Jeena Isi Ka Naam Hai | 03-Mar-17 | Keshhav Panneriy | Hindi | Disaster |
| 41 | Tera Intezaar | 01-Dec-17 | Raajeev Walia | Hindi | Disaster |
| 42 | Nirdosh | 19-Jan-18 | Subroto Paul, Pradeep | Hindi | Disaster |
| 43 | Loveyatri | 05-Oct-18 | Abhiraj Minawala | Hindi | Flop |
| 44 | Jack & Dil | 02-Nov-18 | Sachin P. Karande | Hindi | Disaster |
| 45 | Main Zaroor Aaunga | 27-Sep-19 | Chandrakant Singh | Hindi | Disaster |
| 46 | Dabangg 3 | 20-Dec-19 | Prabhu Deva | Hindi | Flop |
| 47 | Sridevi Bungalow | 2020 | Prasanth Mambully | Hindi | TBA |
| 48 | Jeetenge Hum | 2021 | Vishal Mishra | Hindi | TBA |