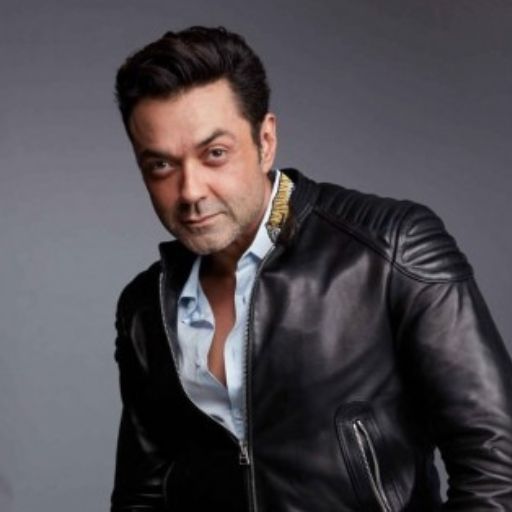 Check out Hit or Flop, blockbuster Bobby Deol movies: Bobby Deol, born as Vijay Singh Deol, is an Indian actor who predominantly appears in Hindi films. He was born on January 27, 1969, in Mumbai, Maharashtra, to veteran actor Dharmendra and his first wife, Prakash Kaur. He is the younger brother of Sunny Deol and half-brother of Esha Deol and Ahana Deol.
Bobby Deol made his acting debut with the film "Barsaat" in 1995, directed by Rajkumar Santoshi. The film was a commercial success and Bobby's performance was well-received, earning him the Filmfare Best Debut Award. He then went on to star in a series of successful films in the late 1990s and early 2000s, including "Gupt: The Hidden Truth", "Soldier", "Kareeb", "Badal", and "Bichhoo".
In the mid-2000s, Bobby's career hit a slump with a string of flops such as "Kranti", "23rd March 1931: Shaheed", and "Tango Charlie". However, he made a comeback with films like "Humraaz" (2002), "Dostana" (2008), and "Yamla Pagla Deewana" (2011). In recent years, he has appeared in films such as "Race 3" (2018) and "Housefull 4" (2019). Bobby Deol has also ventured into web series with his digital debut in 2020 with the Netflix original series "Class of '83", in which he played the lead role of an ex-cop turned police instructor.
Over the course of his career, Bobby Deol has been nominated for several awards, including Filmfare Awards and International Indian Film Academy Awards. He won the Filmfare Award for Best Supporting Actor for his role in "Soldier" (1998). He is married to Tanya Ahuja and they have two sons, Aryaman and Dharam.
Bobby Deol Biography
Name
Bobby Deol
Date of Birth
27th January 1969
Place of Birth
Mumbai, Maharashtra, India
Father's Name
Dharmendra
Mother's Name
Prakash Kaur
Brother's Name
Sunny Deol
Sister's Name
Vijayta Deol, Ajeeta Deol
Spouse
Tanya Deol
Children
Aryaman Deol, Dharam Deol
Debut Film
Barsaat (1995)
Awards
Filmfare Award for Best Debut for Barsaat (1995), Star Screen Award
for Best Actor for Humraaz (2002)
List of Bobby Deol Hits And Flops Movies
| S.No. | Movie Name | Director | Verdict | Release Date |
| --- | --- | --- | --- | --- |
| 1 | Barsaat | Rajkumar Santoshi | Super Hit | 06-Oct-95 |
| 2 | Gupt | Rajiv Rai | Hit | 04-Jul-97 |
| 3 | Aur Pyaar Ho Gaya | Rahul Rawail | Flop | 15-Aug-97 |
| 4 | Kareeb | Vidhu Vinod Chopra | Flop | 17-Jul-98 |
| 5 | Soldier | Abbas-Mustan | Super Hit | 20-Nov-98 |
| 6 | Dillagi | Sunny Deol | Flop | 19-Nov-99 |
| 7 | Badal | Raj Kanwar | Hit | 11-Feb-00 |
| 8 | Hum To Mohabbat Karega | Kundan Shah | Flop | 26-May-00 |
| 9 | Bichhoo | Guddu Dhanoa | Average | 07-Jul-00 |
| 10 | Aashiq | Indra Kumar | Below Average | 26-Jan-01 |
| 11 | Ajnabee | Abbas-Mustan | Average | 21-Sep-01 |
| 12 | Kranti | Naresh Malhotra | Flop | 08-Mar-02 |
| 13 | 23rd March 1931 Shaheed | Guddu Dhanoa | Disaster | 07-Jun-02 |
| 14 | Humraaz | Abbas-Mustan | Average | 05-Jul-02 |
| 15 | Chor Machaaye Shor | David Dhawan | Flop | 30-Aug-02 |
| 16 | Kismat | Guddu Dhanoa | Disaster | 20-Feb-04 |
| 17 | Bardaasht | E. Nivas | Disaster | 23-Apr-04 |
| 18 | Ab Tumhare Hawale Watan Saathiyo | Anil Sharma | Disaster | 24-Dec-04 |
| 19 | Jurm | Vikram Bhatt | Disaster | 18-Feb-05 |
| 20 | Tango Charlie | Mani Shankar | Disaster | 25-Mar-05 |
| 21 | Barsaat | Suneel Darshan | Below Average | 19-Aug-05 |
| 22 | Dosti – Friends Forever | Suneel Darshan | Flop | 23-Dec-05 |
| 23 | Humko Tumse Pyaar Hai | Bunty Soorma | Disaster | 24-Feb-06 |
| 24 | Shaka Laka Boom Boom | Suneel Darshan | Flop | 06-Apr-07 |
| 25 | Jhoom Barabar Jhoom | Shaad Ali | Below Average | 15-Jun-07 |
| 26 | Apne | Anil Sharma | Average | 29-Jun-07 |
| 27 | Naqaab | Abbas-Mustan | Disaster | 13-Jul-07 |
| 28 | Nanhe Jaisalmer | Samir Karnik | Disaster | 14-Sep-07 |
| 29 | Chamku | Kabeer Kaushik | Disaster | 29-Aug-08 |
| 30 | Ek – The Power Of One | Sangeeth Sivan | Disaster | 27-Mar-09 |
| 31 | Vaada Raha | Samir Karnik | Disaster | 11-Sep-09 |
| 32 | Help | Rajeev Virani | Disaster | 13-Aug-10 |
| 33 | Yamla Pagla Deewana | Samir Karnik | Hit | 14-Jan-11 |
| 34 | Thank You | Anees Bazmee | Flop | 08-Apr-11 |
| 35 | Players | Abbas-Mustan | Disaster | 06-Jan-12 |
| 36 | Yamla Pagla Deewana 2 | Sangeeth Sivan | Flop | 07-Jun-13 |
| 37 | Poster Boys | Shreyas Talpade | Flop | 08-Sep-17 |
| 38 | Race 3 | Remo D'Souza | Average | 15-Jun-18 |
| 39 | Yamla Pagla Deewana Phir Se… | Navaniat Singh | Disaster | 31-Aug-18 |
| 40 | Housefull 4 | Farhad Samji | Super Hit | 25-Oct-19 |
| 41 | Cheers – Celebrate Life (unreleased) | Sajid Khan | Not Yet Released | 09-Oct-20 |