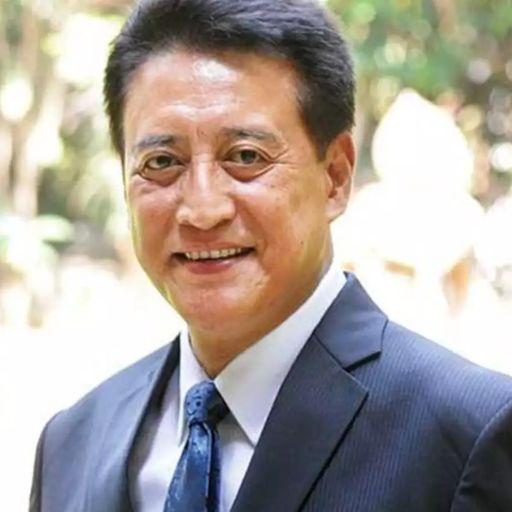 Check out Hit or Flop, blockbuster Danny Denzongpa movies: Danny Denzongpa is a renowned actor in the Bollywood film industry. Born on February 25, 1948, in Gangtok, Sikkim, Danny Denzongpa's original name is Tshering Phintso Denzongpa. He hails from a Tibetan family and has a strong connection to the Himalayan region.
Danny Denzongpa made his acting debut in the Hindi film industry with the movie "Zaroorat" in 1972. Directed by B.R. Ishara, Danny's portrayal of a complex and morally ambiguous character in the film earned him critical acclaim and showcased his acting prowess right from the beginning.
Following his debut, Danny Denzongpa went on to have a remarkable journey in the cinema industry. He has worked in a wide range of films across different genres, including action, drama, romance, and thrillers. Danny Denzongpa has been a part of several notable films throughout his career. Some of his memorable movies include "Dharmatma" (1975), "Kabhie Kabhie" (1976), "36 Chowringhee Lane" (1981), "Sanam Bewafa" (1991), "Ghatak: Lethal" (1996), "Indian" (2001), "Asoka" (2001), "Blackmail" (2005), and "Baby" (2015).
Apart from Hindi cinema, Danny Denzongpa has also worked in other regional films, including Bengali, Telugu, and Nepali films. His versatility as an actor and his ability to seamlessly transition between different languages and film industries have further showcased his talent and range.
Throughout his career, Danny Denzongpa has been honored with numerous awards and nominations for his outstanding performances. He has won several prestigious awards, including the Filmfare Award for Best Supporting Actor for his role in "Sanam Bewafa" (1992). In addition to his acting career, Danny Denzongpa is also a singer and has lent his voice to a few songs in his films.
Danny Denzongpa Biography
Name
Danny Denzongpa
Date of Birth
February 25, 1948
Place of Birth
Gangtok, Sikkim, India
Original Name
Tshering Phintso Denzongpa
Debut Film
"Zaroorat" (1972)
Occupation
Actor, Singer
Notable Films
"Dharmatma" (1975), "Kabhie Kabhie" (1976), "36 Chowringhee Lane" (1981),
"Sanam Bewafa" (1991), "Ghatak: Lethal" (1996), "Indian" (2001), "Asoka" (2001), "Blackmail" (2005), "Baby" (2015)
Awards
Filmfare Award for Best Supporting Actor ("Sanam Bewafa," 1992)
Regional Films
Worked in Bengali, Telugu, and Nepali films
List of Danny Denzongpa Hits And Flops Movies
| S.No | Movie Name | Director | Release Year | Verdict |
| --- | --- | --- | --- | --- |
| 1 | Drohi | Ram Gopal Varma | 30-Oct-92 | Disaster |
| 2 | Tahqiqaat | A. Jagannathan | 03-Dec-93 | Flop |
| 3 | Chauraha | Rajesh Singh | 08-Apr-94 | Flop |
| 4 | Mohabbat Ki Arzoo | K.C. Bokadia | 13-May-94 | Disaster |
| 5 | 1942 – A Love Story | Vidhu Vinod Chopra | 15-Jul-94 | Flop |
| 6 | Krantiveer | Mehul Kumar | 22-Jul-94 | Blockbuster |
| 7 | Vijaypath | Farouq Siddique | 05-Aug-94 | Hit |
| 8 | Barsaat | Rajkumar Santoshi | 06-Oct-95 | Super Hit |
| 9 | Sarhad | Mahendra Shah | 06-Oct-95 | Disaster |
| 10 | Rajkumar | Pankaj Parashar | 22-Mar-96 | Flop |
| 11 | Army | Ram Shetty | 28-Jun-96 | Average |
| 12 | Shastra | Sanjay Khanna | 04-Oct-96 | Flop |
| 13 | Ghatak | Rajkumar Santoshi | 08-Nov-96 | Super Hit |
| 14 | Ram Aur Shyam | Raju Mavani | 20-Dec-96 | Flop |
| 15 | Himalay Putra | Pankaj Parashar | 04-Apr-97 | Flop |
| 16 | Udaan | Asrani | 03-Oct-97 | Disaster |
| 17 | Dhaal | Sameer Malkan | 28-Nov-97 | Flop |
| 18 | Vinashak | Ravi Dewan | 30-Jan-98 | Flop |
| 19 | Zulm-O-Sitam | K.C. Bokadia | 28-Aug-98 | Flop |
| 20 | China Gate | Rajkumar Santoshi | 27-Nov-98 | Average |
| 21 | Silsila Hai Pyar Ka | Shrabani Deodhar | 16-Apr-99 | Disaster |
| 22 | Kohram | Mehul Kumar | 13-Aug-99 | Flop |
| 23 | Dahek | Lateef Binny | 17-Dec-99 | Disaster |
| 24 | Pukar | Rajkumar Santoshi | 04-Feb-00 | Flop |
| 25 | Tune Mera Dil Le Liyaa | Vijay Anand | 23-Feb-00 | Disaster |
| 26 | Officer | Naeem Sha | 02-Mar-01 | Flop |
| 27 | Lajja | Rajkumar Santoshi | 31-Aug-01 | Flop |
| 28 | Asoka | Santosh Sivan | 26-Oct-01 | Flop |
| 29 | Indian | N. Maharajan | 26-Oct-01 | Hit |
| 30 | Moksha | Ashok Mehta | 30-Nov-01 | Disaster |
| 31 | Yeh Mohabbat Hai | Umesh Mehra | 08-Feb-02 | Disaster |
| 32 | 16-Dec | Mani Shankar | 22-Mar-02 | Average |
| 33 | Ab Ke Baras | Raj Kanwar | 10-May-02 | Flop |
| 34 | Soch | Sushen Bhatnagar | 23-Aug-02 | Disaster |
| 35 | Shikaar – The Musical Thriller | Darshan Bagga | 02-Jul-04 | Disaster |
| 36 | Ab Tumhare Hawale Watan Saathiyo | Anil Sharma | 24-Dec-04 | Disaster |
| 37 | Hattrick | Milan Luthria | 16-Mar-07 | Flop |
| 38 | Big Brother | Guddu Dhanoa | 13-Apr-07 | Disaster |
| 39 | Chamku | Kabeer Kaushik | 29-Aug-08 | Disaster |
| 40 | Karzzzz | Satish Kaushik | 17-Oct-08 | Disaster |
| 41 | Frozen | Shivajee Chandrabhushan | 08-May-09 | Disaster |
| 42 | Luck | Soham Shah | 24-Jul-09 | Flop |
| 43 | Acid Factory | Suparn Verma | 09-Oct-09 | Disaster |
| 44 | Boss | Anthony D'Souza | 16-Oct-13 | Flop |
| 45 | Jai Ho | Sohail Khan | 24-Jan-14 | Semi Hit |
| 46 | Bang Bang | Siddharth Anand | 02-Oct-14 | Semi Hit |
| 47 | Baby | Neeraj Pandey | 23-Jan-15 | Average |
| 48 | Naam Shabana | Shivam Nair | 31-Mar-17 | Below Average |
| 49 | Bioscopewala | Deb Medhekar | 25-May-18 | Disaster |
| 50 | Manikarnika – The Queen Of Jhansi | Radha Krishna Jagarlamudi | 25-Jan-19 | Average |