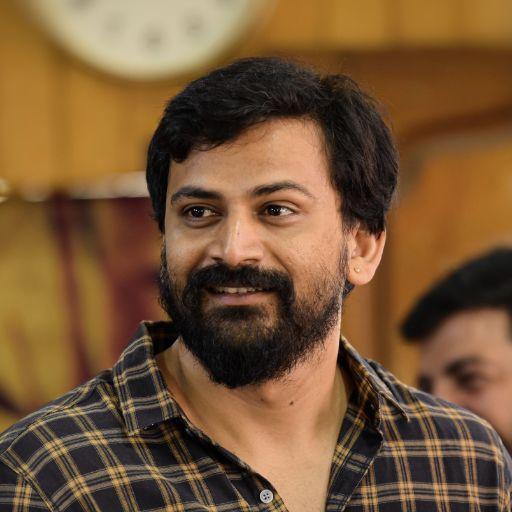 Check out Hit or Flop, blockbuster Dhananjay movies: Dhananjay, also known as Daali Dhananjay, is an Indian film actor who primarily works in the Kannada film industry. He gained immense popularity and critical acclaim for his performances in Kannada films.
Dhananjay made his acting debut with the film "Director's Special" in 2013, directed by Guruprasad. The film depicted the life of an aspiring filmmaker and the challenges he faces in the industry. Dhananjay's portrayal of a supporting character in the film garnered attention and showcased his acting prowess. It laid the foundation for his career in the cinema industry.
Following his debut, Dhananjay went on to deliver several notable performances in Kannada cinema. He portrayed a variety of roles, ranging from intense and complex characters to lighthearted and comedic roles. Some of his notable films include "Badmaash," "Tagaru," "Popcorn Monkey Tiger," and "Bhagwan Shri Krishna Paramathma."
Dhananjay has displayed his acting skills in a wide range of films, including action dramas, crime thrillers, and romantic comedies. His performances have garnered critical acclaim and have earned him several awards and nominations. Dhananjay has been recognized at prestigious award ceremonies such as the Karnataka State Film Awards, Filmfare Awards South, and the SIIMA Awards.
Dhananjay Biography
| Name | Dhananjay (Daali Dhananjay) |
| --- | --- |
| Date of Birth | September 12, 1984 |
| Place of Birth | Bangalore, Karnataka, India |
| Occupation | Actor |
| Film Industry | Kannada |
| Debut Film | "Director's Special" (2013) |
| Famous Films | "Badmaash," "Tagaru," "Popcorn Monkey Tiger," "Bhagwan Shri Krishna Paramathma" |
| Awards | Karnataka State Film Awards, Filmfare Awards South, SIIMA Awards |
List of Dhananjay Hits And Flops Movies
| SL NO | Movie Name | Director | Release Year | Verdict |
| --- | --- | --- | --- | --- |
| 1 | Director's Special | Guruprasad | 2013 | Hit |
| 2 | Jayanagar 4th Block | Jayathirtha | 2014 | Hit |
| 3 | Rhaatee | A.P. Arjun | 2015 | Hit |
| 4 | Boxer | Preetham Gubbi | 2015 | Average |
| 5 | Jessie | Pawan Wadeyar | 2016 | Average |
| 6 | Badmaash | Akash Srivatsa | 2016 | Super Hit |
| 7 | Allama | T.S. Nagabharana | 2017 | Hit |
| 8 | Eradane Sala | Guruprasad | 2017 | Hit |
| 9 | Happy New Year | Pannaga Bharana | 2017 | Super Hit |
| 10 | Tagaru | Duniya Soori | 2018 | Blockbuster |
| 11 | Bhairava Geetha | Siddhartha Thatholu | 2018 | Hit |
| 12 | Yajamana | V. Harikrishna | 2019 | Super Hit |
| 13 | Popcorn Monkey Tiger | Duniya Soori | 2020 | Hit |
| 14 | Pogaru | Nanda Kishore | 2021 | Hit |
| 15 | Yuvarathnaa | Santhosh Ananddram | 2021 | Super Hit |
| 16 | Salaga | Duniya Soori | 2021 | Hit |
| 17 | Rathnan Prapancha | Rohit Padaki | 2021 | Flop |
| 18 | Pushpa: The Rise | Sukumar | 2021 | Super Hit |
| 19 | Badava Rascal | Shankar Guru | 2021 | Hit |
| 20 | Twenty One Hours | Tejasvi | 2022 | Flop |
| 21 | Bairagee | Santhosh Aryavardhan | 2022 | Average |
| 22 | Monsoon Raaga | P. Sheshadri | 2022 | Average |
| 23 | Thothapuri | M.S. Ramesh | 2022 | Flop |
| 24 | Head Bush | Pradeep Varma | 2022 | Average |
| 25 | Once Upon A Time in Jamaligudda | Kaushik | 2022 | Average |