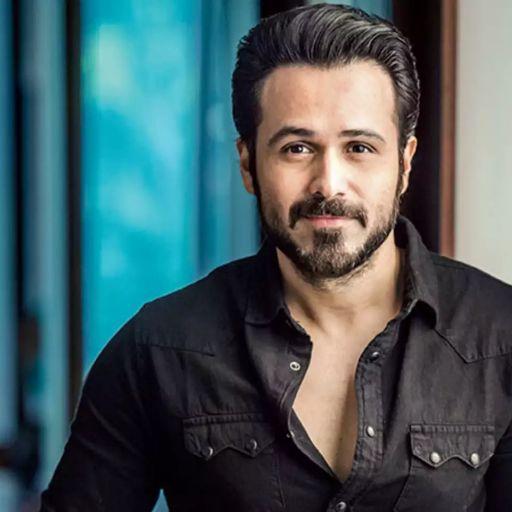 Check out Hit or Flop, blockbuster Emraan Hashmi movies: Emraan Hashmi is a renowned Indian film actor who predominantly works in the Hindi film industry. He made his acting debut in Bollywood with the film "Footpath" in 2003. The film was directed by Vikram Bhatt. He then starred in the film "Murder" in 2004, which became a huge commercial success and established him as a rising star in Bollywood. His role in the film was that of a philandering husband, and the film was known for its bold and sensual scenes.
After the success of "Murder," Emraan Hashmi went on to deliver several other hit films such as "Zeher" (2005), "Aashiq Banaya Aapne" (2005), "Gangster" (2006), "Jannat" (2008), "Once Upon a Time in Mumbaai" (2010), "The Dirty Picture" (2011), and "Raaz 3" (2012). He was often referred to as the "serial kisser" of Bollywood due to his bold and intimate scenes in his films. Apart from his acting skills, Emraan Hashmi is also known for his soulful voice and has lent his voice to several songs in his films. His song "Piya More" from the film "Baadshaho" (2017) became a chartbuster.
In recent years, Emraan Hashmi has started to experiment with his roles and has starred in films like "Why Cheat India" (2019) and "The Body" (2019), which were different from his usual genre of films.
Emraan Hashmi biography
| Full Name | Emraan Anwar Hashmi |
| --- | --- |
| Date of Birth | March 24, 1979 |
| Place of Birth | Mumbai, Maharashtra, India |
| Nationality | Indian |
| Occupation | Actor |
| Parent(s) | Anwar Hashmi (father) and Mahira Hashmi (mother) |
| Spouse | Parveen Shahani (married in 2006) |
| Children | Ayaan Hashmi (son) |
| Education | Sydenham College, Mumbai |
| Debut Film | "Footpath" (2003) |
| Awards | 1 Filmfare Award, 3 Stardust Awards, 1 Zee Cine Award, 1 IIFA Award |
List of Emraan Hashmi Hits and Flops Movies
| SL.No | Movie Name | Release Year | Director | Language | Verdict |
| --- | --- | --- | --- | --- | --- |
| 1 | Footpath | 2003 | Vikram Bhatt | Hindi | Flop |
| 2 | Tumsa Nahin Dekha – A Love Story | 2004 | Anurag Basu | Hindi | Disaster |
| 3 | Murder | 2004 | Anurag Basu | Hindi | Super-Hit |
| 4 | Zeher | 2005 | Mohit Suri | Hindi | Above Average |
| 5 | Aashiq Banaya Aapne | 2005 | Aditya Datt | Hindi | Flop |
| 6 | Chocolate | 2005 | Vivek Agnihotri | Hindi | Disaster |
| 7 | Jawani Diwani | 2006 | Manish Sharma | Hindi | Disaster |
| 8 | Aksar | 2006 | Anant Mahadevan | Hindi | Below Average |
| 9 | Gangster | 2006 | Anurag Basu | Hindi | Hit |
| 10 | The Killer | 2006 | Hasnain Hyderabadwala | Hindi | Flop |
| 11 | Dil Diya Hai | 2006 | Aditya Datt | Hindi | Flop |
| 12 | Good Boy Bad Boy | 2007 | Ashwini Chaudhary | Hindi | Flop |
| 13 | The Train | 2007 | Hasnain Hyderabadwala | Hindi | Disaster |
| 14 | Awarapan | 2007 | Mohit Suri | Hindi | Average |
| 15 | Jannat | 2008 | Kunal Deshmukh | Hindi | Super Hit |
| 16 | Raaz: The Mystery Continues | 2009 | Mohit Suri | Hindi | Hit |
| 17 | Tum Mile | 2009 | Kunal Deshmukh | Hindi | Flop |
| 18 | Once Upon a Time in Mumbaai | 2010 | Milan Luthria | Hindi | Hit |
| 19 | Crook | 2010 | Mohit Suri | Hindi | TBA |
| 20 | Dil Toh Bachcha Hai Ji | 2011 | Madhur Bhandarkar | Hindi | Below Average |
| 21 | Murder 2 | 2011 | Mohit Suri | Hindi | Blockbuster |
| 22 | The Dirty Picture | 2011 | Milan Luthria | Hindi | Blockbuster |
| 23 | Jannat 2 | 2012 | Kunal Deshmukh | Hindi | Hit |
| 24 | Shanghai | 2012 | Dibakar Banerjee | Hindi | Below Average |
| 25 | Raaz 3 | 2012 | Vikram Bhatt | Hindi | Hit |
| 26 | Rush | 2012 | Shamin Desai | Hindi | Disaster |
| 27 | Ek Thi Daayan | 2013 | Kannan Iyer | Hindi | Average |
| 28 | Ghanchakkar | 2013 | Rajkumar Gupta | Hindi | Flop |
| 29 | Raja Natwarlal | 2014 | Kunal Deshmukh | Hindi | Flop |
| 30 | Ungli | 2014 | Rensil D'Silva | Hindi | Disaster |
| 31 | Mr. X | 2015 | Vikram Bhatt | Hindi | Disaster |
| 32 | Hamari Adhuri Kahani | 2015 | Mohit Suri | Hindi | Flop |
| 33 | Azhar | 2016 | Tony D'Souza | Hindi | Flop |
| 34 | Raaz Reboot | 2016 | Vikram Bhatt | Hindi | TBA |
| 35 | Baadshaho | 2017 | Milan Luthria | Hindi | TBA |
| 36 | Why Cheat India | 2019 | Soumik Sen | Hindi | Flop |
| 37 | The Body | 2019 | Jeethu Joseph | Hindi | Flop |
| 38 | Mumbai Saga | 2021 | Sanjay Gupta | Hindi | Flop |
| 39 | Chehre | 2021 | Rumi Jaffery | Hindi | Flop |