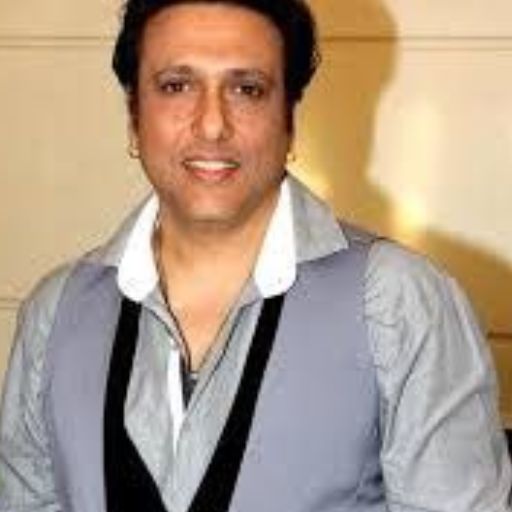 Check out Hit or Flop, blockbuster Govinda movies: Govinda is a well-known Indian film actor and comedian who has appeared in over 165 Bollywood films. Born as Govind Arun Ahuja on December 21, 1963, in Mumbai, India, he started his acting career in the late 1980s.
Govinda made his debut in the Indian cinema industry with the film "Ilzaam" in 1986, directed by Shibu Mitra. He played the lead role in the film alongside actress Neelam Kothari. After "Ilzaam," Govinda acted in several films in the late 1980s and early 1990s, such as "Love 86," "Hatya," "Jeete Hain Shaan Se," and "Hum."
Govinda's breakthrough came in the form of the 1993 film "Aankhen," directed by David Dhawan. He starred alongside actress Chunky Pandey and actor Raj Babbar in the film, which was a critical and commercial success. Govinda's performance in the film earned him his first nomination for the Filmfare Award for Best Actor.
Throughout the 1990s and 2000s, Govinda continued to star in several hit films such as "Coolie No. 1," "Saajan Chale Sasural," "Deewana Mastana," "Hero No. 1," and "Haseena Maan Jaayegi." He also worked with renowned directors like David Dhawan, Priyadarshan, and Karan Johar. In addition to acting, Govinda has also produced and directed several films. He made his directorial debut with the film "Dada" in 2000, and also produced and starred in the film "Ssukh" in 2005.
Govinda Biography
Name
Govind Arun Ahuja (Govinda)
Date of Birth
December 21, 1963
Place of Birth
Mumbai, India
Occupation
Actor, Producer, Director, Politician
Debut Film
Ilzaam (1986)
Spouse
Sunita Ahuja
Children
Tina Ahuja (Daughter)
Notable Films
Aankhen, Coolie No. 1, Saajan Chale Sasural, Deewana Mastana, Hero No. 1,
Haseena Maan Jaayegi
Awards
Filmfare Award for Best Comedian (1997, 1998, 1999), Filmfare Award for
Best Actor (2000), Zee Cine Award for Best Actor in a Comic Role (2000)
List of Govinda Hits And Flops Movies
| S.No | Movie Name | Release Date | Verdict | Director(s) |
| --- | --- | --- | --- | --- |
| 1 | Rangeela Raja | 18-01-2019 | Flop | Sikander Bharti |
| 2 | FryDay | 12-10-2018 | Flop | Abhishek Dogra |
| 3 | Aagaya Hero | 17-03-2017 | Flop | Dipankar Senapati |
| 4 | Deewana Main Deewana | 01-02-2013 | Flop | K.C. Bokadia |
| 5 | Loot | 04-11-2011 | Flop | Rajneesh Thakur |
| 6 | Naughty @ 40 | 29-04-2011 | Flop | Jagmohan Mundhra |
| 7 | Do Knot Disturb | 02-10-2009 | Flop | David Dhawan |
| 8 | Life Partner | 14-08-2009 | Flop | Rumi Jaffery |
| 9 | Partner | 20-07-2009 | Hit | David Dhawan |
| 10 | Chal Chala Chal | 06-02-2009 | Flop | T.K. Rajeev Kumar |
| 11 | Money Hai Toh Honey Hai | 25-07-2008 | Flop | Ganesh Acharya |
| 12 | Bhagam Bhag | 22-12-2006 | Hit | Priyadarshan |
| 13 | Ek Aur Ek Gyarah | 28-03-2003 | Flop | David Dhawan |
| 14 | Chalo Ishq Ladaaye | 27-12-2002 | Pending | Aziz Sejawal |
| 15 | Waah! Tera Kya Kehna | 01-11-2002 | Flop | Manoj Agrawal |
| 16 | Ankhiyon Se Goli Maare | 01-01-2002 | Flop | Harmesh Malhotra |
| 17 | Aamdani Athanni Kharcha Rupaiya | 21-12-2001 | Flop | K. Raghavendra Rao |
| 18 | Kyonkii Main Jhuth Nahi bolta | 21-09-2001 | Flop | David Dhawan |
| 19 | Albela | 20-04-2001 | Flop | Deepak Sareen |
| 20 | Jodi No.1 | 13-04-2001 | Hit | David Dhawan |
| 21 | Jis Desh Mein Ganga Rehta Hai | 13-10-2000 | Flop | Mahesh Manjrekar |
| 22 | Kunwara | 14-07-2000 | Flop | David Dhawan |
| 23 | Joru Ka Ghulam | 16-06-2000 | Flop | Shakeel Noorani |
| 24 | Shikari | 10-06-2000 | Flop | N. Chandra |
| 25 | Hadh Kar Di Aapne | 14-04-2000 | Average | Manoj Agrawal |
| 26 | Hum Tum Pe Marte Hain | 24-09-1999 | Flop | Nabh Kumar 'Raju' |
| 27 | Haseena Maan Jaayegi | 25-06-1999 | Hit | David Dhawan |
| 28 | Rajaji | 21-05-1999 | Flop | Vimal Kumar |
| 29 | Anari No. 1 | 09-04-1999 | Semi-Hit | Kuku Kohli |
| 30 | Bade Miyan Chote Miyan | 16-10-1998 | Hit | David Dhawan |
| 31 | Maharaja | 11-09-1998 | Flop | Anil Sharma |
| 32 | Dulhe Raja | 10-07-1998 | Hit | Harmesh Malhotra |
| 33 | Achanak | 12-06-1998 | Flop | Naresh Malhotra |
| 34 | Aunty No. 1 | 01-05-1998 | Flop | Kirti Kumar |
| 35 | Deewana Mastana | 10-10-1997 | Hit | David Dhawan |
| 36 | Do Aankhen Barah Haath | 11-07-1997 | Flop | Kirti Kumar |
| 37 | Hero No.1 | 21-02-1997 | Hit | David Dhawan |
| 38 | Banarasi Babu | 30-01-1997 | Flop | David Dhawan |
| 39 | Loha | 01-01-1997 | Flop | Kanti Shah |
| 40 | Saajan Chale Sasural | 04-12-1996 | Semi-Hit | David Dhawan |
| 41 | Chhote Sarkar | 22-11-1996 | Flop | Vimal Kumar |
| 42 | Gambler | 08-12-1995 | Average | Dayal Nihalani |
| 43 | Coolie No 1 | 30-06-1995 | Hit | David Dhawan |
| 44 | Kismat | 16-06-1995 | Flop | Harmesh Malhotra |
| 45 | Hathkadi | 31-03-1995 | Average | Swaroop Kumar |
| 46 | Andolan | 03-03-1995 | Average | Aziz Sejawal |
| 47 | Aag | 19-08-1994 | Flop | K. Ravi Shankar |
| 48 | Ekka Raja Rani | 24-06-1994 | Flop | Afzal Ahmed |
| 49 | Khuddar | 25-03-1994 | Average | Iqbal Durrani |
| 50 | Dulaara | 28-01-1994 | Average | Vimal Kumar |
| 51 | Raja Babu | 21-01-1994 | Hit | David Dhawan |
| 52 | Bhagyawan | 10-12-1993 | Flop | S.K. Subash |
| 53 | Aankhen | 09-04-1993 | Blockbuster | David Dhawan |
| 54 | Teri Payal Mere Geet | 01-01-1993 | Flop | Rehman Naushad |
| 55 | Shola Aur Shabnam | 02-07-1992 | Hit | David Dhawan |
| 56 | Hum | 01-02-1991 | Average | Mukul Anand |
| 57 | Khudgarz | 30-07-1987 | Hit | Rakesh Roshan |