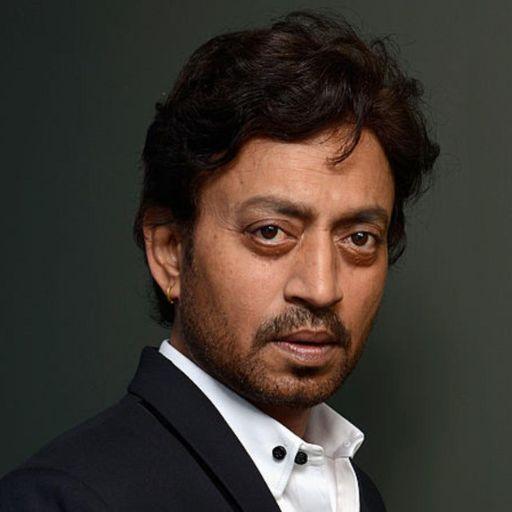 Check out Hit or Flop, blockbuster Irrfan Khan movies: Irrfan Khan, born on January 7, 1967, in Jaipur, Rajasthan, India, was an Indian actor who made a significant mark in the Bollywood film industry as well as in international cinema. His first film was "Salaam Bombay!" directed by Mira Nair, which released in 1988. He gained recognition for his powerful performances and nuanced portrayals of complex characters. Known for his intense screen presence, he effortlessly transitioned between mainstream Bollywood films and independent cinema.
Irrfan Khan's breakthrough role came with the film "Maqbool" in 2003, where he portrayed the lead character inspired by Shakespeare's Macbeth. He further gained acclaim for his roles in movies such as "Haasil," "The Namesake," "Life in a… Metro," and "Paan Singh Tomar," for which he received the National Film Award for Best Actor.
His talent transcended borders, and he went on to act in several international projects, including "The Warrior," "Slumdog Millionaire," "The Lunchbox," and "Life of Pi." He also appeared in Hollywood films like "Jurassic World," "Inferno," and "The Amazing Spider-Man." His work in international cinema earned him immense praise and established him as a respected and sought-after actor globally. Irrfan Khan's illustrious career spanned over three decades, during which he garnered numerous accolades, including several Filmfare Awards and an honorary Padma Shri award from the Government of India.
Unfortunately, Irrfan Khan passed away on April 29, 2020, after battling a neuroendocrine tumor. His untimely demise left a void in the world of cinema, but his legacy as a brilliant actor and his contributions to the film industry continues to inspire and resonate with audiences worldwide.
Irrfan Khan Biography
Name
Irrfan Khan
Full Name
Sahabzade Irfan Ali Khan
Date of Birth
January 7, 1967
Place of Birth
Jaipur, Rajasthan, India
Date of Death
April 29, 2020
Place of Death
Mumbai, Maharashtra, India
Nationality
Indian
Occupation
Actor
Years Active
1988 – 2020
Spouse
Sutapa Sikdar (m. 1995)
Children
Babil Khan, Ayaan Khan
Awards
Padma Shri (2011), National Film Award for Best Actor (Paan Singh Tomar, 2013),
Asian Film Award for Best Actor (The Lunchbox, 2014), Filmfare Award for
Best Actor (Hindi Medium, 2018)
List of Irrfan Khan Hits And Flops Movies
| S.No | Movie Name | Director | Release Date | Verdict |
| --- | --- | --- | --- | --- |
| 1 | Angrezi Medium | Homi Adajania | 13-Mar-20 | Flop |
| 2 | Karwaan | Akarsh Khurana | 03-Aug-18 | Flop |
| 3 | Blackmail | Abhinay Deo | 06-Apr-18 | Flop |
| 4 | Qarib Qarib Singlle | Tanuja Chandra | 10-Nov-17 | Flop |
| 5 | Hindi Medium | Saket Chaudhary | 19-May-17 | Super Hit |
| 6 | Madaari | Nishikant Kamat | 22-Jul-16 | Flop |
| 7 | Jazbaa | Sanjay Gupta | 09-Oct-15 | Flop |
| 8 | Talvar | Meghna Gulzar | 02-Oct-15 | Semi Hit |
| 9 | Piku – Motion Se Hi Emotion | Shoojit Sircar | 08-May-15 | Hit |
| 10 | Haider | Vishal Bhardwaj | 02-Oct-14 | Average |
| 11 | The Xpose | Anant Mahadevan | 16-May-14 | Flop |
| 12 | Gunday | Ali Abbas Zafar | 14-Feb-14 | Hit |
| 13 | The Lunchbox | Ritesh Batra | 20-Sep-13 | Average |
| 14 | D Day | Nikkhil Advani | 19-Jul-13 | Flop |
| 15 | Saheb Biwi Aur Gangster Returns | Tigmanshu Dhulia | 08-Mar-13 | Below Average |
| 16 | Paan Singh Tomar | Tigmanshu Dhulia | 02-Mar-12 | Semi Hit |
| 17 | Chillar Party | Nitesh Tiwari, Vikas Bahl | 08-Jul-11 | Flop |
| 18 | Thank You | Anees Bazmee | 08-Apr-11 | Flop |
| 19 | 7 Khoon Maaf | Vishal Bhardwaj | 18-Feb-11 | Flop |
| 20 | Yeh Saali Zindagi | Sudhir Mishra | 04-Feb-11 | Below Average |
| 21 | Hisss | Jennifer Lynch | 22-Oct-10 | Disaster |
| 22 | Knock Out | Mani Shankar | 15-Oct-10 | Disaster |
| 23 | Right Yaa Wrong | Neeraj Pathak | 12-Mar-10 | Disaster |
| 24 | Acid Factory | Suparn Verma | 09-Oct-09 | Disaster |
| 25 | New York | Kabir Khan | 26-Jun-09 | Hit |
| 26 | Billu | Priyadarshan | 13-Feb-09 | Flop |
| 27 | Dil Kabaddi | Anil Sharma | 05-Dec-08 | Flop |
| 28 | Chamku | Kabeer Kaushik | 29-Aug-08 | Disaster |
| 29 | Mumbai Meri Jaan | Nishikant Kamat | 22-Aug-08 | Flop |
| 30 | Krazzy 4 | Jaideep Sen | 11-Apr-08 | Average |
| 31 | Sunday | Rohit Shetty | 25-Jan-08 | Flop |
| 32 | Tulsi | Ajay Kumar | 18-Jan-08 | Disaster |
| 33 | Aaja Nachle | Anil Mehta | 30-Nov-07 | Flop |
| 34 | Apna Asmaan | Kaushik Roy | 07-Sep-07 | Disaster |
| 35 | Life In A Metro | Anurag Basu | 11-May-07 | Semi Hit |
| 36 | Deadline – Sirf 24 Ghante | Tanveer Khan | 10-Nov-06 | Disaster |
| 37 | Yun Hota Toh Kya Hota | Naseeruddin Shah | 21-Jul-06 | Disaster |
| 38 | The Killer | Hasnain Hyderabadwala | 21-Jul-06 | Disaster |
| 39 | Mr. 100% – The Real Player | Rakesh Sarang | 10-Mar-06 | Disaster |
| 40 | The Film | Junaid Memon | 25-Nov-05 | Disaster |
| 41 | Chocolate | Vivek Agnihotri | 23-Sep-05 | Flop |
| 42 | 7 1/2 Phere | Ishaan Trivedi | 29-Jul-05 | Disaster |
| 43 | Chehraa | Saurabh Shukla | 18-Feb-05 | Disaster |
| 44 | Rog | Himanshu Brahmbhatt | 07-Jan-05 | Disaster |
| 45 | Aan – Men at Work | Madhur Bhandarkar | 04-Jun-04 | Disaster |
| 46 | Charas – A Joint Effort | Tigmanshu Dhulia | 07-May-04 | Disaster |
| 47 | Maqbool | Vishal Bhardwaj | 30-Jan-04 | Disaster |
| 48 | Footpath | Vikram Bhatt | 15-Aug-03 | Flop |
| 49 | Supari | Padam Kumar | 20-Jun-03 | Disaster |
| 50 | Haasil | Tigmanshu Dhulia | 16-May-03 | Disaster |
| 51 | Dhund – The Fog | Shyam Ramsay | 21-Feb-03 | Disaster |
| 52 | Pratha | Basu Chatterjee | 29-Nov-02 | Disaster |
| 53 | Gunaah | Amol Shetge | 20-Sep-02 | Flop |
| 54 | Kasoor | Vikram Bhatt | 02-Feb-01 | Semi Hit |
| 55 | Ghaath | Akashdeep | 08-Dec-00 | Disaster |
| 56 | Bada Din | Anjan Dutt | 23-Jan-98 | Disaster |
| 57 | Vaade Iraade | Kalpana Bhardwaj | 02-Dec-94 | Disaster |
| 58 | Karamati Coat | Ajay Kartik | 22-Jul-94 | Disaster |