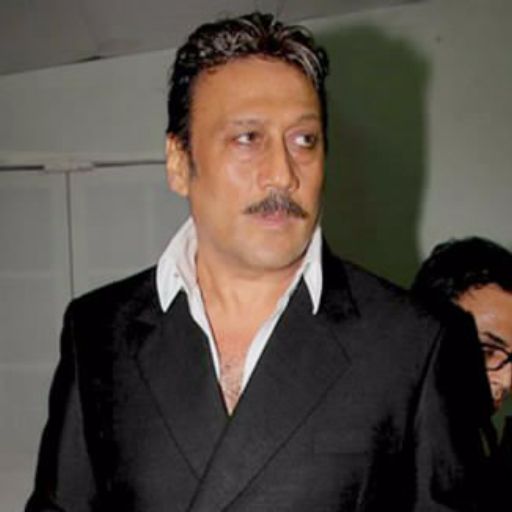 Check out Hit or Flop, blockbuster Jackie Shroff movies: Jackie Shroff is a well-known Indian film actor who has predominantly worked in the Bollywood and Tollywood industries. He was born on February 1, 1957, in Mumbai, India. Jackie Shroff's real name is Jaikishan Kakubhai Shroff. Jackie Shroff started his acting career in 1982 with the Bollywood film "Swami Dada." His next film, "Hero" (1983), directed by Subhash Ghai, established him as a leading actor in Bollywood. The film was a huge commercial success, and Jackie Shroff's performance was highly appreciated by the audience.
In the Tollywood industry, Jackie Shroff made his debut in the film "Peddannayya" in 1997. The film was directed by Sarath and produced by Ramoji Rao. Jackie Shroff played a negative role in the film, and his performance was widely appreciated. He then went on to act in several Tollywood films like "Bharateeyudu" (1996), "Rajakumarudu" (1999), "Adhipathi" (2001), and "Asthram" (2006).
Jackie Shroff's journey in the cinema industry has been a long and successful one. He has acted in over 220 films in a career spanning over four decades. He has won several awards for his performances, including the Filmfare Award for Best Actor in 1989 for the film "Parinda." He has also received the Padma Shri award, the fourth-highest civilian award in India, for his contribution to the Indian film industry.
Jackie Shroff Biography
| Name | Jackie Shroff |
| --- | --- |
| Birthdate | February 1, 1957 |
| Birthplace | Mumbai, India |
| Real Name | Jaikishen Kakubhai Shroff |
| Occupation | Actor |
| Debut Film | Swami Dada (1982) |
| Famous Films | Hero (1983), Parinda (1989), Bharateeyudu (1996) |
| Awards | Filmfare Award for Best Actor for Parinda (1989), Padma Shri Award (2001) |
| Spouse | Ayesha Dutt |
| Children | Tiger Shroff and Krishna Shroff |
| Other Notable Films | Karma (1986), Ram Lakhan (1989), Gardish (1993), 1942: A Love Story (1994), Rangeela (1995), Border (1997), Devdas (2002), Dhoom 3 (2013) |
List of Jackie Shroff Hits And Flops Movies
| S.No | Movie Name | Director | Verdict | Release Date |
| --- | --- | --- | --- | --- |
| 1 | Sangeet | K. Vishwanath | Disaster | 1992 |
| 2 | Shatranj | Aziz Sejawal | Flop | 1993 |
| 3 | Milan | Mahesh Bhatt | Disaster | 1994 |
| 4 | Chauraha | Sadaqat Husain | Flop | 1994 |
| 5 | 1942 – A Love Story | Vidhu Vinod Chopra | Flop | 1994 |
| 6 | Stunttman | Deepak Balraj Vij | Flop | 1994 |
| 7 | God And Gun | Esmayeel Shroff | Flop | 1995 |
| 8 | Rangeela | Ram Gopal Varma | Blockbuster | 1995 |
| 9 | Ram Shastra | Sanjay Gupta | Flop | 1995 |
| 10 | Trimurti | Mukul Anand | Flop | 1995 |
| 11 | Dushmani | Bunty Soorma | Flop | 1996 |
| 12 | Bandish | Prakash Jha | Flop | 1996 |
| 13 | Agni Sakshi | Partho Ghosh | Blockbuster | 1996 |
| 14 | Return Of Jewel Thief | Ashok Tyagi | Flop | 1996 |
| 15 | Aar Ya Paar | Ketan Mehta | Disaster | 1997 |
| 16 | Border | J.P. Dutta | All Time Blockbuster | 1997 |
| 17 | Vishwa Vidhaata | Farogh Siddique | Disaster | 1997 |
| 18 | Shapath | Rajiv Babbar | Semi Hit | 1997 |
| 19 | Badmaash | Goutam Pawar | Flop | 1998 |
| 20 | Hafta Vasuli | Deepak Balraj Vij | Disaster | 1998 |
| 21 | 2001 – Do Hazaar Ek | Raj N. Sippy | Flop | 1998 |
| 22 | Ustadon Ke Ustad | T.L.V. Prasad | Flop | 1998 |
| 23 | Yugpurush | Partho Ghosh | Disaster | 1998 |
| 24 | Kabhi Na Kabhi | Priyadarshan | Disaster | 1998 |
| 25 | Yamraaj | Rajiv Babbar | Flop | 1998 |
| 26 | Bandhan | K. Muralimohana Rao | Hit | 1998 |
| 27 | Laawaris | Shrikant Sharma | Flop | 1999 |
| 28 | Aaag Hi Aag | T.L.V. Prasad | Disaster | 1999 |
| 29 | Kartoos | Mahesh Bhatt | Flop | 1999 |
| 30 | Phool Aur Aag | T.L.V. Prasad | Disaster | 1999 |
| 31 | Ganga Ki Kasam | T L V Prasad | Flop | 1999 |
| 32 | Hote Hote Pyaar Ho Gaya | Firoz Irani | Disaster | 1999 |
| 33 | Gang | Mazhar Khan | Disaster | 2000 |
| 34 | Jung | Sanjay Gupta | Flop | 2000 |
| 35 | Refugee | J.P. Dutta | Average | 2000 |
| 36 | Mission Kashmir | Vidhu Vinod Chopra | Average | 2000 |
| 37 | Kahin Pyaar Na Ho Jaaye | K. Muralimohana Rao | Flop | 2000 |
| 38 | Farz | Raj Kanwar | Below Average | 2001 |
| 39 | Grahan | Shashilal K. Nair | Disaster | 2001 |
| 40 | Hadh | Thampi Kannanthanam | Disaster | 2001 |
| 41 | One 2 Ka 4 | Shashilal K. Nair | Disaster | 2001 |
| 42 | Censor | Dev Anand | Disaster | 2001 |
| 43 | Bas Itna Sa Khwaab Hai… | Goldie Behl | Disaster | 2001 |
| 44 | Yaadein | Subhash Ghai | Flop | 2001 |
| 45 | Lajja | Rajkumar Santoshi | Flop | 2001 |
| 46 | Pitaah | Mahesh Manjrekar | Flop | 2002 |
| 47 | Kya Yehi Pyaar Hai | K. Muralimohana Rao | Average | 2002 |
| 48 | Devdas | Sanjay Leela Bhansali | Hit | 2002 |
| 49 | Agni Varsha | Arjun Sajnani | Disaster | 2002 |
| 50 | Mulaqaat | K. Ravi Shankar | Disaster | 2002 |
| 51 | Baaz – A Bird in Danger | Tinnu Verma | Disaster | 2003 |
| 52 | Ek Aur Ek Gyarah | David Dhawan | Below Average | 2003 |
| 53 | Talaashi | Sandeep C. Vora | Disaster | 2003 |
| 54 | 3 Deewarein | Nagesh K | Disaster | 2003 |
| 55 | Boom | Kaizad Gustad | Flop | 2003 |
| 56 | Samay – When Time Strikes | Robby Grewal | Disaster | 2003 |
| 57 | Aan – Men at Work | Madhur Bhandarkar | Disaster | 2004 |
| 58 | Dobara | Shashi Ranjan | Disaster | 2004 |
| 59 | Hulchul | Priyadarshan | Hit | 2004 |
| 60 | Kyon Ki | Priyadarshan | Flop | 2005 |
| 61 | Vidyaarthi | Rajendra Shiv | Disaster | 2006 |
| 62 | We R Friends | Manish Srivastav | Disaster | 2006 |
| 63 | Naksha | Sachin Bajaj | Disaster | 2006 |
| 64 | Mera Dil Leke Dekkho | Rohit Kaushik | Disaster | 2006 |
| 65 | Bhoot Unkle | Mukesh Saigal | Disaster | 2006 |
| 66 | Apna Sapna Money Money | Sangeeth Sivan | Semi Hit | 2006 |
| 67 | Bhagam Bhag | Priyadarshan | Hit | 2006 |
| 68 | Eklavya – The Royal Guard | Vidhu Vinod Chopra | Flop | 2007 |
| 69 | Aur Pappu Pass Ho Gaya | Shantilal Soni | Disaster | 2007 |
| 70 | Fool N Final | Ahmed Khan | Flop | 2007 |
| 71 | Hum Sey Hai Jahaan | Mashhoor Amrohi | Disaster | 2008 |
| 72 | Thodi Life Thoda Magic | Anand L. Rai | Disaster | 2008 |
| 73 | Mukhbiir | Mani Shankar | Disaster | 2008 |
| 74 | Hari Puttar – A Comedy Of Terrors | Rajesh Bajaj | Disaster | 2008 |
| 75 | Raaz – The Mystery Continues | Mohit Suri | Semi Hit | 2009 |
| 76 | Ek – The Power Of One | Sangeeth Sivan | Disaster | 2009 |
| 77 | Anubhav | Rajiv Nath | Disaster | 2009 |
| 78 | Kitkit + Cricket = Kirkit | Shailendra Singh | Disaster | 2009 |
| 79 | Kisaan | Puneet Sira | Disaster | 2009 |
| 80 | Veer | Anil Sharma | Below Average | 2010 |
| 81 | Ek Second… Jo Zindagi Badal De? | Partho Ghosh | Disaster | 2010 |
| 82 | Musaa – The Most Wanted | Himanshu Bhatt | Disaster | 2010 |
| 83 | Maalik Ek | Deepak Balraj Vij | Disaster | 2010 |
| 84 | Bhoot And Friends | Kittu Saluja | Disaster | 2010 |
| 85 | Shraddha – In The Name Of God | Krishna Mishra | Disaster | 2011 |
| 86 | Tum Hi To Ho | Sanjay Goel | Disaster | 2011 |
| 87 | Hum Do Anjaane | Milind Swamy | Disaster | 2011 |
| 88 | Bhindi Bazaar Inc | Ankush Bhatt | Disaster | 2011 |
| 89 | Mummy Punjabi | Pammi Somal | Disaster | 2011 |
| 90 | Chargesheet | Dev Anand | Disaster | 2011 |
| 91 | Married To America | Dilip Shankar | Disaster | 2012 |
| 92 | Life Ki Toh Lag Gayi | Rakesh Mehta | Disaster | 2012 |
| 93 | Daal Mein Kuch Kaala Hai! | Anand Balraj | Disaster | 2012 |
| 94 | Aurangzeb | Atul Sabharwal | Flop | 2013 |
| 95 | Dhoom 3 | Vijay Krishna Acharya | All Time Blockbuster | 2013 |
| 96 | Gang Of Ghosts | Satish Kaushik | Disaster | 2014 |
| 97 | Kahin Hai Mera Pyar | Mahesh Vaijnath Doijode | Disaster | 2014 |
| 98 | Happy New Year | Farah Khan | Super Hit | 2014 |
| 99 | Dirty Politics | K.C. Bokadia | Flop | 2015 |
| 100 | Dilliwali Zaalim Girlfriend | Japinder Kaur Baweja | Disaster | 2015 |
| 101 | Hum Baja Bajaa Denge | Chandra Barot | Disaster | 2015 |
| 102 | Brothers | Karan Malhotra | Flop | 2015 |
| 103 | Chehere – A Modern Day Classic | Rohit Kaushik | Disaster | 2015 |
| 104 | Jazbaa | Sanjay Gupta | Flop | 2015 |
| 105 | Housefull 3 | Sajid-Farhad | Hit | 2016 |
| 106 | Sarkar 3 | Ram Gopal Varma | Disaster | 2017 |
| 107 | Paltan | J.P. Dutta | Disaster | 2018 |
| 108 | Romeo Akbar Walter | Robby Grewal | Flop | 2019 |
| 109 | Bharat | Ali Abbas Zafar | Semi Hit | 2019 |
| 110 | Saaho | Sujeeth | Hit | 2019 |
| 111 | Prassthanam | Deva Katta | Disaster | 2019 |
| 112 | Baaghi 3 | Ahmed Khan | Yet To Update! | 2020 |