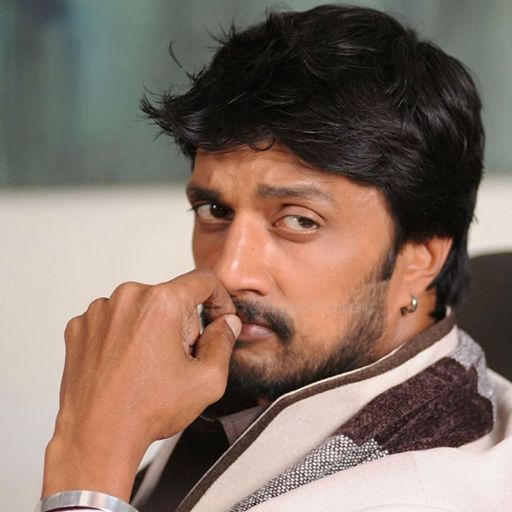 Check out Hit or Flop, blockbuster Kiccha Sudeep movies: Kiccha Sudeep is a well-known name in the South Indian film industry, particularly in the Kannada film industry. He is an accomplished actor, director, producer, and television host who has made a significant impact in the film industry. Sudeep was born on September 2, 1973, in Shimoga, Karnataka, India. He completed his studies in Industrial and Production Engineering at the Dayananda Sagar College of Engineering in Bangalore.
Sudeep's first film was "Thayavva," a Kannada movie released in 1997. His breakthrough role was in the 2001 movie "Huchcha," which became a massive commercial success and established Sudeep as a leading actor in the Kannada film industry. Since then, Sudeep has acted in numerous blockbuster movies such as "Sparsha," "Kempe Gowda," "Eega," and "Kotigobba 2." He has won several awards for his performances, including the Karnataka State Film Award for Best Actor for his role in "Kempe Gowda" and the Filmfare Award for Best Actor for his role in "Manikya."
Aside from his acting career, Sudeep has also directed and produced films. He made his directorial debut with the movie "My Autograph" in 2006 and went on to produce several successful films under his production banner, Kiccha Creations.
In addition to his film work, Sudeep has also hosted several popular television shows such as "Bigg Boss Kannada" and "Pyate Hudgir Halli Lifeu."
Kiccha Sudeep Biography
Full Name
Kiccha Sudeep
Date of Birth
September 2, 1973
Place of Birth
Shimoga, Karnataka, India
Education
Degree in Industrial and Production Engineering from Dayananda
Sagar College of Engineering, Bangalore
First Film
Thayavva (Kannada, 1997)
Breakthrough Film
Huchcha (Kannada, 2001)
Major Awards
Karnataka State Film Award for Best Actor for Kempe Gowda (2011),
Filmfare Award for Best Actor for Manikya (2014)
Other Notable Films
Sparsha (Kannada, 2000), Eega (Telugu, 2012), Baahubali: The Beginning (Telugu, 2015), Pailwaan (Kannada, 2019)
Directorial Debut
My Autograph (Kannada, 2006)
Production Banner
Kiccha Creations
Popular TV Shows Hosted
Bigg Boss Kannada, Pyate Hudgir Halli Lifeu
List of Kiccha Sudeep Hits And Flops Movies
| S.No. | Release Year | Movie Name | Director | Verdict |
| --- | --- | --- | --- | --- |
| 1 | 2022 | Kabzaa | R. Chandru | Average |
| 2 | 2022 | Vikrant Rona | Anup Bhandari | Average |
| 3 | 2021 | Kotigobba 3 | Shiva Karthik | Semi Hit |
| 4 | 2019 | Dabangg 3 | Prabhu Deva | Semi Hit |
| 5 | 2019 | Sye Raa Narasimha Reddy (Telugu) | Surender Reddy | Hit |
| 6 | 2019 | Pailwaan | S. Krishna | Hit |
| 7 | 2018 | The Villain | Prem | Average |
| 8 | 2018 | Ambi Ning Vayassaytho | Gurudatha Ganiga | Super Hit |
| 9 | 2017 | Hebbuli | S. Krishna | Super Hit |
| 10 | 2016 | Mukunda Murari | Nanda Kishore | Average |
| 11 | 2016 | Kotigobba 2 | K. S. Ravikumar | Average |
| 12 | 2015 | Puli | Chimbu Deven | Flop |
| 13 | 2015 | Baahubali: The Beginning | S. S. Rajamouli | Blockbuster |
| 14 | 2015 | Ranna | Nanda Kishore | Super Hit |
| 15 | 2014 | Maanikya | Sudeep | Hit |
| 16 | 2013 | Bachchan | Shashank | Hit |
| 17 | 2013 | Varadhanayaka | Ayyappa P. Sharma | Average |
| 18 | 2012 | Naan Ee | S. S. Rajamouli | Super Hit |
| 19 | 2012 | Eega | S. S. Rajamouli | Super Hit |
| 20 | 2011 | Vishnuvardhana | P. Kumar | Super Hit |
| 21 | 2011 | Kempe Gowda | Sudeep | Hit |
| 22 | 2010 | Rakta Charitra 2 | Ram Gopal Varma | Disaster |
| 23 | 2010 | Veera Parampare | S. Narayan | Hit |
| 24 | 2010 | Rakta Charitra 1 | Ram Gopal Varma | Flop |
| 25 | 2010 | Kiccha Huccha | Chi. Guru Dutt | Flop |
| 26 | 2010 | Phoonk 2 | Milind Gadagkar | Flop |
| 27 | 2010 | Mr. Theertha | Sadhu Kokila | Flop |
| 28 | 2010 | Just Maath Maathalli | Sudeep | Average |
| 29 | 2010 | Rann | Ram Gopal Varma | Disaster |
| 30 | 2009 | Veera Madakari | Sudeep | Blockbuster |
| 31 | 2008 | Mast Maja Maadi | Ananth Raju | Average |
| 32 | 2008 | Phoonk | Ram Gopal Varma | Hit |
| 33 | 2008 | Kaamannana Makkalu | Guruprasad | Semi Hit |
| 34 | 2008 | Mussanjemaatu | Mahesh | Hit |
| 35 | 2008 | Gooli | P. N. Satya | Blockbuster |
| 36 | 2007 | No 73, Shanthi Nivasa | S. V. Rajendra Singh Babu | Flop |
| 37 | 2006 | Hubli | Abhijith | Average |
| 38 | 2006 | Thirupathi | Shivamani | Average |
| 39 | 2006 | My Autograph | Sudeep | Blockbuster |
| 40 | 2005 | Nammanna | Kavitha Lankesh | Flop |
| 41 | 2005 | Sye | S. S. Rajamouli | Flop |
| 42 | 2005 | Kashi from Village | Suresh Heblikar | Flop |
| 43 | 2005 | Maharaja | Om Prakash Rao | Average |
| 44 | 2004 | Nalla | Kavitha Lankesh | Average |
| 45 | 2004 | Ranga (S.S.L.C) | Yogaraj Bhat | Hit |
| 46 | 2003 | Swathi Muthu | S. Mahendar | Average |
| 47 | 2003 | Partha | R. Raghuraj | Flop |
| 48 | 2003 | Kiccha | Chi Guru Dutt | Super Hit |
| 49 | 2002 | Nandhi | D. Rajendra Babu | Flop |
| 50 | 2002 | Dhumm | M. S. Ramesh | Average |
| 51 | 2002 | Chandu | Naganna | Semi Hit |
| 52 | 2001 | Vaalee | S. Mahendar | Hit |
| 53 | 2001 | Huchcha | Om Prakash Rao | Blockbuster |
| 54 | 2000 | Sparsha | Sunil Kumar Desai | Average |
| 55 | 1999 | Prathyartha | Ravi Kishore | Average |
| 56 | 1997 | Thayavva | S. Narayan | Flop |