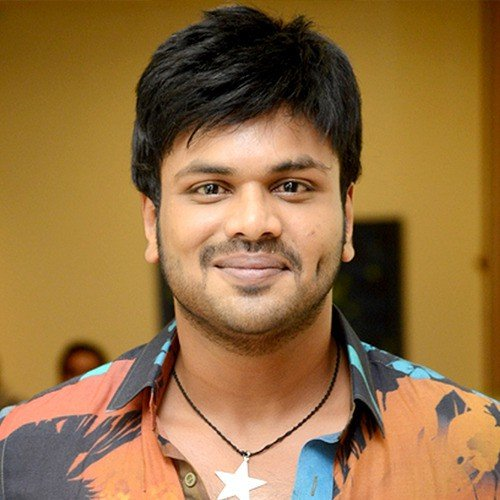 Check out Hit or Flop, blockbuster Manchu Manoj movies: Manchu Manoj Kumar is an Indian actor who predominantly works in Telugu cinema. He was born on May 20, 1983, in Chennai, Tamil Nadu, India. Manoj is the youngest son of the well-known Telugu actor Mohan Babu and his wife Nirmala Devi.
Manoj made his acting debut with the Telugu film "Donga Dongadi" in 2004, directed by Subramaniam Siva. The movie was a hit and Manoj received critical acclaim for his performance. He then appeared in several films such as "Sri" (2005), "Radha Gopalam" (2005), and "Yeh Mantram Vesave" (2005).
However, it was his role in the 2006 film "Veedu Theda" that brought him commercial success. The film was a hit and Manoj's performance as the lead actor was highly appreciated by critics and audiences alike. He then went on to act in successful films like "Bindaas" (2010), "Mr. Nookayya" (2012), and "Potugadu" (2013).
Manoj is also known for his philanthropic work. He founded the HOPE foundation, a non-profit organization that works towards the welfare of underprivileged children. He is also an advocate for animal rights and supports several animal welfare organizations. In 2020, Manoj announced that he was taking a break from acting to focus on his family and other business ventures. However, he has not ruled out a return to acting in the future.
Overall, Manoj's journey in the cinema industry has been marked by his versatility as an actor and his commitment to social causes. He has proven himself to be a talented actor and a responsible citizen, earning him a dedicated fan base and respect in the industry.
Manchu Manoj biography
| Full Name | Manchu Manoj Kumar |
| --- | --- |
| Date of Birth | May 20, 1983 |
| Birthplace | Chennai, Tamil Nadu, India |
| Occupation | Actor, producer, singer |
| Debut Film | "Donga Dongadi" (2004) |
| Years Active | 2004 – present |
| Known For | "Bindaas," "Potugadu," "Current Theega," "Uu Kodathara Ulikki Padathara" |
| Awards | Nandi Special Jury Award for "Oo Kodathara Ulikki Padathara" (2012) |
List of Manchu Manoj Hits and Flops Movies
| Sl. No. | Movie Name | Director | Released Year | Verdict |
| --- | --- | --- | --- | --- |
| 1 | Major Chandrakanth | K. Raghavendra Rao | 1993 | Blockbuster |
| 2 | Adavilo Anna | Muthyala Subbaiah | 1997 | Hit |
| 3 | Khaidhigaru | Suresh Varma | 1998 | Hit |
| 4 | Donga Dongadi | Subramanyam Siva | 2004 | Average |
| 5 | Political Rowdy | Adi Narayana | 2005 | Hit |
| 6 | Sri | Dasarath | 2005 | Flop |
| 7 | Raju Bhai | Suriya Kiran | 2007 | Average |
| 8 | Nenu Meeku Telusa…? | Ajay Sastry | 2008 | Flop |
| 9 | Prayanam | Chandra Sekhar Yeleti | 2009 | Average |
| 10 | Bindaas | Veeru Potla | 2010 | Hit |
| 11 | Vedam | Krish | 2010 | Hit |
| 12 | Jhummandi Naadam | K. Raghavendra Rao | 2010 | Flop |
| 13 | Mr. Nookayya | Ani Kanneganti | 2012 | Flop |
| 14 | Uu Kodathara? Ulikki Padathara? | Sekhar Raja | 2012 | Flop |
| 15 | Potugadu | Pawan Wadeyar | 2013 | Hit |
| 16 | Pandavulu Pandavulu Thummeda | Sriwass | 2014 | Below Average |
| 17 | Current Theega | G. Nageswara Reddy | 2014 | Flop |
| 18 | Dongaata | Vamsi Krishna | 2015 | Hit |
| 19 | Superstar Kidnap | Sushanth Reddy | 2015 | Flop |
| 20 | Shourya | K. Dasaradh | 2016 | Disaster |
| 21 | Attack | Ram Gopal Varma | 2016 | Flop |
| 22 | Gunturodu | S. K. Satya | 2017 | Disaster |
| 23 | Okkadu Migiladu | Ajay Andrews | 2017 | Average |
| 24 | Idi Naa Love Story | Ramesh Gopi | 2018 | Flop |
| 25 | Operation 2019 | Karanam Babji | 2018 | Flop |
| 26 | Aham Brahmasmi | Srikanth N. Reddy | Not Released | Not Declared |