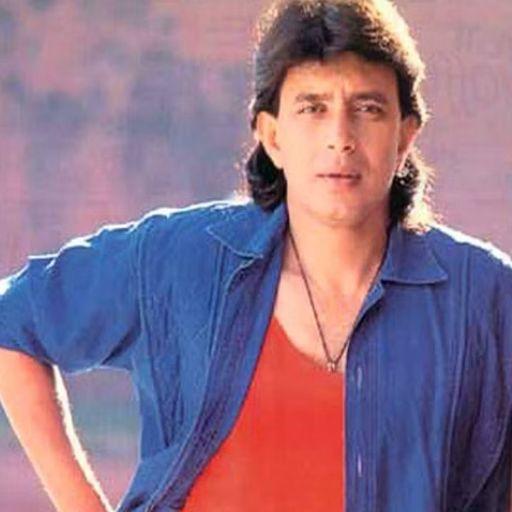 Check out Hit or Flop, blockbuster Mithun Chakraborty movies: Mithun Chakraborty is a veteran Bollywood actor who has made a significant contribution to Indian cinema over the years. He was born on June 16, 1950, in Kolkata, West Bengal, India. He began his career in the film industry with the art-house drama Mrigayaa in 1976, directed by Mrinal Sen, which earned him a National Film Award for Best Actor.
He became one of the most prominent actors in the industry. Some of his most notable films from the 80s include Disco Dancer (1982), Boxer (1984), and Dance Dance (1987), among many others. His signature style, dance moves, and dialogue delivery have become iconic over the years.
In the 1990s, Mithun continued to star in successful films, including Agneepath (1990), Jallad (1995), and Gunda (1998), which have all become cult classics. He also starred in Bengali films during this period, earning critical acclaim and awards for his performances.
Mithun has also made a successful transition to television, hosting reality shows like Dance India Dance and The Drama Company. He has also appeared in popular TV series, including Shaktimaan, Swabhimaan, and Mahaprabhu.
Over the years, Mithun has won several awards for his work in Indian cinema, including three National Film Awards for Best Actor, two Filmfare Awards, and a Lifetime Achievement Award from the West Bengal government.
Mithun Chakraborty Biography
| Name | Gourang Chakraborty (popularly known as Mithun Chakraborty) |
| --- | --- |
| Date of Birth | June 16, 1950 |
| Place of Birth | Barisal, East Pakistan (now Bangladesh) |
| Nationality | Indian |
| Profession | Actor, Producer, Television Personality, Entrepreneur, Philanthropist |
| Debut Film | Mrigayaa (1976) |
| Awards | 3 National Film Awards, 2 Filmfare Awards, West Bengal Government's Lifetime Achievement Award |
| Spouse | Yogeeta Bali (m. 1979) |
| Children | Mahaakshay Chakraborty (son), Dishani Chakraborty (daughter) |
List of Mithun Chakraborty Hits And Flops Movies
| S.No | Movie Name | Director | Verdict | Release Date |
| --- | --- | --- | --- | --- |
| 1 | Tadipaar | Mahesh Bhatt | Flop | 1993 |
| 2 | Shatranj | Aziz Sejawal | Flop | 1993 |
| 3 | Paramaatma | Bapu | Disaster | 1994 |
| 4 | Cheetah | Harmesh Malhotra | Semi Hit | 1994 |
| 5 | Janta Ki Adalat | T.L.V. Prasad | Flop | 1994 |
| 6 | Naaraaz | Mahesh Bhatt | Flop | 1994 |
| 7 | Kranti Kshetra | Rajeev Kumar | Flop | 1994 |
| 8 | Yaar Gaddar | Parvesh Mehra | Flop | 1994 |
| 9 | Teesra Kaun? | Partho Ghosh | Flop | 1994 |
| 10 | Ab Insaf Hoga | Harish Shah | Disaster | 1995 |
| 11 | Gunehgar | Vikram Bhatt | Flop | 1995 |
| 12 | Nishana | Raj N. Sippy | Flop | 1995 |
| 13 | The Don | Farogh Siddique | Flop | 1995 |
| 14 | Zakhmi Sipahi | T.L.V. Prasad | Flop | 1995 |
| 15 | Ravan Raaj | T.Rama Rao | Hit | 1995 |
| 16 | Ahankaar | Ashim Samanta | Flop | 1995 |
| 17 | Jallaad | T.L.V. Prasad | Semi Hit | 1995 |
| 18 | Diya Aur Toofan | K.C. Bokadia | Flop | 1995 |
| 19 | Jurmana | T.L.V. Prasad | Flop | 1996 |
| 20 | Nirbhay | Vinod Dewan | Flop | 1996 |
| 21 | Apne Dam Par | Pravin Bhatt | Flop | 1996 |
| 22 | Jung | T.Rama Rao | Below Average | 1996 |
| 23 | Muqadar | T.L.V. Prasad | Average | 1996 |
| 24 | Bhishma | Jagdish A Sharma | Flop | 1996 |
| 25 | Angaara | Anil Ganguly | Flop | 1996 |
| 26 | Daanveer | T.L.V. Prasad | Flop | 1996 |
| 27 | Rangbaaz | Kanti Shah | Flop | 1996 |
| 28 | Kaalia | T.L.V. Prasad | Flop | 1997 |
| 29 | Suraj | T.L.V. Prasad | Flop | 1997 |
| 30 | Jeevan Yudh | Partho Ghosh | Flop | 1997 |
| 31 | Daadagiri | Ravi Dewan | Flop | 1997 |
| 32 | Jodidar | T.L.V. Prasad | Flop | 1997 |
| 33 | Loha | Kanti Shah | Below Average | 1997 |
| 34 | Shapath | Rajiv Babbar | Semi Hit | 1997 |
| 35 | Sher-E-Hindustan | T.L.V. Prasad | Average | 1998 |
| 36 | Saazish | Sudhir R Nair | Flop | 1998 |
| 37 | Military Raaj | Sanjay Sharma | Flop | 1998 |
| 38 | Chandaal | T.L.V. Prasad | Semi Hit | 1998 |
| 39 | Ustadon Ke Ustad | T.L.V. Prasad | Flop | 1998 |
| 40 | Gudia | Gautam Verma | Disaster | 1998 |
| 41 | Hitler | T L V Prasad | Flop | 1998 |
| 42 | Mard | Ganpati Bohra | Flop | 1998 |
| 43 | Hatyara | T L V Prasad | Flop | 1998 |
| 44 | Do Numri | T L V Prasad | Flop | 1998 |
| 45 | Yamraaj | Rajiv Babbar | Flop | 1998 |
| 46 | Gunda | Kanti Shah | Flop | 1998 |
| 47 | Devta | Jagdish A Sharma | Flop | 02-Oct-98 |
| 48 | Mafia Raaj | Yeshwantt | Disaster | 11-Dec-98 |
| 49 | Himmatwala | Sajid Khan | Disaster | 25-Dec-98 |
| 50 | Sikandar Sadak Ka | T L V Prasad | Disaster | 01-Jan-99 |
| 51 | Shera | T L V Prasad | Flop | 05-Feb-99 |
| 52 | Aaag Hi Aag | T L V Prasad | Disaster | 12-Mar-99 |
| 53 | Kahani Kismet Ki | Farogh Siddique | Disaster | 26-Mar-99 |
| 54 | Phool Aur Aag | T L V Prasad | Disaster | 14-May-99 |
| 55 | Ganga Ki Kasam | T.L.V. Prasad | Flop | 1999 |
| 56 | Benaam | T.L.V. Prasad | Flop | 1999 |
| 57 | Dada | T.L.V. Prasad | Flop | 1999 |
| 58 | Aaya Toofan | Deepak Balraj Vij | Flop | 1999 |
| 59 | Sanyasi Mera Naam | Imran Khalid | Flop | 1999 |
| 60 | Heeralal Pannalal | Kawal Sharma | Disaster | 1999 |
| 61 | Maa Kasam | Ashok Gaikwad | Flop | 1999 |
| 62 | Sautela | T. Rama Rao | Flop | 1999 |
| 63 | Tabaahi – The Destroyer | Gopi Sapru | Flop | 1999 |
| 64 | Agni Putra | Sandesh Kohli | Disaster | 2000 |
| 65 | Sultaan | T. L. V. Prasad | Flop | 2000 |
| 66 | Sabse Bada Beimaan | Imran Khalid | Disaster | 2000 |
| 67 | Justice Chowdhary | Manish R. Khandelwal | Disaster | 2000 |
| 68 | Kaali Topi Laal Rumaal | B. Vijay Reddy | Disaster | 2000 |
| 69 | Aaj Ka Ravan | Imran Khalid | Disaster | 2000 |
| 70 | Jwalamukhi | Jagdish A. Sharma | Disaster | 2000 |
| 71 | Billa No.786 | Imran Khalid | Flop | 2000 |
| 72 | Bhairav | T. L. V. Prasad | Disaster | 2001 |
| 73 | Baghaawat… Ek Jung | Deepak Balraj Vij | Disaster | 2001 |
| 74 | Zahreela | Raj N. Sippy | Disaster | 2001 |
| 75 | Khatron Ke Khiladi | T. L. V. Prasad | Disaster | 2001 |
| 76 | Bengal Tiger | Adarsh Jain | Disaster | 2001 |
| 77 | Meri Pyaari Bahania Banegi Dulhania | Jayant Gilatar | Disaster | 2001 |
| 78 | Arjun Devaa | Imran Khalid | Disaster | 2001 |
| 79 | Meri Adalat | Hamid Ali | Disaster | 2001 |
| 80 | Qaidi | Jay Prakash | Disaster | 2002 |
| 81 | Sabse Badhkar Hum | K. Ravi Shanker | Disaster | 2002 |
| 82 | Marshal | Manish R. Khandelwal | Disaster | 2002 |
| 83 | Gautam Govinda | Gautam Verma | Disaster | 2002 |
| 84 | Chaalbaaz | B.Subhash | Disaster | 2003 |
| 85 | Elaan | Vikram Bhatt | Disaster | 2005 |
| 86 | Qatal-E-Aam | Sanjay Gupta | Disaster | 2005 |
| 87 | Classic Dance Of Love | Babbar Subhash | Disaster | 2005 |
| 88 | Lucky – No Time for Love | Radhika Rao | Below Average | 2005 |
| 89 | Chingaari | Kalpana Lajmi | Disaster | 2006 |
| 90 | Sun Zarra….. | Rohit Nayyar | Disaster | 2006 |
| 91 | Insaaf Ki Jung | Prakash Kapoor | Disaster | 2006 |
| 92 | Dil Diya Hai | Aditya Datt | Disaster | 2006 |
| 93 | Guru | Mani Ratnam | Hit | 2007 |
| 94 | My Name is Anthony Gonsalves | E. Niwas | Disaster | 2008 |
| 95 | Don Muthu Swami | Ajit Ahuja | Disaster | 2008 |
| 96 | C Kkompany | Sachin Yardi | Disaster | 2008 |
| 97 | Chandni Chowk To China | Nikhil Advani | Disaster | 2009 |
| 98 | Zor Lagaa Ke… Haiya! | Girish Girija Joshi | Disaster | 2009 |
| 99 | Luck | Soham Shah | Flop | 2009 |
| 100 | Chal Chalein | Ujjwal Singh | Disaster | 2009 |
| 101 | Baabarr | Ashu Trikha | Disaster | 2009 |
| 102 | Veer | Anil Sharma | Below Average | 2010 |
| 103 | Golmaal 3 | Rohit Shetty | Blockbuster | 2010 |
| 104 | Zindagi Tere Naam | Ashu Trikha | Disaster | 2012 |
| 105 | Housefull 2 | Sajid Khan | Super Hit | 2012 |
| 106 | OMG! Oh My God | Umesh Shukla | Super Hit | 2012 |
| 107 | Khiladi 786 | Ashish R. Mohan | Average | 2012 |
| 108 | Enemmy | Ashu Trikha | Disaster | 2013 |
| 109 | Boss | Anthony D'Souza | Flop | 2013 |
| 110 | Kaanchi | Subhash Ghai | Disaster | 2014 |
| 111 | Kick | Sajid Nadiadwala | All Time Blockbuster! | 2014 |
| 112 | Hawaizaada | Vibhu Puri | Disaster | 2015 |
| 113 | Genius | Anil Sharma | Disaster | 2018 |
| 114 | The Tashkent Files | Vivek Agnihotri | Average | 2019 |
| 115 | 12 'O' Clock | Ram Gopal Varma | Disaster | 2021 |