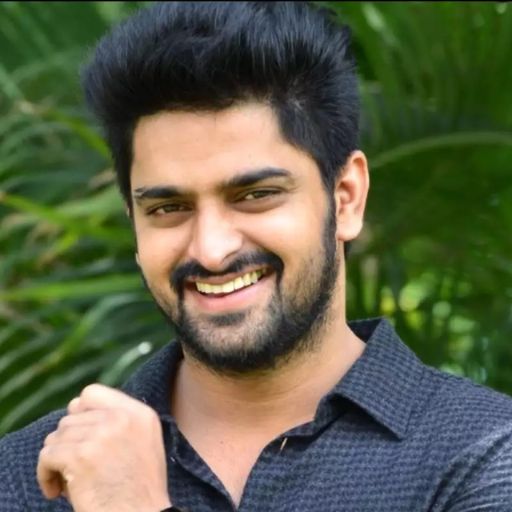 Check out Hit or Flop, blockbuster Naga Shaurya Movies: Naga Shaurya is a young and talented actor in the Telugu film industry. He was born on January 14, 1989, in Eluru, Andhra Pradesh, India. Naga Shaurya made his debut in the Telugu film industry in 2011 with the film " Cricket, Girls and Beer," which was directed by his father Shankar Prasad.
However, his second film, "Oohalu Gusagusalade," brought him recognition and fame in the industry. The film's success opened doors for Naga Shaurya, and he went on to act in several successful films such as "Dikkulu Choodaku Ramayya," "Jyo Achyutananda," "Chalo," and "Aswathama."
Naga Shaurya has played a variety of roles, from romantic leads to action-packed thrillers. He has also produced and written several films, including "Narthanasala" and "Ashwathama." In recent years, Naga Shaurya has been experimenting with his roles and has been focusing on content-driven films that challenge him as an actor. He is also known for his dedication to fitness and has transformed his physique for several roles, including his film "Lakshya." Overall, Naga Shaurya's journey in the Telugu film industry has been inspiring, and he continues to entertain his fans with his performances on the big screen.
Naga Shaurya Biography
| Name | Naga Shaurya |
| --- | --- |
| Date of Birth | January 14, 1989 |
| Place of Birth | Eluru, Andhra Pradesh, India |
| Profession | Actor, Producer, Writer |
| Debut Film | Cricket, Girls and Beer (2011) |
| Popular Films | Dikkulu Choodaku Ramayya, Jyo Achyutananda, Chalo |
List of Naga Shaurya Hits And Flops Movies
| | | | | |
| --- | --- | --- | --- | --- |
| Sl. No. | Movie Name | Director | Released Year | Verdict |
| 1 | cricket girls and beers | Shankar Prasad | 2011 | FLOP |
| 2 | chandamama kathalu | Praveen Sattaru | 2014 | HIT |
| 3 | oohalu gusa gusalade | Srinivas Avasarala | 2014 | HIT |
| 4 | dikkulu choodaku ramayya | Trikoti | 2014 | AVERAGE |
| 5 | lakshmi raave ma intiki | Nandyala Ravi | 2014 | FLOP |
| 6 | jadoogadu | Yogie | 2015 | FLOP |
| 7 | abbayitho ammayi | Ramesh Varma | 2016 | AVERAGE |
| 8 | kalyana vaibhogame | Nandini Reddy | 2016 | HIT |
| 9 | oka manasu | Rama Raju | 2016 | FLOP |
| 10 | jyo achyutananda | Srinivas Avasarala | 2016 | FLOP |
| 11 | nee jathalekha | Lawerence Dasari | 2016 | FLOP |
| 12 | chalo | Venky Kudumula | 2018 | SUPER HIT |
| 13 | kanam | A. L. Vijay | 2018 | FLOP |
| 14 | ammammagarillu | Sundar Surya | 2018 | FLOP |
| 15 | nartanasala | Srinivas Chakravarthi | 2018 | FLOP |
| 16 | oh baby | Nandini Reddy | 2019 | SUPER HIT |
| 17 | aswathama | Ramana Teja | 2020 | FLOP |
| 18 | varudu kavalenu | Lakshmi Sowjanya | 2021 | AVERAGE |
| 19 | lakshya | Dheerendra Santhossh Jagarlapudi | 2021 | FLOP |
| 20 | krishna vinda vihari | Raajakiran | Not Released | Not Declared |
| 21 | police vaari hecharika | Manoj Sankar | Not Released | Not Declared |
| 22 | phalana abbai phalana ammai | Sathish Tripura | Not Released | Not Declared |
| 23 | nari nari naduma murari | Srinivas Chakravarthi | Not Released | Not Declared |