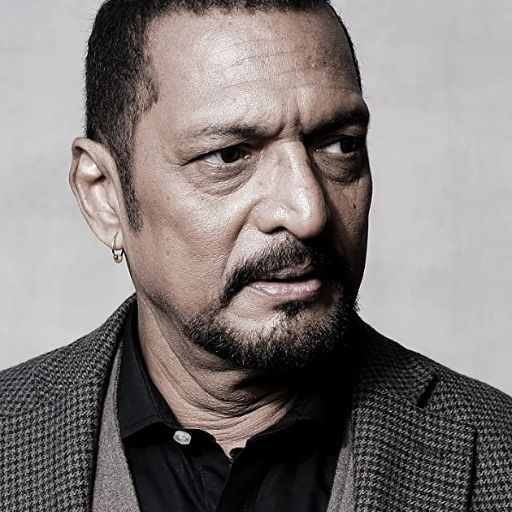 Check out Hit or Flop, blockbuster Nana Patekar movies: Nana Patekar is an Indian film actor and filmmaker who has worked in Hindi and Marathi cinema. He is known for his intense and powerful performances in films.
Nana Patekar made his acting debut in the Marathi film Gaman (1978), directed by Muzaffar Ali. However, he got his first major breakthrough in the Hindi film industry with the film Parinda (1989), directed by Vidhu Vinod Chopra. Since then, Nana Patekar has acted in several notable films including Prahaar (1991), Krantiveer (1994), Agni Sakshi (1996), and Ab Tak Chhappan (2004) among others. He has also directed and produced several Marathi films.
Over the years, Nana Patekar has received numerous awards and accolades for his work in cinema including National Film Awards, Filmfare Awards, and IIFA Awards among others. He continues to be one of the most respected and admired actors in Indian cinema.
Nana Patekar biography
| Full Name | Nana Patekar |
| --- | --- |
| Birth Date | January 1, 1951 |
| Birth Place | Murud-Janjira, Maharashtra, India |
| Occupation | Actor, Filmmaker |
| Debut Film | Gaman (Hindi, 1978) |
| Famous Films | Parinda, Prahaar, Agni Sakshi, Krantiveer, Ab Tak Chhappan |
| Awards | National Film Award, Filmfare Awards, Padma Shri |
| Wife | Neelakanthi Patekar (1978–1991, her death) |
| Children | Malhar Patekar |
List of Nana Patekar Hits and Flops Movies
| S.No | Movie Name | Release Year | Director | Language | Verdict |
| --- | --- | --- | --- | --- | --- |
| 1 | Krantiveer | 22-Jul-94 | Mehul Kumar | Hindi | Blockbuster |
| 2 | Hum Dono | 11-Aug-95 | Amarjeet | Hindi | Average |
| 3 | Agni Sakshi | 29-Mar-96 | Partho Ghosh | Hindi | Blockbuster |
| 4 | Khamoshi | 09-Aug-96 | Sanjay Leela Bhansali | Hindi | Flop |
| 5 | Yeshwant | 07-Feb-97 | Anil Mattoo | Hindi | Semi Hit |
| 6 | Ghulam-E-Musthafa | 31-Oct-97 | Partho Ghosh | Hindi | Semi Hit |
| 7 | Yugpurush | 27-Mar-98 | Partho Ghosh | Hindi | Disaster |
| 8 | Wajood | 11-Dec-98 | N. Chandra | Hindi | Flop |
| 9 | Hu Tu Tu | 22-Jan-99 | Gulzar | Hindi | Flop |
| 10 | Kohram | 13-Aug-99 | Mehul Kumar | Hindi | Flop |
| 11 | Gang | 14-Apr-00 | Mazhar Khan | Hindi | Disaster |
| 12 | Tarkieb | 23-Jun-00 | Eeshwar Nivas | Hindi | Flop |
| 13 | Vadh | 29-Mar-02 | Nana Patekar | Hindi | Disaster |
| 14 | Shakthi – The Power | 20-Sep-02 | Krishna Vamsi | Hindi | Flop |
| 15 | Bhoot | 30-May-03 | Ram Gopal Varma | Hindi | Hit |
| 16 | Darna Mana Hai | 25-Jul-03 | Prawaal Raman | Hindi | Flop |
| 17 | Aanch | 26-Nov-03 | Rajesh Kumar Singh | Hindi | Disaster |
| 18 | Ab Tak Chhappan | 27-Feb-04 | Shimit Amin | Hindi | Semi Hit |
| 19 | Apaharan | 02-Dec-05 | Prakash Jha | Hindi | Semi Hit |
| 20 | Bluffmaster | 16-Dec-05 | Rohit Shetty | Hindi | Semi Hit |
| 21 | Taxi Number 9 2 11 | 24-Feb-06 | John Matthew Matthan | Hindi | Semi Hit |
| 22 | Hattrick | 16-Mar-07 | Milan Luthria | Hindi | Flop |
| 23 | Yatra | 04-May-07 | Goutam Ghose | Hindi | Disaster |
| 24 | Dus Kahaniyaan | 07-Dec-07 | Sanjay Gupta | Hindi | Disaster |
| 25 | Welcome | 21-Dec-07 | Anees Bazmee | Hindi | Super Hit |
| 26 | Ek – The Power Of One | 27-Mar-09 | Sangeeth Sivan | Hindi | Disaster |
| 27 | Tum Milo Toh Sahi | 02-Apr-10 | Kabir Sadanand | Hindi | Disaster |
| 28 | Paathshaala | 16-Apr-10 | Milind Ukey | Hindi | Flop |
| 29 | Raajneeti | 04-Jun-10 | Prakash Jha | Hindi | Super Hit |
| 30 | Shagird | 13-May-11 | Tigmanshu Dhulia | Hindi | Disaster |
| 31 | Kamaal Dhamaal Malamaal | 28-Sep-12 | Priyadarshan | Hindi | Disaster |
| 32 | The Attacks Of 26/11 | 01-Mar-13 | Ram Gopal Varma | Hindi | Flop |
| 33 | Ab Tak Chhappan 2 | 27-Feb-15 | Aejaz Gulab | Hindi | Disaster |
| 34 | Welcome Back | 04-Sep-15 | Anees Bazmee | Hindi | Semi Hit |
| 35 | Wedding Anniversary | 24-Feb-17 | Sudhanshu Jha | Hindi | Disaster |
| 36 | Golmaal Again | 20-Oct-17 | Rohit Shetty | Hindi | Blockbuster! |