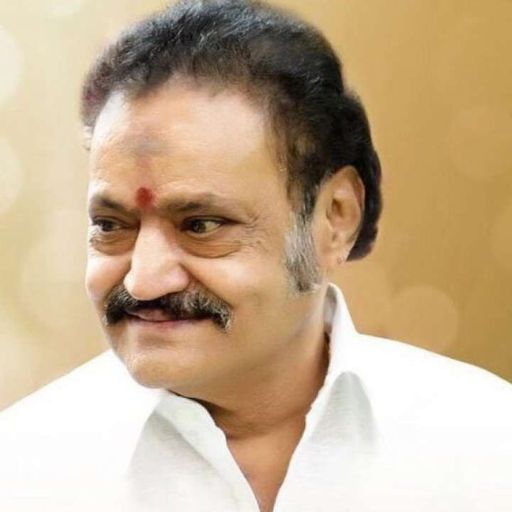 Check out Hit or Flop, blockbuster Nandamuri Harikrishna movies: Nandamuri Harikrishna was a renowned actor and politician in the Telugu film industry. He was born on September 2, 1956, in Nimmakuru, Andhra Pradesh, India, and was the fourth son of the legendary actor and politician, N.T. Rama Rao.
Harikrishna made his debut in the Telugu film industry in 1967 as a child artist in the film "Shri Krishnavataram." In 1986, he returned to the film industry as a lead actor with the film "Sri Tirupathi Venkateswara Kalyanam." He then acted in several successful films like "Seetarama Raju," "Brahmarshi Vishwamitra," "Sri Ramulayya," and "Lahiri Lahiri Lahirilo."
Apart from acting, Harikrishna also had a successful career in politics. He was a member of the Telugu Desam Party and served as a Member of Parliament from 2008 to 2014. He was also the Minister of Road Transport and Highways in the Government of India from 2003 to 2004.
Unfortunately, Harikrishna passed away in a car accident on August 29, 2018, at the age of 61. His untimely death was a great loss to the Telugu film industry and the world of politics.
Nandamuri Harikrishna Biography
Name
Nandamuri Harikrishna
Birthdate
September 2, 1956
Birthplace
Nimmakuru, Andhra Pradesh, India
Death Date
August 29, 2018
Age at Death
61
Occupation
Actor, Politician
Spouse
Shalini Bhaskar Rao
Children
Jr. NTR, Kalyan Ram, Suhasini, Janaki Ram
First Film
Nandamuri Harikrishna made his acting debut with the Telugu film
"Talla Pellamma" in 1970
List of Nandamuri Harikrishna Hits And Flops Movies
| Sl. No. | Film | Released Year | Director | Verdict |
| --- | --- | --- | --- | --- |
| 1 | Sri Krishnavataram | 1967 | Kamalakara Kameshwara Rao | Super-Hit |
| 2 | Thalla? Pellama? | 1970 | V. Madhusudan Rao | Super-Hit |
| 3 | Tatamma Kala | 1974 | Dasari Narayana Rao | Hit |
| 4 | Ram Raheem | 1974 | Vijaya Nirmala | Average |
| 5 | Daana Veera Soora Karna | 1977 | N. T. Rama Rao | Blockbuster |
| 6 | Sri Ramulayya | 1998 | Muthyala Subbaiah | Hit |
| 7 | Seetharama Raju | 1999 | YVS Chowdary | Hit |
| 8 | Lahiri Lahiri Lahirilo | 2002 | Y. V. S. Chowdary | Hit |
| 9 | Siva Rama Raju | 2002 | Udayasankar | Above Average |
| 10 | Hamari Ranbhoomi | 2003 | H. R. Pathak | Flop |
| 11 | Seetayya | 2003 | YVS Chowdary | Super-Hit |
| 12 | Tiger Harischandra Prasad | 2003 | V. Samudra | Flop |
| 13 | Swamy | 2004 | K. Viswanath | Flop |
| 14 | Sravanamasam | 2005 | Chandra Mahesh | Flop |