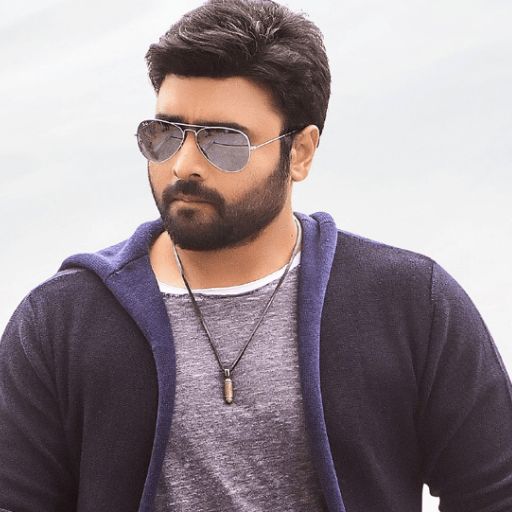 Check out Hit or Flop, blockbuster Nara Rohith movies: Nara Rohith is a popular Tollywood industry actor who has made a name for himself with his versatile acting skills and unconventional movie choices. He was born on July 25, 1984, in Visakhapatnam, Andhra Pradesh. Rohith initially pursued a career in engineering but eventually found his passion for acting and entered the film industry.
Rohith made his acting debut with the 2011 film "Banam," directed by Chaitanya Dantuluri. The film was a critical success and earned him rave reviews for his performance. He followed it up with films like "Solo," "Prathinidhi," "Rowdy Fellow," and "Jyo Achyutananda," among others.
Rohith's journey in the film industry has been an eventful one. He has always been known for his unconventional choices of films and has never shied away from experimenting with different genres. He has worked in various critically acclaimed films and has earned a reputation for his nuanced performances.
Apart from acting, Rohith has also ventured into film production with his banner "Aarohi Cinema." He has produced films like "Asura," "Appatlo Okadundevadu," and "Veera Bhoga Vasantha Rayalu." Rohith has also been associated with various charitable activities and has actively worked towards the betterment of society. overall, Nara Rohith is a talented actor who has made a mark for himself in the Tollywood industry. He has always pushed the envelope with his film choices and has carved a niche for himself as an actor. With his dedication and hard work, he has become one of the most sought-after actors in the industry today.
Nara Rohith Biography
Name
Nara Rohith
Date of Birth
July 25, 1984
Place of Birth
Visakhapatnam, Andhra Pradesh, India
Occupation
Actor, film producer
Debut Film
"Banam" (2011)
Education
Bachelor's degree in Industrial Engineering
Father's Name
Nara Ramamurthy Naidu
Mother's Name
Indira
Siblings
One younger brother
Production Company
Aarohi Cinema
Notable Films
"Banam," "Solo," "Prathinidhi," "Rowdy Fellow," "Jyo Achyutananda,"
"Appatlo Okadundevadu," "Veera Bhoga Vasantha Rayalu," among others
Awards
Nandi Award for Best Male Debut Actor for "Baana Kaathadi" (Tamil),
SIIMA Award for Best Actor in a Negative Role for "Prathinidhi," among others
Other Ventures
Actively involved in charitable activities and social causes
List of Nara Rohith Hits And Flops Movies
| S.No | Movie Name | Director | Release Year | Verdict |
| --- | --- | --- | --- | --- |
| 1 | Baanam | Chaitanya Dantuluri | 2010 | Super Hit |
| 2 | Solo | Parasuram | 2011 | Super Hit |
| 3 | Okkadine | Srinivas Raga | 2013 | Super Hit |
| 4 | Prathinidhi | Prashanth Mandava | 2014 | Super Hit |
| 5 | Rowdy Fellow | Krishna Chaitanya | 2014 | Flop |
| 6 | Asura | Krishna Vijay | 2015 | Flop |
| 7 | Tuntari | Kumar Nagendra | 2016 | Flop |
| 8 | Savitri | Pavan Sadineni | 2016 | Flop |
| 9 | Raja Cheyyi Vesthe | Pradeep Chilukuri | 2016 | Flop |
| 10 | Jyo Achyutananda | Srinivas Avasarala | 2016 | Blockbuster |
| 11 | Shankara | Tatineni Satya | 2016 | Flop |
| 12 | Appatlo Okadundevadu | Saagar K Chandra | 2016 | Blockbuster |
| 13 | Shamanthakamani | Sriram Adittya | 2017 | Super Hit |
| 14 | Okkadu Migiladu | Ajay Andrews Nuthakki | 2017 | Flop |
| 15 | Kathalo Rajakumari | Mahesh Surapaneni | 2017 | Flop |
| 16 | Balakrishnudu | Pavan Mallela | 2017 | Flop |
| 17 | Aatagallu | Paruchuri Murali | 2018 | Flop |
| 18 | Veera Bhoga Vasantha Rayalu | Indrasena R | 2018 | Flop |
| 19 | Pandagala Vachadu | Karthikeya Gopalakrishna | 2022 | — |
| 20 | Annaganaga Dakshadhilo | Kalyanji Gogana | 2022 | — |