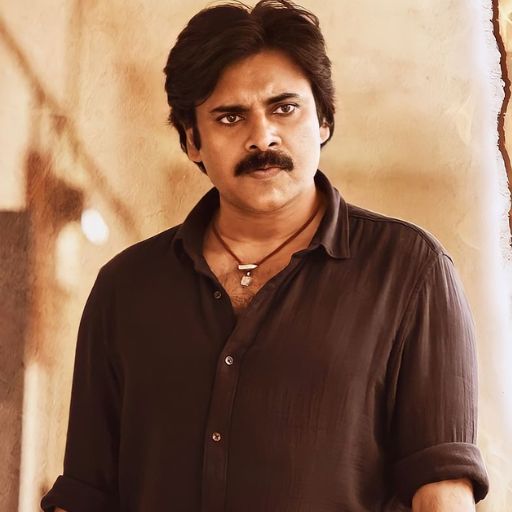 Check out Hit or Flop, blockbuster Pawan Kalyan movies: Pawan Kalyan is an Indian film actor, director, screenwriter, stunt coordinator, and politician who predominantly works in Telugu cinema. He is the younger brother of popular actor and politician Chiranjeevi.
Pawan Kalyan made his acting debut with the 1996 Telugu film "Akkada Ammayi Ikkada Abbayi". However, he gained fame and recognition with his second film, "Tholi Prema" in 1998, which won the National Film Award for Best Feature Film in Telugu and also earned him his first Filmfare Award for Best Actor. He then went on to act in films such as "Badri" (2000), "Kushi" (2001), "Jalsa" (2008), and "Gabbar Singh" (2012), among others. "Gabbar Singh" was a massive commercial success and also won him his second Filmfare Award for Best Actor.
Apart from acting, Pawan Kalyan also made his directorial debut with the 2003 film "Johnny" and has written screenplays for several of his films. He is also a trained martial artist and has choreographed stunts for his films. In addition to his film career, Pawan Kalyan is also involved in politics. He founded the Jana Sena Party in 2014 and contested in the 2019 Andhra Pradesh Legislative Assembly elections.
Pawan Kalyan biography
| Full Name | Konidela Kalyan Babu |
| --- | --- |
| Stage Name | Pawan Kalyan |
| Date of Birth | 2nd September 1971 |
| Place of Birth | Bapatla, Andhra Pradesh |
| Occupation | Actor, Writer, Director, Producer, Politician |
| First Film | Akkada Ammayi Ikkada Abbayi (1996) |
| Famous Films | Tholi Prema, Gabbar Singh, Attarintiki Daredi |
| Awards | Nandi Awards, Filmfare Awards, SIIMA Awards |
| Political Party | JanaSena Party |
| Political Career | Active since 2014, contested in two state elections |
| Marital Status | Married |
| Wife | Anna Lezhneva |
| Children | 3 (2 from previous marriage, 1 with Anna Lezhneva) |
List of Pawan Kalyan Hits and Flops Movies
| Sl. No. | Movie Film | Release Date | Director | Language | Verdict |
| --- | --- | --- | --- | --- | --- |
| 1 | Akkada Ammayi Ikkada Abbayi | 11-Oct-96 | E.V.V. Satyanarayana | Telugu | Average |
| 2 | Gokulamlo Seeta | 22-Aug-97 | Muthyala Subbaiah | Telugu | Hit |
| 3 | Suswagatham | 1-Jan-98 | Bhimaneni Srinivasa Rao | Telugu | Hit |
| 4 | Tholi Prema | 24-Jul-98 | A. Karunakaran | Telugu | Blockbuster |
| 5 | Thammudu | 15-Jul-99 | P.A. Arun Prasad | Telugu | Blockbuster |
| 6 | Badri | 20-Apr-00 | Puri Jagannadh | Telugu | Blockbuster |
| 7 | Kushi | 21-Apr-01 | S.J. Surya | Telugu | Blockbuster |
| 8 | Johnny | 25-Apr-03 | Pawan Kalyan | Telugu | Disaster |
| 9 | Gudumba Shankar | 10-Sep-04 | Veeru Potla | Telugu | Average |
| 10 | Balu | 6-Jan-05 | A. Karunakaran | Telugu | Average |
| 11 | Bangaram | 3-May-06 | Dharani | Telugu | Average |
| 12 | Annavaram | 27-Dec-06 | Bhimaneni Srinivasa Rao | Telugu | Semi Hit |
| 13 | Jalsa | 2-Apr-08 | Trivikram Srinivas | Telugu | Hit |
| 14 | Puli | 10-Sep-10 | S.J. Surya | Telugu | Flop |
| 15 | Teen Maar | 14-Apr-11 | Jayanth C. Paranjee | Telugu | Flop |
| 16 | Panjaa | 9-Dec-11 | Vishnuvardhan | Telugu | Flop |
| 17 | Gabbar Singh | 11-May-12 | Harish Shankar | Telugu | Blockbuster |
| 18 | Cameraman Ganga Tho Rambabu | 18-Oct-12 | Puri Jagannadh | Telugu | Average |
| 19 | Attarintiki Daredi | 27-Sep-13 | Trivikram Srinivas | Telugu | Blockbuster |
| 20 | Gopala Gopala | 10-Jan-15 | Kishore Kumar Pardasany | Telugu | Hit |
| 21 | Sardaar Gabbar Singh | 8-Apr-16 | K. S. Ravindra (Bobby) | Telugu | Semi Hit |
| 22 | Katamarayudu | 24-Mar-17 | Kishore Kumar Pardasani | Telugu | Hit |
| 23 | Agnyaathavaasi | 10-Jan-18 | Trivikram Srinivas | Telugu | Semi Hit |
| 24 | Vakeel Saab | 9-Apr-21 | Venu Sriram | Telugu | Hit |
| 25 | Bheemla Nayak | 25-Feb-22 | Koratala Siva | Telugu | Hit |
| 26 | Hari Hara Veera Mallu | 2023 | Krish Jagarlamudi | Telugu | TBA |