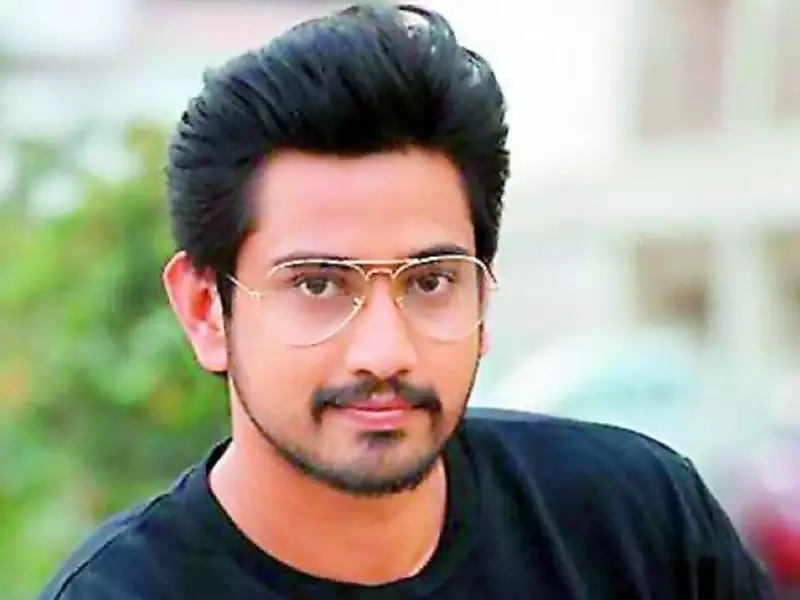 Check out Hit or Flop, blockbuster Raj Tarun movies: Raj Tarun is a popular actor in Telugu cinema known for his youthful roles and comic timing. He made his debut as a lead actor with the film "Uyyala Jampala" in 2013, which was produced by Nagarjuna Akkineni.
"Uyyala Jampala" was a coming-of-age romantic comedy film that received positive reviews from critics and audience alike. The film also marked the debut of actress Avika Gor, who played the female lead. After the success of "Uyyala Jampala," Raj Tarun went on to act in several Telugu films, including "Cinema Choopistha Mava," "Kumari 21F," "Seethamma Andalu Ramayya Sitralu," "Kittu Unnadu Jagratha," and "Lover" among others. He has also acted in a few bilingual films, including "Raju Gadu" and "Orey Bujjiga" which were released in Telugu and Tamil.
Apart from acting, Raj Tarun is also a writer and has penned the story and screenplay for his film "Lover." He has also hosted a few television shows and has been the brand ambassador for several products and campaigns.
Raj Tarun biography
Name
Raj Tarun
Birthdate
May 11, 1992
Birthplace
Visakhapatnam, Andhra Pradesh, India
Occupation
Actor, writer, television host
Debut film
Uyyala Jampala (2013)
Notable films
Cinema Choopistha Mava, Kumari 21F, Seethamma Andalu Ramayya Sitralu,
Kittu Unnadu Jagratha, Lover, Raju Gadu, Orey Bujjiga
Awards
Nominated for Best Male Debut at the South Indian International Movie
Awards for Uyyala Jampala
Other work
Worked as an assistant director before becoming an actor, has written the story
and screenplay for the film Lover, has hosted television shows, and has been a
brand ambassador for various products and campaigns.
List of Raj Tarun Hits and Flops Movies
| Sl. No. | Film Name | Director | Release Year | Verdict |
| --- | --- | --- | --- | --- |
| 1 | Uyyala Jampala | Virinchi Varma | 2013 | Hit |
| 2 | Cinema Choopistha Mava | Trinadha Rao Nakkina | 2015 | Hit |
| 3 | Kumari 21F | Palnati Surya Pratap | 2015 | Hit |
| 4 | Seethamma Andalu Ramayya Sitralu | Srinivas Gavireddy | 2016 | Disaster |
| 5 | Eedo Rakam Aado Rakam | G. Nageswara Reddy | 2016 | Hit |
| 6 | Majnu [Cameo appearance] | Virinchi Varma | 2016 | Hit |
| 7 | Nanna Nenu Naa Boyfriends [Cameo role] | Bhaskar Bandi | 2016 | Average |
| 8 | Kittu Unnadu Jagratha | Vamsi Krishna Naidu | 2017 | Hit |
| 9 | Andhhagadu | Veligonda Srinivas | 2017 | Average |
| 10 | Balloon [Tamil film! Cameo Appearance] | Sinish | 2017 | Below Average |
| 11 | Rangula Ratnam [Also lyricist for "Prema Prema"] | Sree Ranjani | 2018 | Flop |
| 12 | Raju Gadu | Sanjana Reddy | 2018 | Flop |
| 13 | Lover | Annish Krishna | 2018 | Flop |
| 14 | Iddari Lokam Okate | G. R. Krishna | 2019 | Flop |
| 15 | Orey Bujjiga | Vijay Kumar Konda | 2020 | Aha Release! |
| 16 | Power Play | Vijay Kumar Konda | 2021 | Amazon Prime Video Release! |
| 17 | Anubhavinchu Raja | Suresh Thirumur | 2021 | Aha Release! |
| 18 | Stand Up Rahul | Santo Mohan Veeranki | 2022 | Flop |