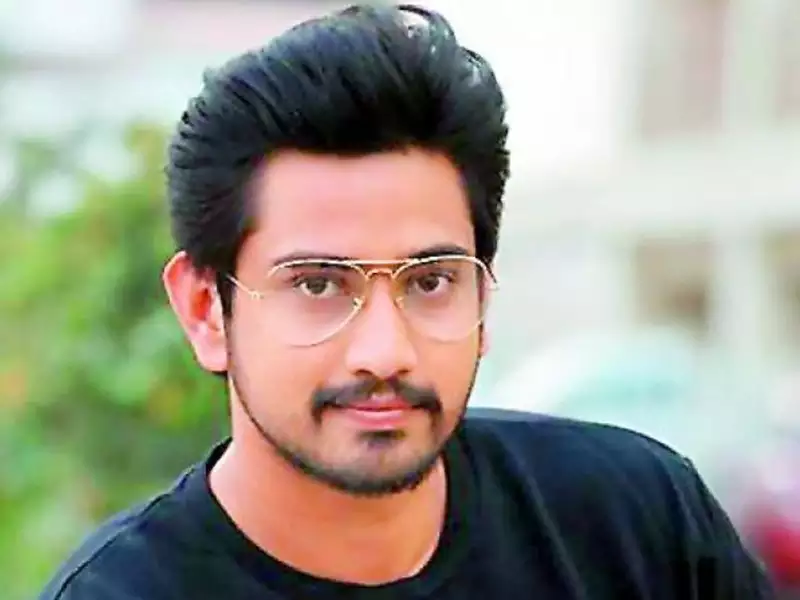 Check out Hit or Flop, blockbuster Ravi Teja movies: Ravi Teja is a popular Indian film actor known for his work predominantly in Telugu cinema. He started his career in the film industry as an assistant director and made his acting debut with the film Karthavyam in 1990, in which he played a minor role. However, he got his first lead role in the film Nee Kosam in 1999, directed by Srinu Vaitla.
He has acted in over 70 films and has won several awards for his performances. Some of his notable films include Itlu Sravani Subramanyam, Idiot, Amma Nanna O Tamila Ammayi, Venky, Bhadra, Vikramarkudu, Dubai Seenu, Kick, Mirapakai, Balupu, Power, and Raja The Great. He has a huge fan following, especially among the youth, who admire his style and dialogue delivery. He is also known for his work in comedies and has been referred to as the "Mass Maharaja" by his fans.
Apart from acting, Ravi Teja has also worked as a brand ambassador and has lent his voice for some films. Ravi Teja's journey in the Telugu film industry has been a successful one, and he continues to be one of the most popular actors in the industry today.
Ravi Teja biography
Name
Ravi Teja
Birthdate
January 26, 1968
Birthplace
Jaggampeta, Andhra Pradesh, India
Occupation
Actor
Debut film
Karthavyam (1990)
Notable films
Idiot, Khadgam, Vikramarkudu, Krishna, Kick, Mirapakay, Balupu, Power
Awards
Nandi Award for Best Actor for Neninthe, Mirapakay, and Balupu;
SIIMA Award for Best Actor for Vikramarkudu, Kick, and Balupu
Other work
Worked as an assistant director before becoming an actor; has appeared
in television commercials; owns a production company named "RT Teamworks."
List of Ravi Teja Hits and Flops Movies
| S.No. | Movie Name | Director | Release Year | Verdict |
| --- | --- | --- | --- | --- |
| 1 | Sindhooram | Krishna Vamsi | 1997 | Hit |
| 2 | Padutha Teeyaga | K. Raghavendra | 1998 | Flop |
| 3 | Manasichi Chudu | Suresh Krishna | 1998 | Flop |
| 4 | O Panai Pothundi Babu | K. Raghavendra | 1999 | Flop |
| 5 | Seetharama Raju | YVS Chowdary | 1999 | Semi Hit |
| 6 | Preminche Manasu | Muppalaneni | 1999 | Flop |
| 7 | Premaku Velayara | E. V. V. Satyanarayana | 1999 | Hit |
| 8 | Samudram | K. Raghavendra | 1999 | Super Hit |
| 9 | Nee Kosam | Srinu Vaitla | 1999 | Average |
| 10 | Annayya | Muthyala Subbaiah | 2000 | Super Hit |
| 11 | Kshemamga Velli Labhamga Randi | EVV Satyanarayana | 2000 | Hit |
| 12 | Manasichanu | Rajasekhar | 2000 | Flop |
| 13 | Tirumala Tirupati Venkatesa | Kodi Ramakrishna | 2000 | Hit |
| 14 | Sakutumba Saparivaara Sametam | SV Krishna Reddy | 2000 | Average |
| 15 | Budget Padmanabham | S. V. Krishna Reddy | 2001 | Hit |
| 16 | Ammayi Kosam | Muppalaneni | 2001 | Average |
| 17 | Itlu Sravani Subramanyam | Puri Jagannadh | 2001 | Super Hit |
| 18 | Chiranjeevulu | Ravi Raja Pinisetty | 2001 | Semi Hit |
| 19 | Vande Matharam | T. Prabhakar | 2001 | Semi Hit |
| 20 | Avunu Valliddaru Ista Paddaru! | Vamsy | 2002 | Hit |
| 21 | Idiot | Puri Jagannadh | 2002 | Blockbuster |
| 22 | Khadgam | Krishna Vamsi | 2002 | Hit |
| 23 | Anveshana | Kodi Ramakrishna | 2002 | Flop |
| 24 | Ee Abbai Chala Manchodu | Agathiyan | 2003 | Hit |
| 25 | Amma Nanna O Tamila Ammayi | Puri Jagannadh | 2003 | Super Hit |
| 26 | Oka Raju Oka Rani | YVS Chowdary | 2003 | Flop |
| 27 | Dongodu | Bhimaneni Srinivasa Rao | 2003 | Semi Hit |
| 28 | Veede | Ravi Raja Pinisetty | 2003 | Average |
| 29 | Venky | Srinu Vaitla | 2004 | Hit |
| 30 | Naa Autograph | S Gopal Reddy | 2004 | Semi Hit |
| 31 | Chanti | Sobhan | 2004 | Average |
| 32 | Bhadra | Boyapati Srinu | 2005 | Super Hit |
| 33 | Bhageeratha | Rasool Ellore | 2005 | Average |
| 34 | Shock | Harish Shankar | 2006 | Hit |
| 35 | Vikramarkudu | S S Rajamouli | 2006 | Blockbuster |
| 36 | Khatarnak | Amma Rajasekhar | 2006 | Semi Hit |
| 37 | Dubai Seenu | Srinu Vaitla | 2007 | Super Hit |
| 38 | Krishna | V V Vinayak | 2008 | Blockbuster |
| 39 | Baladur | Uday Shankar | 2008 | Flop |
| 40 | Neninthe | Puri Jagannadh | 2008 | Flop |
| 41 | Kick | Surender Reddy | 2009 | Blockbuster |
| 42 | Anjaneyulu | Parasuram | 2009 | Semi Hit |
| 43 | Shambo Shiva Shambo | Samuthirakani | 2010 | Hit |
| 44 | Don Seenu | Gopichand Malineni | 2010 | Hit |
| 45 | Mirapakay | Harish Shankar | 2011 | Super Hit |
| 46 | Dongala Mutha | Ram Gopal Varma | 2011 | Hit |
| 47 | Veera | A. Ramesh Varma | 2011 | Super Hit |
| 48 | Nippu | Gunasekhar | 2012 | Flop |
| 49 | Daruvu | Siva | 2012 | Flop |
| 50 | Devudu Chesina Manushulu | Puri Jagannadh | 2012 | Flop |
| 51 | Sarocharu | Parasuram | 2012 | Super Hit |
| 52 | Balupu | Gopichand Malineni | 2013 | Hit |
| 53 | Power | K. S. Ravindra | 2014 | Hit |
| 54 | Kick 2 | Surender Reddy | 2015 | Average |
| 55 | Bengal Tiger | Sampath Nandi | 2015 | Hit |
| 56 | Raja The Great | Anil Ravipudi | 2017 | Super Hit |
| 57 | Touch Chesi Chudu | Vikram Sirikonda | 2018 | Flop |
| 58 | Nela Ticket | Kalyan Krishna | 2018 | Hit |
| 59 | Amar Akbar Anthony | Srinu Vaitla | 2018 | Flop |
| 60 | Disco Raja | Vi Anand | 2020 | Flop |
| 61 | Krack | Gopichand Malineni | 2021 | Blockbuster |
| 62 | Khiladi | Ramesh Varma | 2022 | Flop |
| 63 | Ramarao on Duty | Not declared | 2022 | Not declared |
| 64 | Ravanasura | Not declared | 2023 | Not declared |
| 65 | Dhamaka | Not declared | 2023 | Not declared |
| 66 | Tiger Nageswara Rao | Not declared | TBA | Not declared |
| 67 | Waltair Veerayya | Not declared | 2023 | Not declared |