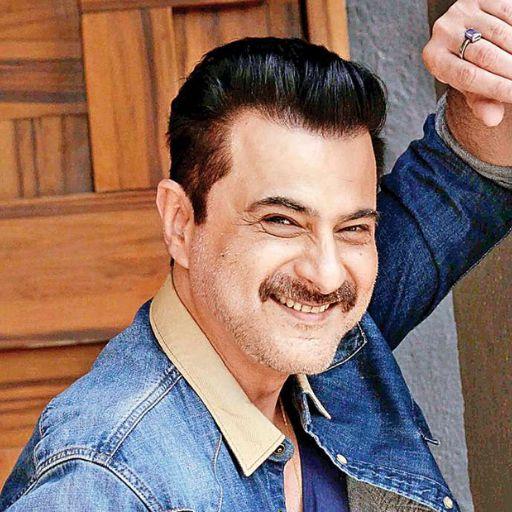 Check out Hit or Flop, blockbuster Sanjay Kapoor movies: Sanjay Kapoor is a well-known actor in the Indian film industry, Bollywood. He was born on October 17, 1965, in Chembur, Mumbai. Kapoor comes from a family with a strong connection to the film industry; his father Surinder Kapoor was a film producer, and his brothers Anil Kapoor and Boney Kapoor are actors and film producers.
Sanjay Kapoor made his acting debut in 1995 with the film "Prem," which was directed by Satish Kaushik. The film was a love story featuring Sanjay Kapoor and Tabu in the lead roles. After "Prem," Sanjay Kapoor went on to act in a number of films, including "Raja," "Auzaar," "Mohabbat," and "Sirf Tum." He also acted in a few English language films, such as "Monsoon Wedding" and "The Last Legion."
He acted in a number of supporting roles in films such as "Shakti: The Power," "Kal Ho Naa Ho," and "Luck by Chance." He also worked on television, appearing in the popular soap opera "Dil Sambhal Jaa Zara" in 2017. In recent years, Sanjay Kapoor has focused more on producing films than acting in them. He has produced films such as "Tevar," "Koi Mere Dil Se Poochhe," and "Woh Saat Din."
Sanjay Kapoor's journey in the Indian film industry has been one of hard work and dedication. Despite facing setbacks and struggles, he has persevered and carved out a successful career for himself.
Sanjay Kapoor Biography
Name
Sanjay Kapoor
Date of Birth
October 17, 1965
Place of Birth
Chembur, Mumbai, India
Occupation
Actor, Producer
Debut Film
Prem (1995)
Television
Dil Sambhal Jaa Zara (2017)
Production
Tevar, Koi Mere Dil Se Poochhe, Woh Saat Din
Family
Father – Surinder Kapoor (Film Producer), Brothers – Anil Kapoor (Actor),
Boney Kapoor (Film Producer)
Spouse
Maheep Sandhu
Children
Shanaya Kapoor, Jahaan Kapoor
Awards
None (Nominated for Filmfare Best Supporting Actor Award for Dil To Pagal Hai)
List of Sanjay Kapoor Hits And Flops Movies
| S.No | Movie Name | Director | Release Year | Verdict |
| --- | --- | --- | --- | --- |
| 1. | Sleeping Partner | Anil Ballani | 2020 | Short film! |
| 2. | Bedhab | Akash Goila | Not Yet Released! | – |
| 3. | FamJam | – | 2019 | Web series! |
| 4. | The Zoya Factor | Abhishek Sharma | 2019 | Disaster |
| 5. | Mission Mangal | Jagan Shakti | 2019 | Super Hit (Supporting role!) |
| 6. | Seetharama Kalyana (Kannada film) | A. Harsha | 2019 | Hit |
| 7. | Lust Stories | Anthology film | 2018 | Netflix Release |
| 8. | Mubarakan (Cameo Role!) | Anees Bazmee | 2017 | Flop |
| 9. | Mumbhaii – The Gangster | Deepak Balraj Vij | 2015 | Disaster |
| 10. | Shaandaar | Vikas Bahl | 2015 | Flop |
| 11. | Kahin Hai Mera Pyar | Mahesh Vaijnath Doijode | 2014 | Disaster |
| 12. | Prince | Kookie V Gulati | 2010 | Flop |
| 13. | Kirkit | Shashi Pritam | 2009 | Disaster |
| 14. | Luck By Chance | Zoya Akhtar | 2009 | Flop |
| 15. | Om Shanti Om | Farah Khan | 2007 | Blockbuster – 1st Highest grossing Bollywood movie of 2007 |
| 16. | Dosh | Govind Menon | 2007 | No Verdict Found! |
| 17. | Unns: Love…Forever | Bhupender Gupta | 2006 | Disaster |
| 18. | Anjaane: The Unknown | Harry W. Fernandes | 2005 | Disaster |
| 19. | Julie | Deepak Shivdasani | 2004 | Semi Hit |
| 20. | Jaago | Mehul Kumar | 2004 | Disaster |
| 21. | LOC Kargil | J.P. Dutta | 2003 | Flop |
| 22. | Kal Ho Naa Ho | Nikkhil Advani | 2003 | Hit |
| 23. | Darna Mana Hai | Prawaal Raman | 2003 | Flop |
| 24. | Qayamat: City Under Threat | Harry Baweja | 2003 | Average |
| 25. | Shakti: The Power | Krishna Vamsi | 2002 | Flop |
| 26. | Soch | Sushen Bhatnagar | 2002 | Disaster |
| 27. | Koi Mere Dil Se Poochhe | Vinay Shukla | 2002 | Disaster |
| 28. | Chhupa Rustam: A Musical Thriller | Aziz Sejawal | 2001 | Average |
| 29. | Sirf Tum | Agathiyan | 1999 | Semi Hit |
| 30. | Mere Sapno Ki Rani | K. Raghavendra Rao | 1997 | Flop |
| 31. | Zameer: The Awakening of a Soul | Rajat Rawail | 1997 | Disaster |
| 32. | Prem | Satish Kaushik | 1995 | Flop |
| 33. | Raja | Indra Kumar | 1995 | Blockbuster |
| 34. | Kartavya | Raj Kanwar | 1995 | Flop |
| 35. | Beqabu | N. Chandra | 1996 | Flop |
| 36. | Mohabbat | Reema Rakesh Nath | 1997 | Flop |
| 37. | Auzaar | Sohail Khan | 1997 | Flop |