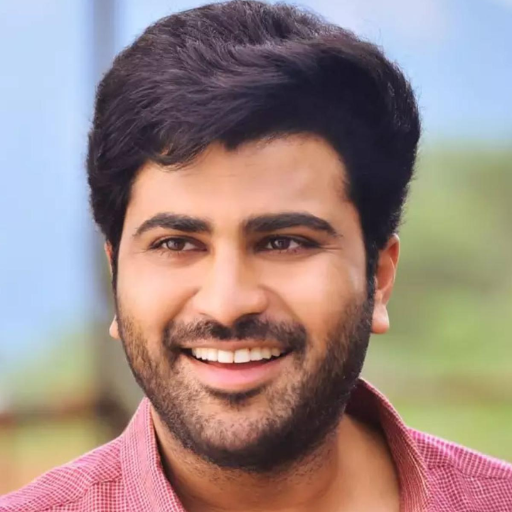 Check out Hit or Flop, blockbuster Sharwanand Movies: Sharwanand is a Tollywood actor. He was born on March 6, 1984, in Vijayawada, Andhra Pradesh, India. His real name is Saravanan. Sharwanand made his acting debut with the Telugu film "5va Tareeku" in 2003, directed by V. Ravichandran. He later appeared in supporting roles in several Telugu films like "Vennela," "Amma Cheppindi," and "Prasthanam."
Sharwanand's breakthrough role came in the 2009 film "Gamyam," directed by Radha Krishna Jagarlamudi. His performance received critical acclaim and won him several awards. He continued to impress the audience with his performances in films like "Andari Bandhuvaya," "Journey," and "Run Raja Run." In 2017, Sharwanand starred in the romantic drama film "Mahanubhavudu," directed by Maruthi Dasari. The film was a box office success. He received his second Filmfare nomination for Best Actor for this film.
Sharwanand has also acted in Tamil films like "Engeyum Eppodhum" and "JK Enum Nanbanin Vaazhkai." Overall, Sharwanand's journey in the cinema industry has been quite remarkable. He has come a long way and has established himself as one of the most versatile actors in Tollywood.
Sharwanand Biography
Full Name
Sharwanand Myneni
Date of Birth
March 6, 1984
Place of Birth
Vijayawada, Andhra Pradesh, India
Education
Bachelor's degree in commerce from Wesley College, Secunderabad
Occupation
Actor
Debut Film
"5va Tareeku" (Telugu, 2003)
Breakthrough Film
"Gamyam" (Telugu, 2008)
Notable Films
"Mahanubhavudu," "Run Raja Run," "Prasthanam," "Express Raja,"
"Shatamanam Bhavati"
Awards
Nandi Award for Best Actor (Critics) for "Gamyam," Filmfare
Award for Best Actor (Critics) for "Prasthanam," and Filmfare
Award for Best Actor (Telugu) nomination for "Mahanubhavudu"
Other Achievements
Associated with several social causes
Languages Acted
Telugu and Tamil
Marital Status
Unmarried
Hobbies
Playing cricket and listening to music
List of Sharwanand Hits And Flops Movies
| Sl. No. | Movie Title | Year | Director | Verdict |
| --- | --- | --- | --- | --- |
| 1 | Idava Tareekhu | 2004 | V. Nagendra Prasad | Flop |
| 2 | Yuvasena | 2004 | Jayaraj | Hit |
| 3 | Gowri | 2004 | B.V. Ramana | Hit |
| 4 | Shankar Dada M.B.B.S | 2004 | Jayanth C. Paranjee | Super Hit |
| 5 | Sankranthi | 2005 | Muppalaneni Siva | Hit |
| 6 | Vennela | 2005 | Deva Katta | Flop |
| 7 | Lakshmi | 2006 | V.V. Vinayak | Blockbuster |
| 8 | Amma Cheppindi | 2006 | Gangaraju Gunnam | Hit |
| 9 | Veedhi | 2006 | V. V. Vinayak | Average |
| 10 | Classmates | 2007 | Vijaya Bhaskar | Hit |
| 11 | Gamyam | 2008 | Radha Krishna Jagarlamudi | Hit |
| 12 | Kadhalna Summa Illai | 2009 | Ilankannan | Flop |
| 13 | Naalai Namadhe | 2009 | Premsai | Flop |
| 14 | Raju Maharaju | 2009 | K. V. Mahadevan | Hit |
| 15 | Prasthanam | 2010 | Deva Katta | Semi Hit |
| 16 | Andari Banduvaya | 2010 | Chandra Siddhartha | Flop |
| 17 | Engeyum Eppodhum | 2011 | M. Saravanan | Super Hit |
| 18 | Nuvva Nena | 2012 | Narayan | Flop |
| 19 | Ko Antey Koti | 2012 | Anish Kuruvilla | Average |
| 20 | Satya 2 | 2013 | Ram Gopal Varma | Average |
| 21 | Run Raja Run | 2014 | Sujeeth | Super Hit |
| 22 | Malli Malli Idi Rani Roju | 2015 | Kranthi Madhav | Hit |
| 23 | JK Enum Nanbanin Vaazhkai | 2015 | Cheran | Flop |
| 24 | Express Raja | 2016 | Merlapaka Gandhi | Hit |
| 25 | Sathamanam Bhavati | 2017 | Satish Vegesna | Blockbuster |
| 26 | Radha | 2017 | Chandra Mohan | Hit |
| 27 | Mahanubhavudu | 2017 | Maruthi Dasari | Hit |
| 28 | Padi Padi Leche Manasu | 2018 | Hanu Raghavapudi | Flop |
| 29 | Ranarangam | 2019 | Sudheer Varma | Flop |
| 30 | Jaanu | 2020 | C. Prem Kumar | Semi Hit |
| 31 | Sreekaram | 2021 | Kishore Reddy | Average |
| 32 | Maha Samudram | 2021 | Ajay Bhupathi | Flop |
| 33 | Aadavallu Meeku Johaarlu | 2022 | kishore Tirumala | Average |