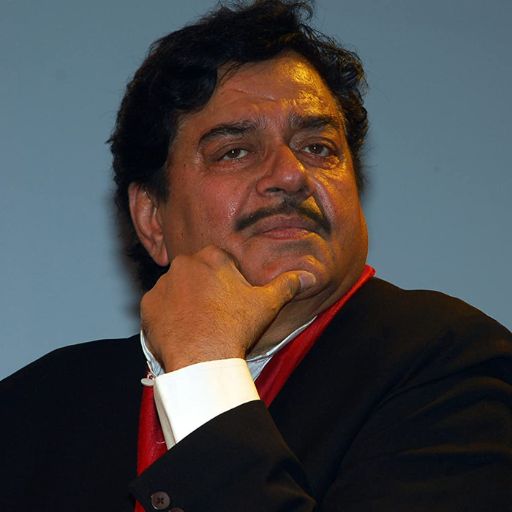 Check out Hit or Flop, blockbuster Shatrughan Sinha movies: Shatrughan Sinha is an Indian film actor and politician. A popular Bollywood actor made his acting debut in 1969 with the film "Sajan," directed by Mohan Segal. However, it was his role in the 1971 film "Kalicharan," directed by Subhash Ghai, that brought him widespread recognition and established him as a leading actor in the Hindi film industry.
During the 1970s and 1980s, Shatrughan Sinha worked in several successful films, including "Mere Apne," "Dostana," "Naseeb," "Shaan," and "Kranti." He was known for his intense and charismatic performances and became a popular actor among audiences in India.
Apart from acting, Shatrughan Sinha was also involved in politics and was a member of the Bharatiya Janata Party (BJP) from 1992 to 2019. In addition to his work in films and politics, Shatrughan Sinha has also hosted several popular television shows, including "Kaun Banega Crorepati," the Indian version of the "Who Wants to Be a Millionaire" game show.
Shatrughan Sinha biography
| Name | Shatrughan Sinha |
| --- | --- |
| Date of Birth | December 9, 1945 |
| Place of Birth | Patna, Bihar, India |
| Occupation | Actor, Politician, Television Host |
| Notable Films | Kalicharan, Dostana, Naseeb, Shaan, Kranti |
| Political Career | Member of Bharatiya Janata Party (1992-2019) |
| Awards | Filmfare Lifetime Achievement Award (2011) |
List of Shatrughan Sinha Hits and Flops Movies
| Sl. No. | Movie Name | Release Year | Director | Language | Verdict |
| --- | --- | --- | --- | --- | --- |
| 1 | Mere Apne | 01-Jan-71 | Gulzar | Hindi | Average |
| 2 | Paras | 01-Jan-71 | C.P. Dixit | Hindi | Average |
| 3 | Guddi | 01-Jan-71 | Hrishikesh Mukherjee | Hindi | Average |
| 4 | Bhai Ho To Aisa | 01-Jan-72 | Manmohan Desai | Hindi | Semi-Hit |
| 5 | Shararat | 01-Jan-72 | Manmohan Desai | Hindi | Average |
| 6 | Rampur Ka Laxman | 01-Jan-72 | Manmohan Desai | Hindi | Hit |
| 7 | Heera | 01-Jan-73 | Sultan Ahmed | Hindi | Hit |
| 8 | Black Mail | 01-Jan-73 | Vijay Anand | Hindi | Flop |
| 9 | Aa Gale Lag Jaa | 16-Nov-73 | Manmohan Desai | Hindi | Hit |
| 10 | Dost | 12-Apr-74 | Dulal Guha | Hindi | Hit |
| 11 | Kalicharan | 07-Feb-76 | Subhash Ghai | Hindi | Hit |
| 12 | Muqabla | 30-Nov-78 | Rajkumar Kohli | Hindi | Average |
| 13 | Kaala Patthar | 24-Aug-79 | Yash Chopra | Hindi | Average |
| 14 | Beraham | 29-Aug-80 | Prayag Raj | Hindi | Average |
| 15 | Dostana | 17-Oct-80 | Raj Khosla | Hindi | Hit |
| 16 | Naseeb | 05-Jan-81 | Manmohan Desai | Hindi | Hit |
| 17 | Hathkadi | 15-Jan-82 | Surendra Mohan | Hindi | Semi-Hit |
| 18 | Teesri Aankh | 23-Apr-82 | Subodh Mukherji | Hindi | Average |
| 19 | Insaniyat Ke Dushman | 02-Jan-87 | Rajkumar Kohli | Hindi | Hit |
| 20 | Khudgarz | 30-Jul-87 | Rakesh Roshan | Hindi | Hit |
| 21 | Aulad Ke Dushman | 03-Dec-93 | Rajkumar Kohli | Hindi | TBA |
| 22 | Betaaj Badshah | 08-Apr-94 | Iqbal Durrani | Hindi | TBA |