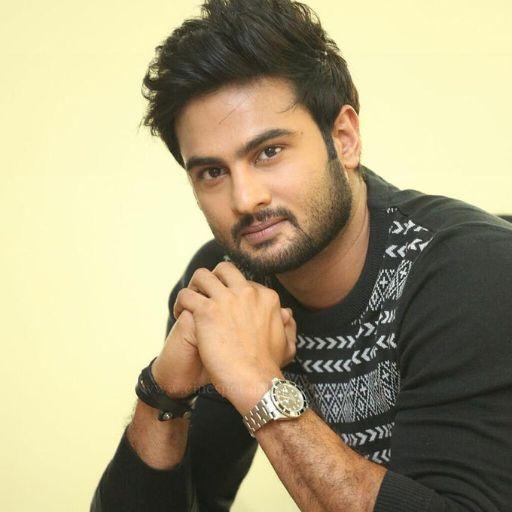 Check out Hit or Flop, blockbuster Sudheer Babu movies: Sudheer Babu is a Telugu film actor who was born on May 11, 1979, in Vijayawada, Andhra Pradesh. He graduated from Maharishi Institute of Management, Hyderabad, and worked in the IT industry before entering the film industry. Sudheer Babu started his career in the film industry as a producer and made his acting debut with the film "SMS" in 2012, directed by Tatineni Satya.
Since then, Sudheer Babu has acted in several Telugu films, including both hits and flops. Some of his notable films include "Prema Katha Chitram," "Baaghi," "Nannu Dochukunduvate," and "V," among others. He has also worked with renowned directors such as Mohana Krishna Indraganti and Rajasekhar Naidu.
Sudheer Babu's journey in the film industry has been an interesting one. After his debut film "SMS," he struggled to find success in the industry. However, he continued to work hard and improve his craft, which eventually paid off. His breakthrough came with the film "Prema Katha Chitram," which was a massive hit at the box office. Sudheer Babu's performance was widely appreciated, and he received many offers after the success of the film.
Sudheer Babu Movie Biography
Name
Sudheer Babu
Date of Birth
May 11, 1979
Place of Birth
Vijayawada, Andhra Pradesh, India
Education
Bachelor's degree in Electronics from M.S. Ramaiah Institute of Technology, Bangalore
Debut Film
SMS (Telugu, 2012)
Major Films
Prema Katha Chitram, Bhale Manchi Roju, Sammohanam, Nannu Dochukunduvate,
V, among others
Awards
SIIMA Award for Best Debut Actor (2013)
List of Sudheer Babu Hits And Flops Movies
| S.NO | Movie Name | Release Year | Verdict | Director(s) |
| --- | --- | --- | --- | --- |
| 1 | Ye Maaya Chesave [Supporting role!] | 2010 | Super Hit | Gautham Menon |
| 2 | Shiva Manasulo Shruti (SMS) | 2012 | Flop | Tatineni Satya |
| 3 | Prema Katha Chitram | 2013 | Super Hit | J. Prabhakar Reddy |
| 4 | Aadu Magaadra Bujji | 2013 | Flop | Krishna Reddy Gangadhasuu |
| 5 | Dongaata [Cameo appearance] | 2015 | Hit | Vamsi Krishna |
| 6 | Krishnamma Kalipindi Iddarini | 2015 | Average | R. Chandru |
| 7 | Mosagallaku Mosagaadu | 2015 | Flop | Bose Nelluri |
| 8 | Bhale Manchi Roju | 2015 | Hit | Sriram Adittya |
| 9 | Sri Sri [Guest appearance] | 2016 | Flop | Muppalaneni Shiva |
| 10 | Baaghi [Hindi film debut!] | 2016 | Hit | Sabbir Khan |
| 11 | Shamanthakamani | 2017 | Average | Sriram Adittya |
| 12 | Anando Brahma [Guest appearance] | 2017 | Super Hit | Mahi V. Raghav |
| 13 | Sammohanam | 2018 | Average | Mohanakrishna Indraganti |
| 14 | Nannu Dochukunduvate | 2018 | Average | R. S. Naidu |
| 15 | Veera Bhoga Vasantha Rayalu | 2018 | Disaster | Indrasena R |
| 16 | V | 2020 | N/A | Mohan Krishna Indraganti |
| 17 | Sridevi Soda Center | 2021 | Flop | Karuna Kumar |
| 18 | Untitled Gopichand biopic | TBA | Not Yet Released! | Praveen Sattaru |
| 19 | Aa Ammayi Gurinchi Meeku Cheppali | TBA | Not Yet Released! | Mohana Krishna Indraganti |
| 20 | Mama Mascheendra | TBA | Not Yet Released! | R. Srividya Basawa |
| 21 | Mayadari Malligadu | TBA | Not Yet Released! | Lawrence Dasari |
| 22 | Aggi Pulla | TBA | Not Yet Released! | Raja Kiran |