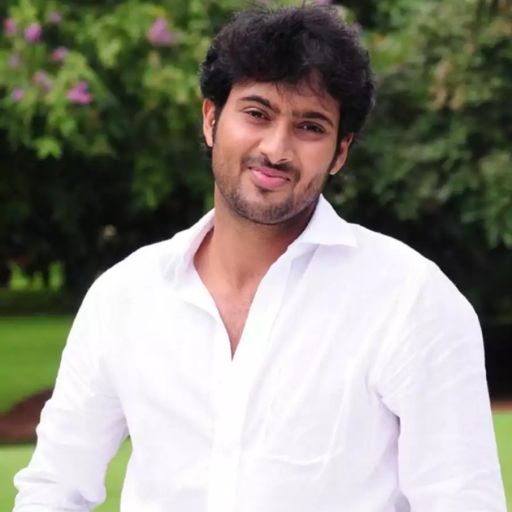 Check out Hit or Flop, blockbuster Uday Kiran Movies: Uday Kiran was a popular Telugu film actor who began his acting career with the film "Chitram" in 2000. He became an overnight sensation with his debut film and was considered one of the most promising actors of his generation. However, his career took a downturn in the mid-2000s, and he struggled to find success in his later years.
Uday Kiran was born on January 26, 1980, in Hyderabad, Telangana, India. He completed his schooling from St. Ann's High School, Hyderabad, and later pursued his bachelor's degree in Commerce from Wesley Degree College, Secunderabad. Uday Kiran made his acting debut with the film "Chitram" in 2000, which was directed by Teja. The film was a huge success and Uday Kiran's performance was widely appreciated. He won the Filmfare Award for Best Actor – Telugu for his debut film.
Following the success of "Chitram," Uday Kiran acted in a series of successful films like "Nuvvu Nenu" (2001), "Manasantha Nuvve" (2001), and "Kalusukovalani" (2002), which further cemented his position as a rising star in Telugu cinema. However, Uday Kiran's career took a turn for the worse in the mid-2000s, as he struggled to find success in his later films. He acted in several films during this period, but most of them failed at the box office.
Despite his lack of success in his later years, Uday Kiran continued to act in films and was also a part of the Tamil and Hindi film industries. He acted in films like "Poi" (2006), "Vambu" (2008), and "Jai Sriram" (2013). Tragically, Uday Kiran committed suicide on January 5, 2014, at the age of 33. His death shocked the Telugu film industry and his fans, who mourned the loss of a promising actor.
Overall, Uday Kiran's career was brief but impactful, and he will always be remembered for his breakthrough performance in "Chitram" and his early success in Telugu cinema.
Uday Kiran Biography
Title
Details
Full Name
Vajpeyajula Uday Kiran
Date of Birth
January 26, 1980
Place of Birth
Attapur, Andhra Pradesh, India
Height
5'9″ (175 cm)
Occupation
Actor
Debut Film
Chitram (Telugu, 2000)
First Breakthrough
Nuvvu Nenu (Telugu, 2001)
Years Active
2000-2014
Number of Films
20
Major Awards
Filmfare Best Actor Award (Telugu) for Nuvvu Nenu (2001)
and Manasantha Nuvve (2002)
List of Uday Kiran Hits and Flops Movies
| Sl. No. | Movie Name | Released Year | Director | Verdict |
| --- | --- | --- | --- | --- |
| 1 | Chitram | 2000 | Teja | Blockbuster |
| 2 | Nuvvu Nenu | 2001 | Teja | Blockbuster |
| 3 | Manasantha Nuvve | 2001 | V. N. Aditya | Blockbuster |
| 4 | Kalusukovalani | 2002 | Raghu | Average |
| 5 | Sreeram | 2002 | G. K. Gopinath | Flop |
| 6 | Holi | 2002 | Not available | Flop |
| 7 | Nee Sneham | 2002 | Paruchuri Murali | Hit |
| 8 | Jodi | 2003 | Praveen Gandhi | Utter Flop |
| 9 | Neeku Nenu Naaku Nuvvu | 2003 | Raja Sekhar | Average |
| 10 | Love Today | 2004 | Not available | Utter Flop |
| 11 | Avunanna Kaadanna | 2005 | Teja | Average |
| 12 | Poi | 2006 | K. Balachander | Utter Flop |
| 13 | Viyyalavari Kayyalu | 2007 | Not available | Flop |
| 14 | Vambu Sandai | 2008 | Not available | Flop |
| 15 | Gunde Jhallumandi | 2008 | Madan | Flop |
| 16 | Eka Loveyudu | 2008 | Not available | Flop |
| 17 | Pen Singam (Alladistha) | 2010 | Bali Srirangam | Flop |
| 18 | Nuvvekaddunte Nenakkadunta | 2012 | Subha Selvam | Flop |
| 19 | Jai Sriram | 2013 | Balaji N Sai | Flop |
| 20 | Chitram Cheppina Katha | 2014 | Mohan | Unreleased |