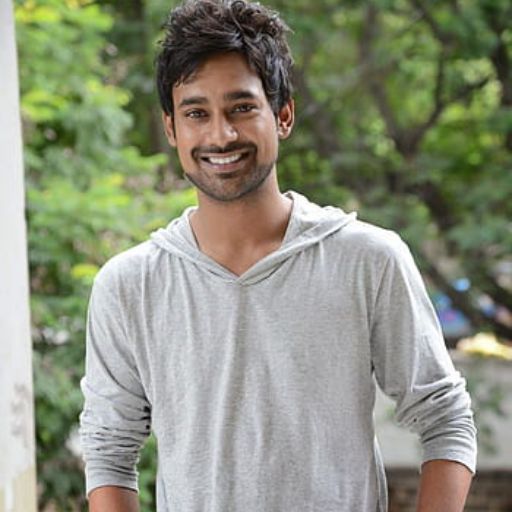 Varun Sandesh is an Indian actor who primarily works in the Telugu film industry. He was born on July 21, 1989, in Rayagada, Odisha, India, and was brought up in the United States. Varun Sandesh completed his schooling and higher education in the US before he decided to pursue a career in acting.
Varun Sandesh made his acting debut in the Telugu film industry with the 2007 film "Happy Days," which was directed by Sekhar Kammula. The film was a critical and commercial success and earned Varun Sandesh widespread recognition and fame. He played the role of a college student named Chandu in the film, and his performance was highly appreciated by both critics and audiences.
After the success of "Happy Days," Varun Sandesh went on to act in several Telugu films, including "Kotha Bangaru Lokam," "Maro Charitra," "Kudirithe Kappu Coffee," "Priyudu," "Yemaindi Ee Vela," and "Evaraina Epudaina," among others. He also appeared in the Tamil film "Kaalai," which was released in 2008.
In addition to acting, Varun Sandesh has also hosted several TV shows, including "Super 2," "Saradaga Kasepu," and "Punch Masala." He has also participated in the reality show "Bigg Boss Telugu Season 3" in 2019.
Varun Sandesh's journey in the cinema industry has had its ups and downs. While he has delivered some notable performances and has been a part of successful films, he has also had his share of box office failures. Despite the setbacks, Varun Sandesh continues to be a popular and respected actor in the Telugu film industry, and he is known for his charming personality and easy-going nature.
Varun Sandesh Biography
S.No
Details
Description
1
Full Name
Varun Sandesh
2
Date of Birth
July 21, 1989
3
Place of Birth
Rayagada, Odisha, India
4
Education
Completed schooling and higher education in the US
5
First Film
Happy Days (Telugu, 2007)
6
Film Industry
Telugu, Tamil
7
Other Professions
TV host, reality show participant
8
Notable Films
Kotha Bangaru Lokam, Maro Charitra, Kudirithe Kappu
Coffee, Yemaindi Ee Vela, Priyudu
9
TV Shows Hosted
Super 2, Saradaga Kasepu, Punch Masala
10
Reality Show Participation
Bigg Boss Telugu Season 3 (2019)
List of Varun Sandesh Hits And Flops Movies
| S.No | Movie Name | Director | Release Year | Verdict |
| --- | --- | --- | --- | --- |
| 1 | Happy Days | Sekhar Kammula | 2007 | Blockbuster |
| 2 | Kotha Bangaru Lokam | Srikanth Addala | 2008 | Blockbuster |
| 3 | Evaraina Epudaina | Marthand K. Shankar | 2009 | Average |
| 4 | Kurradu | Sandeep Gunnam | 2009 | Average |
| 5 | Maro Charitra | Ravi Yadav | 2010 | Flop |
| 6 | Happy Happy Gaa | Priya Saran | 2010 | Flop |
| 7 | Yemaindi Ee Vela | Sampath Nandi | 2010 | Super Hit |
| 8 | Kudirithe Kappu Coffee | Ramana Salva | 2011 | Average |
| 9 | Brahmigadi Katha | Eeshwar Reddy | 2011 | Flop |
| 10 | Priyudu | Sravan | 2011 | Flop |
| 11 | Chammak Challo | Neelakanta | 2013 | Average |
| 12 | Priyathama Neevachata Kushalama | Trinadha Rao Nakkina | 2013 | Flop |
| 13 | Saradaga Ammayitho | Bhanu Shankar Chowdary | 2013 | Average |
| 14 | Abbai Class Ammai Mass | Koneti Srinu | 2013 | Average |
| 15 | D for Dopidi | Siraj Kalla | 2013 | Average |
| 16 | Nuvvala Nenila | Trinadha Rao Nakkina | 2014 | Hit |
| 17 | Pandavulu Pandavulu Thummeda | Sriwass | 2014 | Hit |
| 18 | Ee Varsham Sakshiga | Ramana Mogili | 2014 | Average |
| 19 | Paddanandi Premalo Mari | Mahesh Upputuri | 2015 | Flop |
| 20 | Mama Manchu Alludu Kanchu | Srinivas Reddy | 2015 | Average |
| 21 | Lava Kusa | Jay Sreesivan | 2015 | Flop |
| 22 | Mister 420 | S.S. Ravikumar | 2016 | Flop |
| 23 | Nuvvu Thopu Raa | Harinath Babu B. | 2019 | Average |
| 24 | Induvadana | MSR | 2022 | Average |