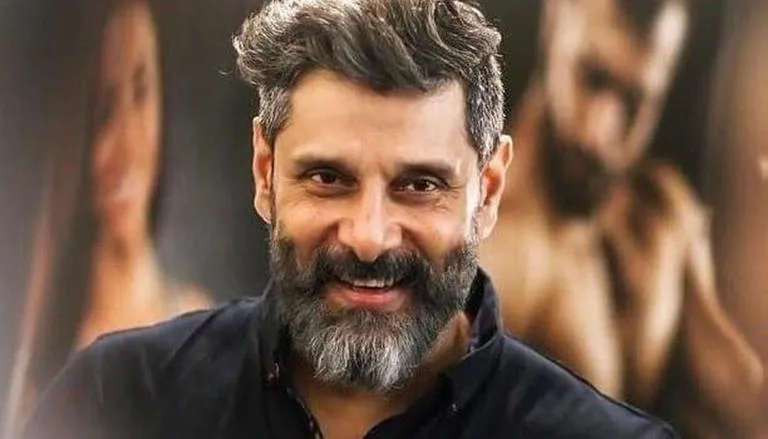 Check out Hit or Flop, blockbuster Vikram Movies: Vikram, also known as Chiyaan Vikram, is one of the most versatile actors in the Tamil film industry. He made his acting debut with the Tamil film "En Kadhal Kanmani" in 1990. However, the film did not perform well at the box office, and Vikram had to wait for another five years to make his mark in the industry.
In 1995, Vikram appeared in the film "Sethu," which became a huge success and established him as a promising actor. The film also earned him his first Filmfare Award for Best Actor. Vikram then went on to deliver a string of successful films such as "Dhill" (2001), "Kasi" (2001), "Saamy" (2003), and "Anniyan" (2005). Vikram's career took a downturn in the mid-2000s when he faced a string of failures at the box office. However, he bounced back with the film "Pithamagan" (2003), which won him his second Filmfare Award for Best Actor. Since then, Vikram has delivered several critically acclaimed performances in films such as "Raavanan" (2010), "Deiva Thirumagal" (2011), and "I" (2015).
Apart from his acting skills, Vikram is also known for his dedication and hard work. He is known to put in a lot of effort to get into the skin of his characters and has undergone drastic physical transformations for many of his roles. Vikram has won several awards and accolades throughout his career, including a National Film Award for Best Actor for his performance in "Pithamagan." Vikram is also involved in several philanthropic activities and has established the Vikram Foundation to help underprivileged children. He is also a trained classical singer and has lent his voice for a few songs in his films.
Overall, Vikram's journey in the cinematic field has been nothing short of remarkable. With his talent and dedication, he has earned the respect and admiration of audiences and industry peers alike, cementing his position as one of the finest actors in the Indian film industry.
Vikram biography
| | |
| --- | --- |
| Name | Vikram Kennedy |
| Date of birth | April 17, 1966 |
| Place of birth | Chennai, Tamil Nadu, India |
| Education | Loyola College, Chennai |
| Occupation | Actor, producer |
| Years active | 1990-present |
| First film | En Kadhal Kanmani (1990) |
| Notable films | Sethu (1999), Dhill (2001), Saamy (2003), Anniyan (2005), Bheema (2008), Raavanan (2010), Deiva Thirumagal (2011), I (2015), Kadaram Kondan (2019) |
| Awards | National Film Award for Best Actor – Pithamagan (2004), Filmfare Award for Best Actor – Tamil – Saamy (2003), Anniyan (2005), Raavanan (2010), I (2015), Tamil Nadu State Film Award for Best Actor – Sethu (1999), Pithamagan (2004), Anniyan (2005), Raavanan (2010) |
| Production company | Raaj Kamal Films International |
List of Vikram Hits and Flops Movies
| | | | | |
| --- | --- | --- | --- | --- |
| S.NO | Movie | Director | Release Year | Verdict |
| 1 | En Kadhal Kanmani | R. K. Selvamani | 1990 | Flop |
| 2 | Thanthu Vitten Ennai | C. V. Sridhar | 1991 | Flop |
| 3 | Kaaval Geetham | S. P. Muthuraman | 1992 | Flop |
| 4 | Meera | P. C. Sreeram | 1992 | Semi Hit |
| 5 | Dhruvam | Joshiy | 1993 | Super Hit |
| 6 | Chirunavvula Varamistava | N/A | 1993 | Average |
| 7 | Mafia | Shaji Kailas | 1993 | Hit |
| 8 | Akka Pettanam Chelleli Kapuram | N/A | 1993 | Flop |
| 9 | Sainyam | Jayaraj | 1993 | Hit |
| 10 | Bangaru Kutumbam | K. Raghavendra Rao | 1994 | Hit |
| 11 | Pudhiya Mannargal | Vikraman | 1994 | Flop |
| 12 | Street | K. S. Adhiyaman | 1995 | Semi Hit |
| 13 | Adalla Majaka | N/A | 1995 | Hit |
| 14 | Ooha | Sasi Shankar | 1996 | Flop |
| 15 | Mayoora Nritham | Sibi Malayil | 1996 | Hit |
| 16 | Akka! Bagunnava? | E. V. V. Satyanarayana | 1996 | Semi Hit |
| 17 | Indraprastham | Haridas | 1996 | Flop |
| 18 | Merupu | Suresh Krishna | 1996 | Hit |
| 19 | Rajaputhran | Shajoon Kariyal | 1996 | Super Hit |
| 20 | Itha Oru Snehagatha | Captain Raju | 1997 | Semi Hit |
| 21 | Ullaasam | J. D. Jerry | 1997 | Flop |
| 22 | Kurralla Rajyam | K. S. Adhiyaman | 1997 | Flop |
| 23 | Kangalin Vaarthaigal | Bharathi-Vasu | 1998 | Semi Hit |
| 24 | Housefull | R. Parthiepan | 1999 | Hit |
| 25 | Sethu | Bala | 1999 | Blockbuster |
| 26 | Indriyam | George Kithu | 2000 | Hit |
| 27 | 9 Nelalu | S. Shankar | 2001 | Flop |
| 28 | Red Indians | Vinayan | 2001 | Semi Hit |
| 29 | Youth | Vincent Selva | 2001 | Hit |
| 30 | Vinnukum Mannukum | Saravana Subbiah | 2001 | Hit |
| 31 | Dhill | Dharani | 2001 | Super Hit |
| 32 | Kasi | Vinayan | 2001 | Super Hit |
| 33 | Gemini | Saran | 2002 | Blockbuster |
| 34 | Samurai | Balaji Sakthivel | 2002 | Semi Hit |
| 35 | King | Prabhu Deva | 2002 | Average |
| 36 | Dhool | Dharani | 2003 | Blockbuster |
| 37 | Kadhal Sadugudu | Durai | 2003 | Average |
| 38 | Saamy | Hari | 2003 | Blockbuster |
| 39 | Pithamagan | Bala | 2003 | Hit |
| 40 | Arul | Hari | 2004 | Hit |
| 41 | Anniyan | S. Shankar | 2005 | Super Hit |
| 42 | Majaa | Shafi | 2005 | Average |
| 43 | Bheemaa | N. Linguswamy | 2008 | Hit |
| 44 | Kanthaswamy | Susi Ganesan | 2009 | Hit |
| 45 | Raavanan | Mani Ratnam | 2010 | Super Hit |
| 46 | Raavan | Mani Ratnam | 2010 | Flop |
| 47 | Deiva Thirumagal | A. L. Vijay | 2011 | Super Hit |
| 48 | Rajapattai | Suseenthiran | 2011 | Hit |
| 49 | Thaandavam | A. L. Vijay | 2012 | Flop |
| 50 | David | Bejoy Nambiar | 2013 | Flop |
| 51 | I | S. Shankar | 2015 | Blockbuster |
| 52 | 10 Endrathukulla | Vijay Milton | 2015 | Average |
| 53 | Iru Mugan | Anand Shankar | 2016 | Super Hit |
| 54 | Sketch | Vijay Chandar | 2018 | Average |
| 55 | Saamy Square | Hari | 2018 | Flop |
| 56 | Kadaram Kondan | Rajesh Selva | 2019 | Hit |
| 57 | Mahaan | Lokesh Kanagaraj | 2022 | OTT (Hit) |
| 58 | Cobra | R. Ajay Gnanamuthu | 2022 | Hit |
| 59 | Ponniyin Selvan 1 | Mani Ratnam | 2022 | All Time Blockbuster |