Navigation
---
Best Thriller Movies on Hotstar | Top 10 Thriller Movies Streaming Hotstar
Last updated on:
November 21st, 2023 at 7:50 am
Edited by:
Harshini
---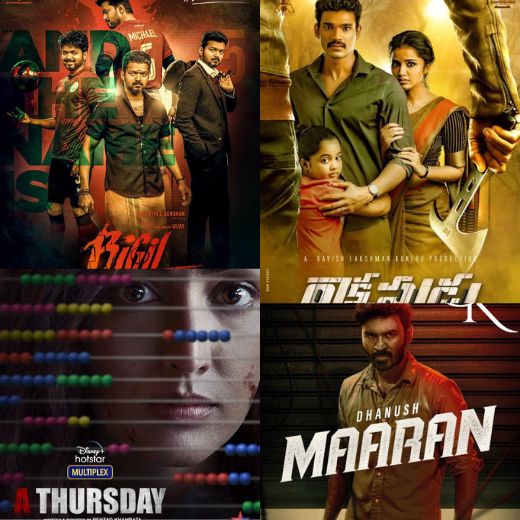 Death on the Nile (2022)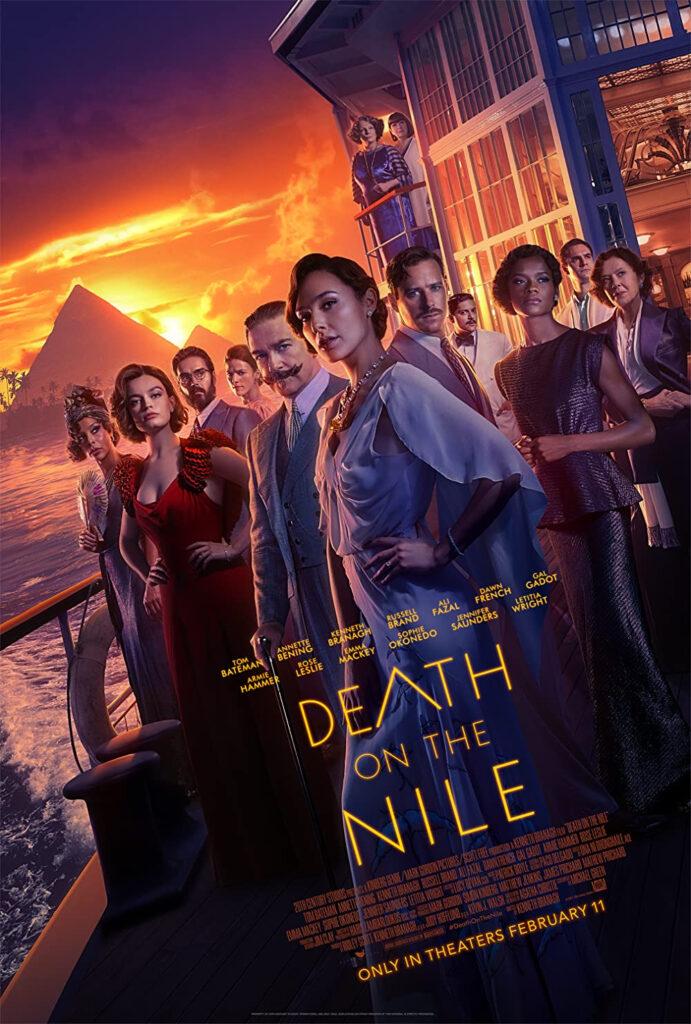 Death on the Nile is a 2022 mystery film directed by Kenneth Branagh, It was produced by Branagh, Ridley Scott, Judy Hofflund, and Kevin J. Walsh, as a sequel to 2017's Murder on the Orient Express. The film stars Branagh as Hercule Poirot, a Belgian detective who is on vacation in Egypt. While on the Nile River, Poirot is called upon to investigate the murder of Linnet Ridgeway (Gal Gadot), a wealthy heiress who has been shot dead in her cabin. Poirot must interview a group of suspects, including Ridgeway's husband Simon (Armie Hammer), her former lover Jacqueline de Bellefort (Emma Mackey), and her maid Louise Bourget (Rose Leslie). Death on the Nile was released in the United States on February 11, 2022. The film received mixed reviews from critics. The film was also a box office success, grossing over $137 million worldwide against a production budget of $90 million.
The King's Man (2021)
The King's Man is a 2021 spy action film directed by Matthew Vaughn from a screenplay by Vaughn and Karl Gajdusek and a story by Vaughn. The third installment in the British Kingsman film series, which is based on the comic book The Secret Service (later retitled to Kingsman) by Mark Millar and Dave Gibbons, it is a prequel to Kingsman: The Secret Service (2014) and Kingsman: The Golden Circle (2017). Its ensemble cast includes Ralph Fiennes, Gemma Arterton, Rhys Ifans, Matthew Goode, Tom Hollander, Harris Dickinson, Daniel Brühl, Djimon Hounsou, and Charles Dance.
The film is set during World War I and follows the origins of the Kingsman organization. Orlando Oxford, a British aristocrat, forms the organization to fight a group of evildoers who are planning to start a war that will kill millions. The film received mixed reviews from critics, with some praising the action sequences and performances, while others criticizing the historical inaccuracies and tone. The film was also a box office success, grossing over $414 million worldwide against a production budget of $100 million.
No Exit (2022)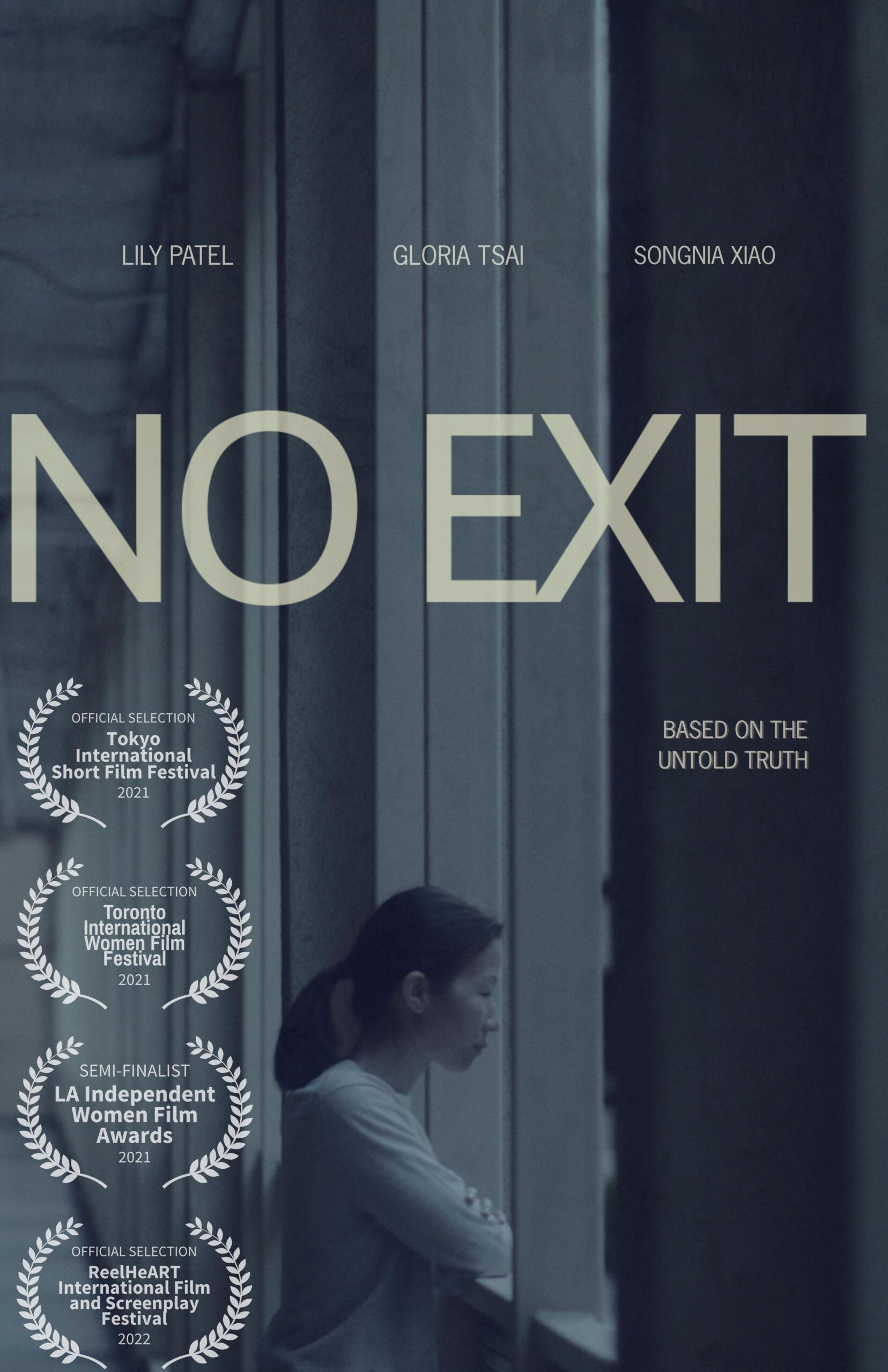 No Exit is a 2022 American thriller film directed by Damien Power from a screenplay by Andrew Barrer and Gabriel Ferrari, based on the 2017 novel of the same name by Taylor Adams. It stars Havana Rose Liu as a recovering drug addict who discovers a kidnapping in progress while stranded at a rest stop during a blizzard. Danny Ramirez, David Rysdahl, Dale Dickey, and Dennis Haysbert co-star as the four suspects while Mila Harris plays the victim. No Exit was released on February 25, 2022, on Hulu by 20th Century Studios. It received mixed reviews from critics, who categorized it as a "reasonably diverting" popcorn movie.
The film follows Darby (Liu), a recovering drug addict who is driving home from visiting her mother when she is caught in a blizzard and forced to stop at a rest stop. While there, she discovers a young girl (Harris) locked in a van in the parking lot. Darby realizes that the girl has been kidnapped, and she must find a way to save her before the kidnapper can escape. The film is a tense and suspenseful thriller that keeps the viewer guessing until the very end.
Netrikann (2021)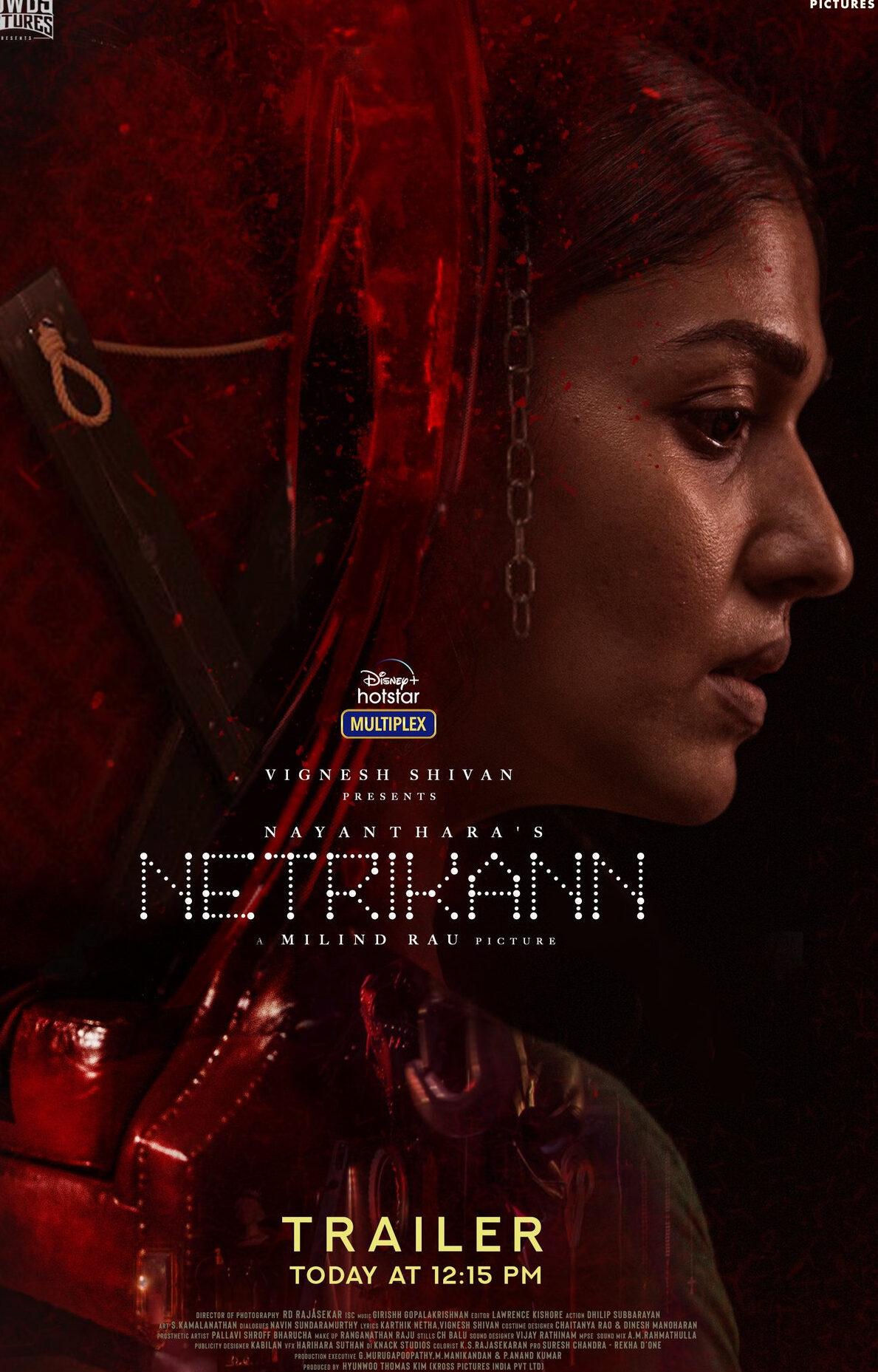 Netrikann is a 2021 Indian Tamil-language crime thriller film directed by Milind Rau. The film stars Nayanthara with Ajmal Ameer, K. Manikandan, and Saran Shakthi in supporting roles. A remake of the 2011 South Korean film Blind, it centres around a blind police officer in search of a serial killer. The film is produced by Vignesh Shivan and Hyunwoo Thomas Kim under Rowdy Pictures, and Kross Pictures. Netrikann was released on 13 August 2021 on the streaming platform Disney+ Hotstar.
The film follows Durga (Nayanthara), a former CBI officer who lost her eyesight in a car accident. She is now living a quiet life, but her life is turned upside down when she witnesses a kidnapping. Durga uses her heightened senses and her training as a police officer to track down the kidnapper and save the victim. Netrikann is a well-made and suspenseful thriller.
Maaran (2022)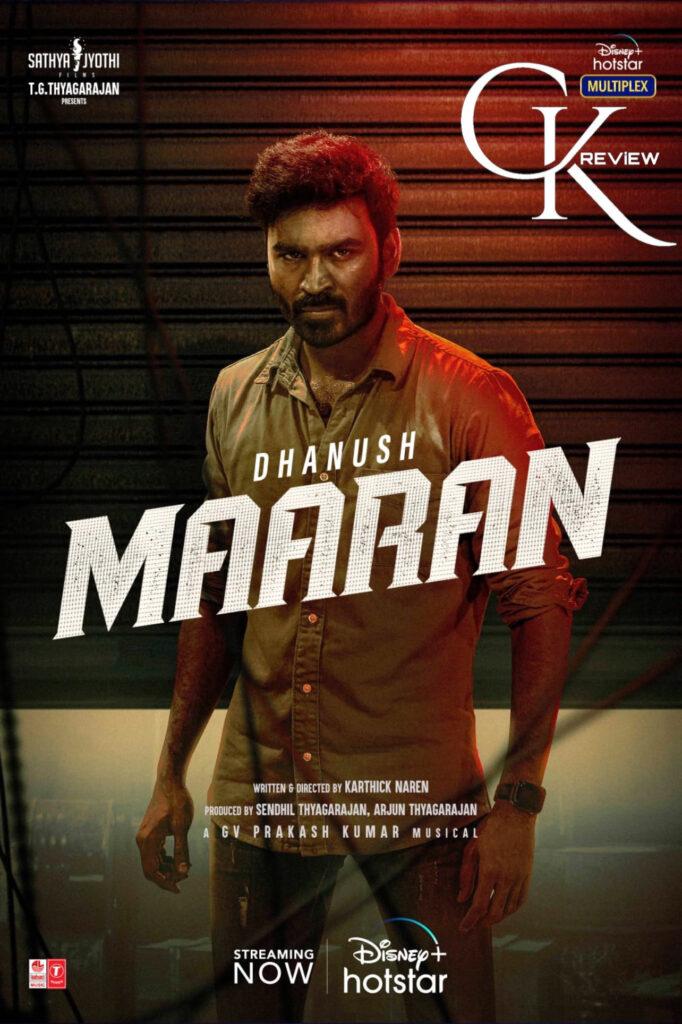 Maaran is a 2022 Indian Tamil-language action thriller film written and directed by Karthick Naren, with the screenplay and dialogues were co-written by Suhas-Sharfu and Vivek. Produced by T. G. Thyagarajan, Sendhil Thyagarajan and Arjun Thyagarajan of Sathya Jyothi Films, the film stars Dhanush, Smruthi Venkat and Malavika Mohanan, with Samuthirakani, Ramki, Mahendran and Krishnakumar Balasubramanian appearing in supporting roles. The music is composed by G. V. Prakash Kumar, with cinematography handled by Vivekanand Santhosham and editing handled by Prasanna G. K.
The film follows Mathimaaran (Dhanush), an investigative journalist who exposes a fraud by Pazhani (Samuthirakani), a politician. As a result, it lands his career in trouble, while also threatening his family's safety. Mathimaaran must then fight to protect his loved ones and expose the truth. Maaran was released directly for streaming on Disney+ Hotstar on 11 March 2022. The film received mixed reviews from critics.
A Thursday 2022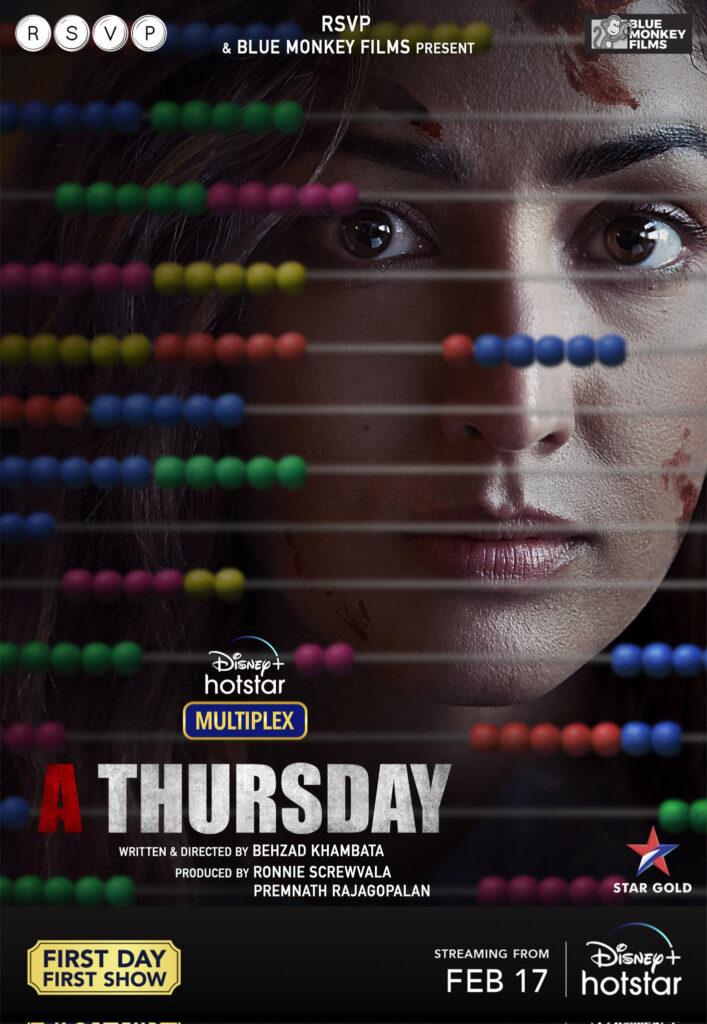 A Thursday is a 2022 Indian Hindi-language vigilante thriller film written and directed by Behzad Khambata. The film was produced by RSVP Movies and stars Yami Gautam, Atul Kulkarni, Neha Dhupia, Dimple Kapadia, and Karanvir Sharma. It premiered on Disney+ Hotstar on 17 February 2022. The film received mixed reviews, while Gautam's performance received critical acclaim.
The film follows Naina Jaiswal (Yami Gautam), a playschool teacher who takes 16 of her students hostage and demands the release of a convict. The film explores the themes of social injustice and the power of one person to make a difference. A Thursday was praised for its performances, particularly Gautam's, and its suspenseful plot. However, some critics felt that the film was too long and that the ending was somewhat predictable.
Ugly (2019)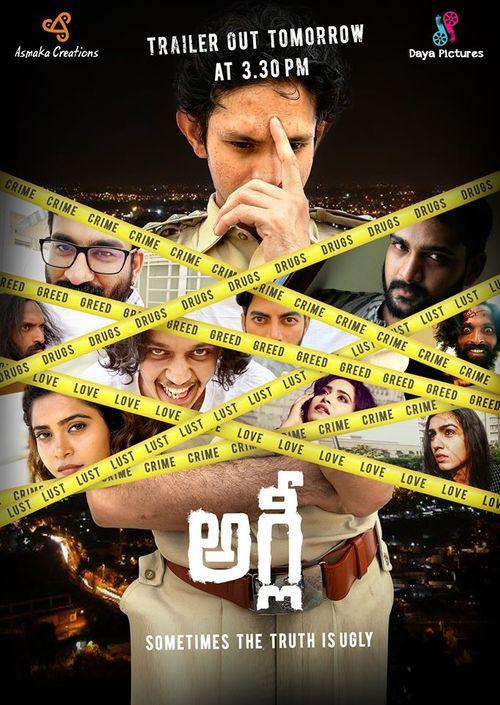 Ugly is a 2019 Indian Telugu-language crime thriller film directed by K. Dayakar Reddy and written by Praveen Varma. The film stars Ch Rohit Kumar, Priyanka Pandey, and Sonakshi Varma. It follows the story of a young couple who are framed for the murder of a woman. The film was released on 8 November 2019.
The film received mixed reviews from critics, with some praising the performances and the suspenseful plot, while others criticized the slow pacing and the lack of character development. Ugly is a well-made crime thriller with strong performances.
Bigil (2019)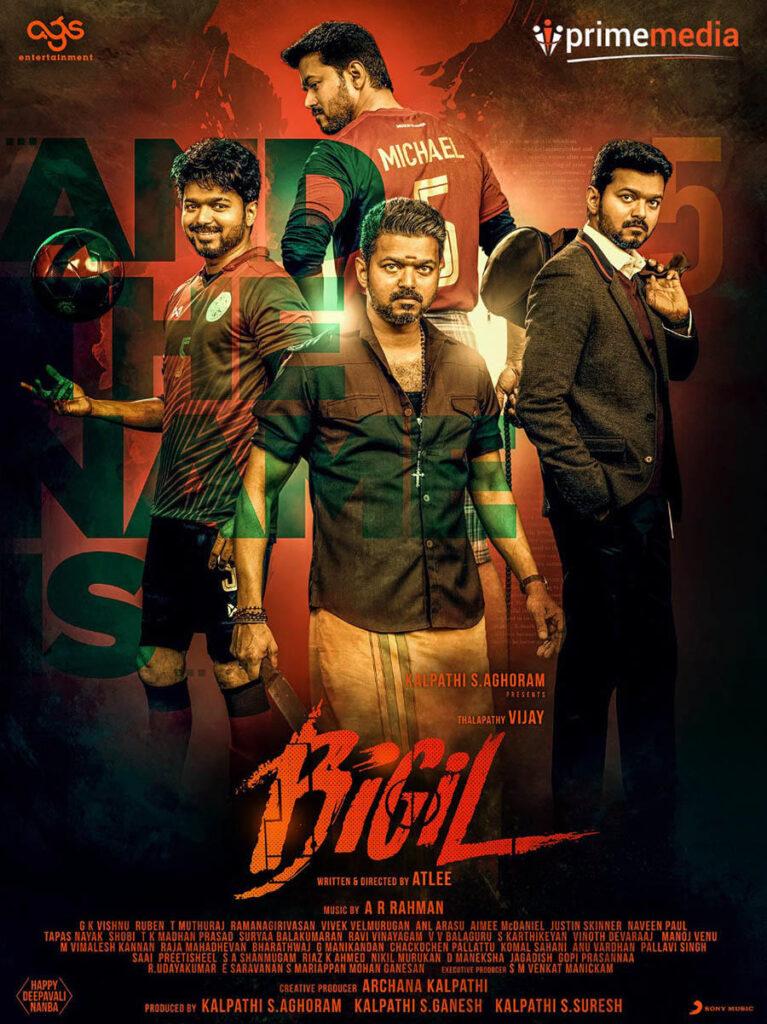 Bigil (transl. Whistle) is a 2019 Indian Tamil-language sports action film written and directed by Atlee and produced by Kalpathi S. Aghoram under the banner AGS Entertainment. The film stars Vijay in the titular role while Nayanthara, Jackie Shroff, Vivek and Kathir appear in other prominent roles. It revolves around Michael Rayappan alias Bigil, a footballer-turned-gangster who decides to coach a women's football team when their coach gets attacked.
The film was released on 25 October 2019, coinciding with the occasion of Diwali, where it received mixed to positive reviews from critics with praise for Vijay's performance, social message and direction, but criticism was aimed at formulaic screenwriting and excessive length. The film emerged as the highest-grossing Tamil film of 2019 and 50th highest-grossing Indian film of all time, collecting around ₹285–300 crore upon its release, it further became one of the highest-grossing Tamil films of all time and Vijay's highest-grossing film in his career at that time.
Rakshasudu (2019)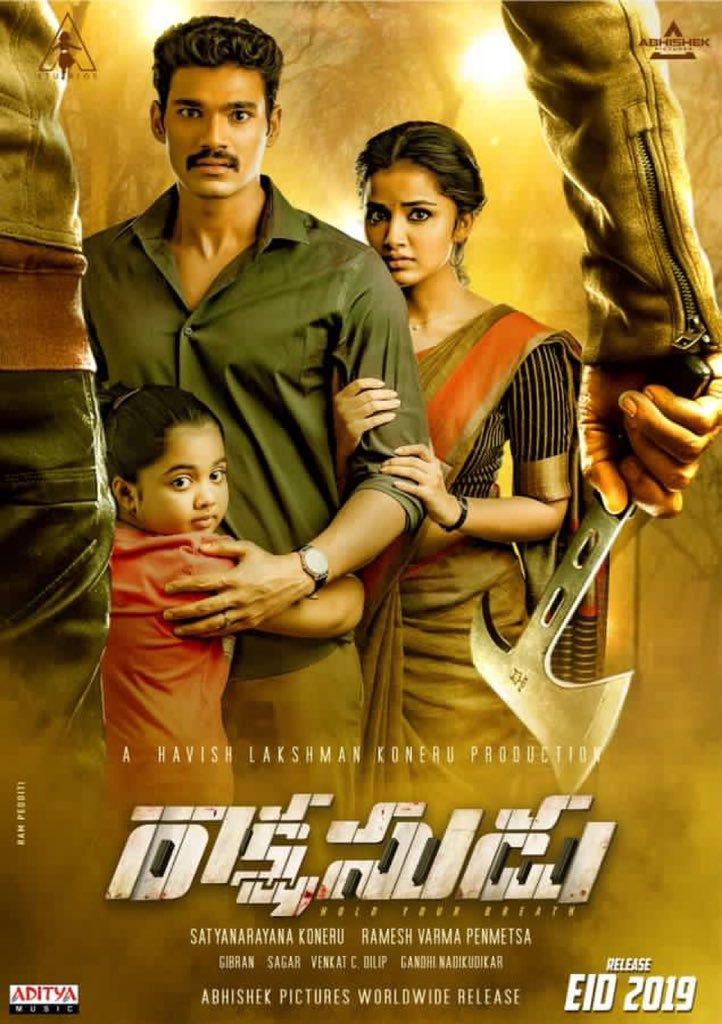 "Rakshasudu" is a 2019 Indian Telugu-language psychological thriller film directed by Ramesh Varma. The movie is a remake of the 2018 Tamil film "Ratsasan." It stars Bellamkonda Sreenivas and Anupama Parameswaran in the lead roles, with Saravanan, Vinod Sagar, and others appearing in supporting roles.
The story revolves around Arun Kumar, a struggling filmmaker who aspires to make a horror movie. However, circumstances lead him to investigate a series of gruesome murders of young schoolgirls in his neighborhood. As he delves deeper into the investigation, he realizes that a psychopath serial killer, who calls himself "Rakshasudu" (the demon), is behind the murders. "Rakshasudu" received positive reviews for its gripping storyline, intense performances, and engaging screenplay.
Kaithi (2019)
"Kaithi" is a 2019 Indian Tamil-language action thriller film directed by Lokesh Kanagaraj. The film features Karthi in the lead role, with Narain, George Maryan, Ramana, and others appearing in supporting roles.
The story of "Kaithi" revolves around Dilli, a recently released prisoner who is on a mission to meet his daughter for the first time. On the same night, a group of police officers, led by Bejoy, plan to transport a group of dangerous criminals by road. However, things take a turn when an accident occurs, causing the criminals to escape. With the police officers injured and unable to seek help, Dilli, who happens to be nearby, becomes the only hope to save the situation. "Kaithi" received critical acclaim for its unique premise, intense action sequences, and Karthi's powerful performance.