Navigation
---
List of Upcoming Movies and Web Series in May 2023
Last updated on:
April 30th, 2023 at 11:47 pm
Edited by:
Harshini
---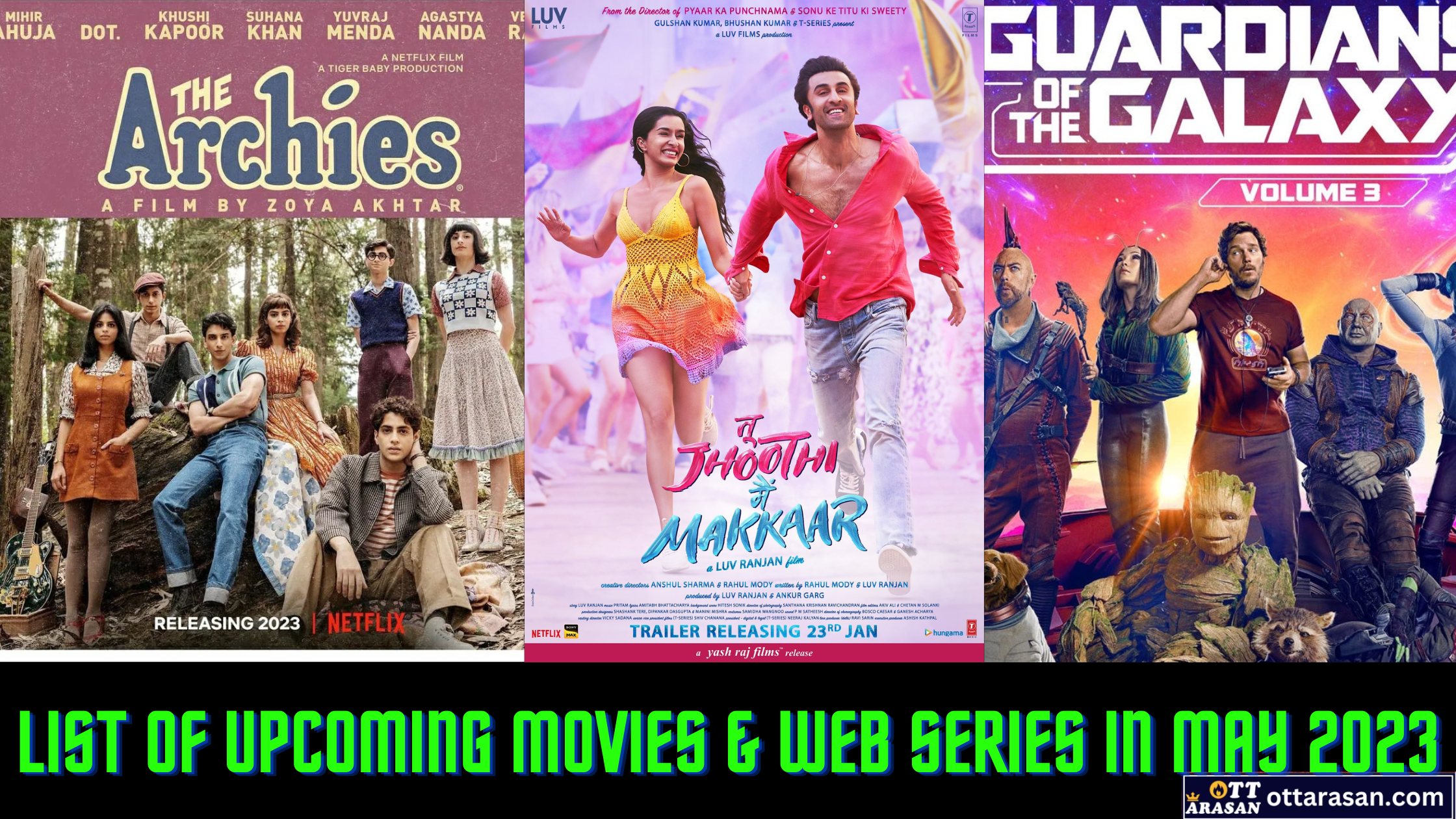 Check out Hit or Flop, blockbuster movies/ Series in May 2023: Get ready for a month full of entertainment with the list of upcoming movies and web series in May 2023! With highly anticipated movies and series set to premiere, May 2023 releases are sure to keep you glued to your screens. Discover new web series in May 2023 that span a wide range of genres, along with top movies hitting theaters or streaming platforms. Stay updated on the latest streaming content in May 2023, so you don't miss out on any must-watch films and shows. As we approach the month, keep an eye out for May 2023 premieres, and mark your calendars for the most anticipated movies and series that are set to make a splash. There's something for everyone in the entertainment releases for May 2023, so gear up and get ready to discover what to watch in May 2023!
OTT platforms in India stream a lot of blockbuster movies & series in all languages. OTT platforms offer a wide range of video content, including movies, TV shows, documentaries, live sports events, and original programming. They are usually subscription-based, but some may also offer ad-supported or pay-per-view options.
Some popular OTT platforms include Netflix, Amazon Prime Video, Hulu, Disney+, HBO Max, and YouTube TV. These platforms have become increasingly popular in recent years, as more and more people are cutting the cord with traditional TV services and opting for streaming options instead.
Here you can find the latest release series in May 2023, Also the upcoming movies on the popular ott platform.
Also check: Upcoming movies & web series in March 2023 | Upcoming movies & web series in April 2023