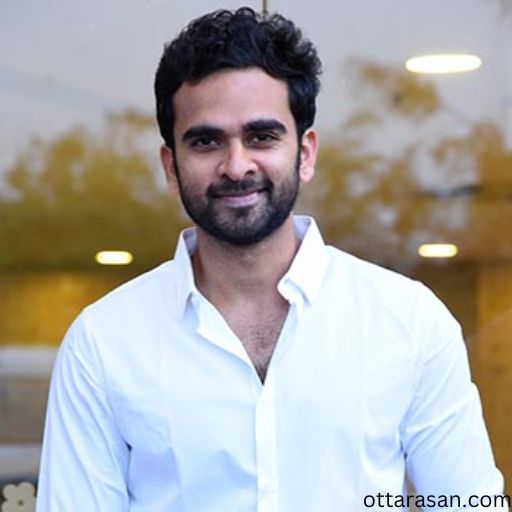 Check out Hit or Flop, blockbuster Ashok Selvan movies: Ashok Selvan is a talented actor in the Tamil film industry. He made his debut in 2012 with the film 'Soodhu Kavvum,' which turned out to be a blockbuster hit at the box office. Directed by Nalan Kumarasamy, 'Soodhu Kavvum' is a black comedy that revolves around a group of small-time kidnappers who get entangled in a series of unexpected events. Ashok Selvan played the role of Kesavan, a young man who gets drawn into the world of crime and becomes a member of the kidnapper gang.
After his debut, Ashok Selvan went on to act in several critically acclaimed films like 'Thegidi,' 'Pizza 2: Villa,' and 'Oh My Kadavule,' among others. He has also won several awards and nominations for his performances, including the Vijay Award for Best Debut Actor for 'Soodhu Kavvum.' His recent film, 'Oh My Kadavule,' was a commercial and critical success, and Ashok Selvan's performance in the film was highly praised.
Ashok Selvan's journey in the cinema industry has been a successful one so far. He has established himself as a versatile actor who can handle a variety of roles with ease. He has worked with some of the best directors and actors in the industry, and his performances have always been appreciated by the audience and the critics alike.
Apart from his acting skills, Ashok Selvan is also known for his dedication and hard work. He is constantly looking for ways to improve his craft and has undergone rigorous training for some of his roles. He is also a fitness enthusiast and spends a lot of time working out to maintain his physique.
Overall, Ashok Selvan is one of the most promising young talents in the Tamil film industry, and his journey so far has been impressive. With several exciting projects lined up, it will be exciting to see what he has in store for his fans in the future.
Ashok selvan biography
| Name | Ashok Selvan |
| --- | --- |
| Date of Birth | 8 November 1989 |
| Age | 33 years |
| Place of Birth | Erode, Tamil Nadu, India |
| Occupation | Actor |
| Years Active | 2012 – present |
| Nationality | Indian |
| Religion | Hinduism |
| Education | Bachelor of Engineering (B.E.) in Computer Science |
| Debut Film | 'Soodhu Kavvum' (2012) |
| Known For | 'Thegidi,' 'Oh My Kadavule,' 'Mehandi Circus' |
| Awards | Vijay Award for Best Debut Actor for 'Soodhu Kavvum' (2012) |
| Upcoming Films | 'Red Rum,' 'Hostel,' 'Vakeel Saab' (Telugu debut) |
List of Ashok Selvan Hits and Flops Movies
| S.NO | Movie | Director | Release Year | Verdict |
| --- | --- | --- | --- | --- |
| 1 | Soodhu Kavvum | Nalan Kumarasamy | 2013 | Hit |
| 2 | Pizza II: Villa | Deepan Chakravarthy | 2013 | Average |
| 3 | Thegidi | P. Ramesh | 2014 | Super Hit |
| 4 | Savaale Samaali | Sathyasiva | 2015 | Average |
| 5 | 144 | G. Manikandan | 2015 | Average |
| 6 | Kootathil Oruthan | T.J. Gnanavel | 2017 | Hit |
| 7 | Sil Samayangalil | Priyadarshan | 2018 | Average |
| 8 | Oh My Kadavule | Ashwath Marimuthu | 2020 | Super Hit |
| 9 | Ninnila Ninnila | Ani. I. V. Sasi | 2021 | OTT (Hit) |
| 10 | Marakkar: Lion Of The Arabian Sea | Priyadarshan | 2021 | Average |
| 11 | Sila Nerangalil Sila Mani Dhargal | Vishal Venkat | 2022 | Flop |
| 12 | Manmadha Leelai | Venkat Prabhu | 2022 | Flop |
| 13 | Hostel | Sumanth Radhakrishnan | 2022 | Flop |
| 14 | Vezham | Sandeep Shyam | 2022 | Flop |
| 15 | Nitham Oru Vaanam | Ra Karthik | 2022 | Flop |
| 16 | Estate | Dean Craig | 2022 | Flop |
Also Check: G V Prakash Kumar Hits And Flops Movies List | Arulnithi Hits and Flops Movies List | Aadhi Pinisetty Hits And Flops Movies List