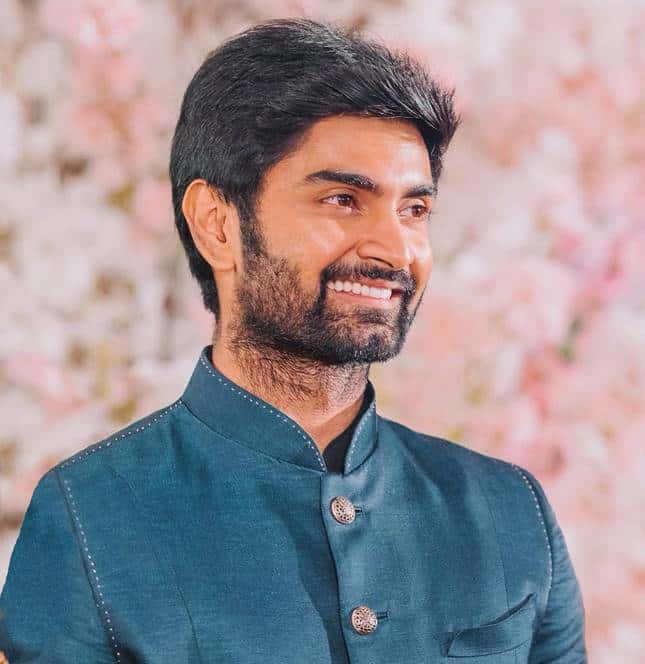 Check out Hit or Flop, blockbuster Atharvaa movies: Atharvaa Murali is a popular actor in the Tamil film industry, often referred to as Kollywood. He made his acting debut in the 2010 film Baana Kaathadi, directed by Badri Venkatesh. The film was a romantic drama and received a positive response from the audience. Atharvaa's performance was widely appreciated, and he soon became one of the most promising young actors in the industry.
After Baana Kaathadi, Atharvaa went on to star in several successful films such as Muppozhudhum Un Karpanaigal, Paradesi, Eetti, and Imaikkaa Nodigal, to name a few. His performances in these films were well received, and he established himself as a versatile actor who can handle a variety of roles with ease.
Atharvaa has also won several awards for his performances, including the Best Actor award at the Norway Tamil Film Festival for his role in the film Paradesi. He has also been nominated for numerous other awards for his acting skills.
Atharvaa's journey in the cinematic field has been inspiring, as he has proved himself to be a talented actor with his hard work and dedication. He continues to entertain audiences with his performances, and his fans eagerly await his upcoming projects.
Overall, Atharvaa Murali is a talented actor who has carved a niche for himself in the Tamil film industry. With his impressive performances and dedication, he has proven that he has what it takes to be a successful actor in the industry, and we look forward to seeing more of his work in the future.
Atharvaa biography
| | |
| --- | --- |
| Full Name | Atharvaa Murali |
| Date of Birth | May 7, 1989 |
| Place of Birth | Chennai, Tamil Nadu, India |
| Parents | Murali and Shoba |
| Siblings | None |
| Education | Sathyabama University, Chennai |
| Debut Film | Baana Kaathadi (2010) |
| Famous For | Muppozhudhum Un Karpanaigal, Paradesi, Eetti, Boomerang |
List of Atharvaa Hits and Flops Movie
| | | | | |
| --- | --- | --- | --- | --- |
| S.No | Film Name | Year | Director | Verdict |
| 1 | Baana Kaathadi | Badri Venkatesh | 2010 | Average |
| 2 | Muppozhudhum Un Karpanaigal | Elred Kumar | 2012 | Average |
| 3 | Paradesi | Bala | 2013 | Average |
| 4 | Irumbu Kuthirai | Yuvaraj Bose | 2014 | Super Hit |
| 5 | Chandi Veeran | A. Sarkunam | 2015 | Flop |
| 6 | Eetti | Ravi Arasu | 2015 | Hit |
| 7 | Kanithan | T. N. Santhosh | 2016 | Super Hit |
| 8 | Gemini Ganeshanum Suruli Raajanum | Odam Ilavarasu | 2017 | Super Hit |
| 9 | Semma Botha Aagatha | Badri Venkatesh | 2018 | Average |
| 10 | Imaikkaa Nodigal | R. Ajay Gnanamuthu | 2018 | Super Hit |
| 11 | Boomerang | R. Kannan | 2019 | Average |
| 12 | 100 | Sam Anton | 2019 | Hit |
| 14 | Gaddalakonda Ganesh | Harish Shankar | 2019 | Super Hit |
| 15 | Thalli Pogathey | Kannan Thamarakkulam | 2021 | Flop |
| 16 | Kuruthi Aattam | Sri Ganesh | 2022 | Flop |
| 17 | Trigger | Sam Anton | 2022 | Flop |
| 18 | Pattathu Arasan | A. Sarkuman | 2022 | Average |