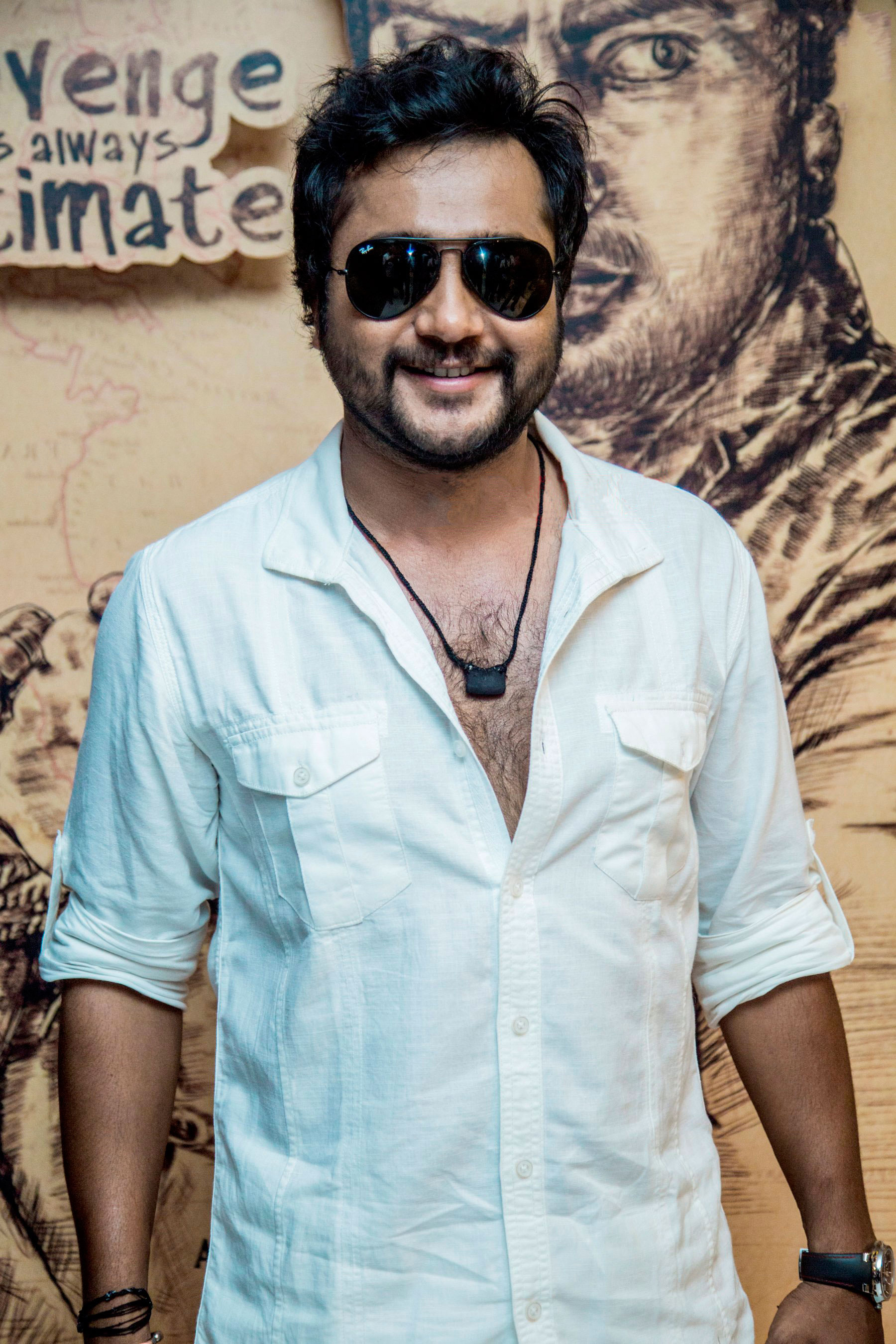 Check out hit or flop, blockbuster Bobby Simha movies: Bobby Simha is a versatile Indian actor who has established himself as a prominent figure in Tamil cinema. He began his acting career in 2012 with the Tamil film "Kadhalil Sodhappuvadhu Yeppadi," directed by Balaji Mohan. Although the film was not a commercial success, Bobby Simha's performance received critical acclaim, and he was recognized for his natural acting skills.
In 2014, Bobby Simha achieved a breakthrough in his career with the film "Jigarthanda," directed by Karthik Subbaraj. He played the role of the menacing gangster "Assault Sethu," which earned him widespread recognition and critical acclaim. Bobby Simha's nuanced performance in the film won him the National Film Award for Best Supporting Actor in 2015.
Following the success of "Jigarthanda," Bobby Simha went on to act in several commercially successful films like "Soodhu Kavvum," "Neram," "Iraivi," "Vikram Vedha," "Saamy²," "Petta," and "Asuran." He has also acted in a few Telugu, Malayalam, and Kannada films.
Bobby Simha's journey in the cinematic field has been nothing short of inspiring. He is known for his ability to portray a wide range of characters with ease and has earned a reputation as a versatile actor. Bobby Simha's dedication to his craft and his willingness to experiment with different roles have won him several accolades, including the National Film Award, Filmfare Awards, and Vijay Awards.
In addition to his acting career, Bobby Simha is also involved in philanthropic activities and has been a part of several charitable organizations. He is married to actress Reshmi Menon since 2016 and is a proud father of a son.
Overall, Bobby Simha's contributions to Tamil cinema are significant, and he continues to be an inspiration to aspiring actors with his hard work, dedication, and natural acting talent.
Bobby Simha biography
| Name | Bobby Simha |
| --- | --- |
| Date of Birth | November 6, 1984 |
| Place of Birth | Kodaikanal, Tamil Nadu, India |
| Education | Graduated with a degree in Mathematics from Loyola College in Chennai |
| Profession | Actor |
| Debut Film | Kadhalil Sodhappuvadhu Yeppadi (2012) |
| Breakthrough Film | Jigarthanda (2014) |
| Wife | Reshmi Menon (married in 2016) |
| Children | One son |
| Notable Films | Soodhu Kavvum, Neram, Iraivi, Vikram Vedha, Saamy², Petta, and Asuran |
| Awards | National Film Award for Best Supporting Actor (Jigarthanda), Filmfare Awards, and Vijay Awards. |
List of Bobby Simha Hits And Flops Movies
| S.NO | Movie | Director | Release Year | Verdict |
| --- | --- | --- | --- | --- |
| 1 | Kadhalil Sodhappuvadhu Yeppadi | Balaji Mohan | 2012 | Hit |
| 2 | Pizza | Karthik Subbaraj | 2012 | Super Hit |
| 3 | Naan Rajavaga Pogiren | Prithvi Rajkumar | 2013 | Average |
| 4 | Soodhu Kavvum | Nalan Kumarasamy | 2013 | Blockbuster |
| 5 | Neram | Alphonse Putharen | 2013 | Super Hit |
| 6 | Beware of Dogs | Vishnuvardhan | 2014 | Flop |
| 7 | Jigarthanda | Karthik Subbaraj | 2014 | Hit |
| 8 | Aadama Jaichomada | Badri | 2014 | Hit |
| 9 | Aaaah | Hari Shankar, Hareesh Narayan | 2014 | Semi Hit |
| 10 | Oru Vadakkan Selfie | G Prajith | 2015 | Super Hit |
| 11 | Chennai Ungalai Anbudan Varaverkirathu | Marudhu Raja | 2015 | Flop |
| 12 | Masala Padam | Laxman Kumar | 2015 | Average |
| 13 | Urumeen | Sakthivel Perumalsamy | 2015 | Flop |
| 14 | Bangalore Naatkal | Bommarillu Bhaskar | 2016 | Flop |
| 15 | Aviyal | Alphonse Putharen, Shameer Sultan, Mohit Mehra, Lokesh Kanagaraj | 2016 | Average |
| 16 | Run | Ani Kanneganti | 2016 | Semi Hit |
| 17 | Ko 2 | Sarath | 2016 | Hit |
| 18 | Meera Jaakirathai | S. P. Jananathan | 2016 | Flop |
| 19 | Iraivi | Karthik Subbaraj | 2016 | Super Hit |
| 20 | Metro | Anandakrishnan | 2016 | Semi Hit |
| 21 | Kavalai Vendam | Deekay | 2016 | Average |
| 22 | Paambhu Sattai | Adam Dasan | 2017 | Hit |
| 23 | Karuppan | R. Panneerselvam | 2017 | Average |
| 24 | Thiruttu Payale 2 | Susi Ganeshan | 2017 | Hit |
| 25 | Rosapoo | Vinu Joseph | 2018 | Hit |
| 26 | Kammara Sambhavam | Rathish Ambat | 2018 | Average |
| 27 | Saamy 2 | Hari | 2018 | Flop |
| 28 | Ladoo | Arungeorge K David | 2018 | Flop |
| 29 | Petta | Karthik Subbaraj | 2019 | Hit |
| 30 | Agni Devi | John Paul Raj, Sham Surya | 2019 | Average |
| 31 | Edaina Jaragocchu | K Ramakanth | 2019 | Flop |
| 32 | Disco Raja | VI Anand | 2020 | Flop |
| 33 | Putham Pudhu Kaalai | Devan | 2020 | OTT Release |
| 34 | Gully Rowdy | G. Nageswara Reddy | 2021 | Semi Hit |
| 35 | Mahaan | Karthik Subbaraj | 2022 | OTT(Hit) |
| 36 | 777 Charlie | Kiranraj K | 2022 | Super Hit |
| 37 | Ammu | Charukesh Sekar | 2022 | OTT(Hit) |
| 38 | Waltair Veerayya | K. S. Ravindra | 2023 | Hit |