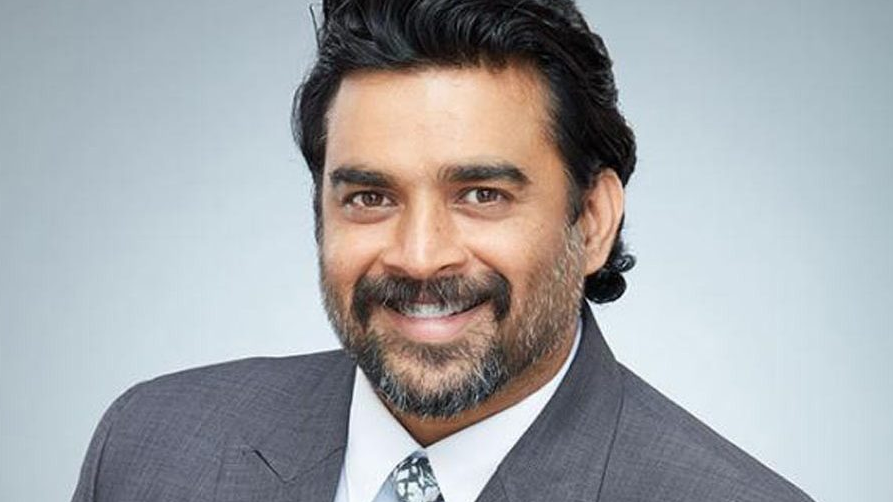 Check out Hit or Flop, blockbuster Madhavan Movies: Madhavan is a popular Indian actor who has worked in several Tamil, Hindi, Telugu and Malayalam films. He started his career as a guest actor in the Zee TV series Banegi Apni Baat in 1996. He then made his acting debut in the Tamil film, Alai Payuthey in 2000, which was directed by Mani Ratnam. The film was a major success and earned him his first Filmfare Award for Best Tamil Actor.
Madhavan has appeared in several successful films in both Tamil and Hindi cinema, including Minnale, Run, Dil Vil Pyar Vyar, Rang De Basanti, Guru, 3 Idiots, Tanu Weds Manu and its sequel, and many more. He has also won several awards for his performances, including four Filmfare Awards.
Apart from acting, Madhavan has also hosted several TV shows and has been a brand ambassador for several popular brands. He has also worked as a writer and producer, and has produced films such as Irudhi Suttru (Saala Khadoos in Hindi) and Vikram Vedha. Madhavan is also known for his philanthropic work, and has been associated with several charitable organizations. He is married to Sarita Birje, a costume designer, and the couple has a son named Vedant.
Overall, Madhavan is considered to be one of the most talented and versatile actors in Indian cinema, and has left a lasting impression on audiences with his memorable performances.
Madhavan biography
Name

Madhavan Ranganathan

Date of Birth
June 1, 1970
Place of Birth
Jamshedpur, Jharkhand, India
Education
Graduated with a degree in electronics from Rajaram College in
Kolhapur, Maharashtra
Career
TV actor and host (late 90s); Film debut in 1996 with "Is Raat Ki Subah Nahin";
Became popular in Tamil cinema with "Alaipayuthey" (2000); Starred in
successful Tamil and Hindi films
Awards
Filmfare and Tamil Nadu State Film Awards
Other Endeavors
Writer and film producer
Philanthropy
Promoting blood donation and supporting education of underprivileged children
List of Madhavan Hits and Flops Movies
S.NO

Movie

Release Year

Director

Verdict

1
Inferno
1997
Fred Olen Ray
Verdict Not Found!
2
Nothing But Life
2004
Rajiv Anchal
Verdict Not Found!
3
That Four-Letter Word
2007
Sudhish Kamath
Verdict Not Found!
4
Night Of The Living Dead:
Darkest Dawn
2015
Zebediah De Soto
Verdict Not Found!
5
Is Raat Ki Subah Nahin
1996
Sudhir Mishra
Average
6
Rehnaa Hai Terre Dil Mein
2001
Gautham Menon
Flop
7
Dil Vil Pyar Vyar
2002
Anant Mahadevan
Disaster
8
Ramji Londonwaley
2005
Sanjay Dayma
Disaster
9
Rang De Basanti
2006
Rakeysh Omprakash
Hit
10
Guru
2007
Mani Ratnam
Hit
11
Delhii Heights
2007
Anand Kumar
Disaster
12
Halla Bol
2008
Rajkumar Santoshi
Flop
13
Mumbai Meri Jaan
2008
Nishikant Kamat
Flop
14
13B
2009
Vikram K. Kumar
Flop
15
Sikandar
2009
Piyush Jha
Disaster
16
3 Idiots
2009
Rajkumar Hirani
All Time Blockbuster
17
Teen Patti
2010
Leena Yadav
Disaster
18
Jhootha Hi Sahi
2010
Abbas Tyrewala
Disaster
19
Tanu Weds Manu
2011
Anand L. Rai
Hit
20
Jodi Breakers
2012
Ashwini Chaudhary
Flop
21
Taak Jhaank
2013
Sudhir Mishra
No Verdict Found!
22
Akeli
2014
M. Saravanan
YouTube Release!
23
Tanu Weds Manu: Returns
2015
Anand L. Rai
Blockbuster
24
Saala Khadoos
2016
Sudha Kongara
Disaster
25
Zero
2018
Aanand L. Rai
Flop
26
Rocketry: The Nambi Effect
2021
R. Madhavan
Not Yet Released!
27
Amriki Pandit
2021
Kalpesh Garg
Not Yet Released!
28
Shanti Shanti Shanti
1998
T. B. Srinivas
No Verdict Found!
29
Tipu Kanan Tipu Kiri
2008
Sharad Sharan
No Verdict Found!
30
Made In USA
2004
Jean-Luc Godard
No Verdict Found!
31
Alaipayuthey
2000
Mani Ratnam
Blockbuster
32
Ennavale
2000
S. Shankar
Flop
33
Minnale
2001
Gautham Menon
Blockbuster
34
Dumm Dumm Dumm
2001
Azhagam Perumal
Hit
35
Paarthale Paravasam
2001
K. Balachander
Flop
36
Kannathil Muthamittal
2002
Mani Ratnam
Hit
37
Run
2002
N. Linguswamy
Average
38
Anbe Sivam
2003
Sundar C
Flop
39
Nala Damayanthi
2003
Mouli
Hit
40
Lesa Lesa
2003
Priyadarshan
Hit
41
Priyamaana Thozhi
2003
Vikraman
Flop
42
Jay Jay
2003
Saran
Average
43
Aethirree
2004
K. S. Ravikumar
Flop
44
Aaytha Ezhuthu
2004
Mani Ratnam
Hit
45
Priyasakhi
2005
K. S. Adhiyaman
Flop
46
Thambi
2006
Seeman
Hit
47
Rendu
2006
Sundar C
Hit
48
Aarya
2007
Balasekaran
Flop
49
Evano Oruvan
2007
Radha Mohan
Hit
50
Vaazhthugal
2008
Seeman
Flop
51
Yavarum Nalam
2009
Vikram Kumar
Hit
52
Guru En Aalu
2009
Selva Raja
Flop
53
Manmadan Ambu
2010
K. S. Ravikumar
Average
54
Vettai
2012
N. Linguswamy
Hit
55
Irudhi Suttru
2016
Sudha Kongara
Super Hit
56
Vikram Vedha
2017
Pushkar-Gayathri
Blockbuster
57
Magalir Mattum
2017
Bramma
Special Appearance
58
Silence
2020
Hemant Madhukar
No Verdict Found!
59
Maara
2021
Dilip Kumar
Super Hit
60
Rocketry: Nambi Vilaivu
2021
Madhavan
Not Yet Released!
61
Om Shanti
2010
D.Suryaprakash
Flop
62
Savyasachi
2018
Chandoo Mondeti
Disaster
63
Nishabdham
2020
Hemant Madhukar
OTT Release!
64
Rocketry
2022
R. Madhavan
Average