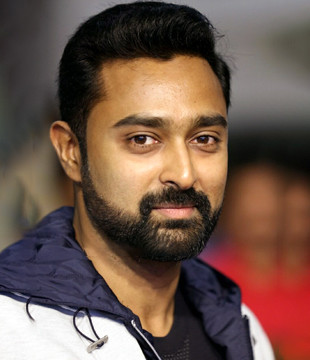 Check out Hit or Flop, blockbuster Prasanna Venkatesan Movies: Prasanna Venkatesan, popularly known as Prasanna, is a talented actor in the Kollywood film industry. Prasanna made his debut in the Tamil film industry with the movie "Five Star" in 2002. Although the movie did not perform well at the box office, Prasanna received critical acclaim for his performance. He then appeared in a few more films like "Kasthuri Maan" and "Anjathe," but it was his role as an antagonist in the movie "Achchamundu! Achchamundu!" that earned him recognition and praise.
Prasanna's breakthrough came with the movie "Kanda Naal Mudhal" in 2005, where he played the lead role opposite Laila. The film was a box office hit, and his performance received widespread appreciation. He continued to work in films like "Anjaathe," "Baana Kaathadi," "Muran," "Kalyana Samayal Saadham," and "Thiruttu Payale 2," among others. Prasanna is known for his versatility and ability to portray complex characters with ease. He has won several awards for his performances, including the Tamil Nadu State Film Award for Best Actor for his role in "Kalyana Samayal Saadham" in 2013.
Apart from his acting career, Prasanna is also involved in various philanthropic activities. He is associated with the organization "Goodness," which works towards improving the lives of underprivileged children. Prasanna is married to actress Sneha, and the couple has two children together. Their love story began on the sets of the movie "Achchamundu! Achchamundu!" where they met and fell in love.
Prasanna Venkatesan Biograpghy
| | |
| --- | --- |
| Name | Prasanna Venkatesan |
| Birthdate | August 28, 1982 |
| Birthplace | Tiruchirappalli, Tamil Nadu, India |
| Education | Degree in Visual Communications from Loyola College |
| Debut film | "Five Star" in 2002 |
| Breakthrough film | "Kanda Naal Mudhal" in 2005 |
| Known for | Versatility and ability to portray complex characters with ease |
| Awards | Tamil Nadu State Film Award for Best Actor for "Kalyana Samayal Saadham" in 2013 |
| Philanthropic work | Associated with the organization "Goodness," which works towards improving the lives of underprivileged children |
| Spouse | Actress Sneha |
| Children | Two |
List of Prasanna Venkatesan Hits and Flops Movies
| | | | | |
| --- | --- | --- | --- | --- |
| S.No | Film Name | Year | Director | Verdict |
| 1 | Five Star | 2002 | Susi Ganeshan | Average |
| 2 | Ragasiyamai | 2003 | Jaya | Average |
| 3 | Kadhal Dot Com | 2004 | Selva | Flop |
| 4 | Azhagiya Theeye | 2004 | Radha Mohan | Semi Hit |
| 5 | Kasthuri Maan | 2005 | Thennarasu | Flop |
| 6 | Kanda Naal Mudhal | 2005 | V. Priya | Average |
| 7 | Cheena Thaana 001 | 2007 | T. Rajendar | Flop |
| 8 | Sadhu Miranda | 2008 | Siddique | Semi Hit |
| 9 | Anjathe | 2008 | Myshkin | Super Hit |
| 10 | Kannum Kannum | 2008 | G. Marimuthu | Hit |
| 11 | Manjal Veiyil | 2009 | Vaseegaran | Average |
| 12 | Achchamundu! Achchamundu! | 2009 | Arun Vaidyanathan | Hit |
| 13 | Naanayam | 2010 | Shakti Soundar Rajan | Average |
| 14 | Goa | 2010 | Venkat Prabhu | Average |
| 15 | Baana Kaathadi | 2010 | Badri Venkatesh | Average |
| 16 | Muran | 2011 | Rajan Madhav | Average |
| 17 | Chennaiyil Oru Naal | 2013 | Shaheed Kader | Average |
| 18 | Bhai | 2013 | Veerabhadram | Flop |
| 19 | Kalyana Samayal Saadham | 2013 | RS Prasanna | Hit |
| 20 | Pulivaal | 2014 | Marimuthu | Average |
| 21 | Netru Indru | 2014 | Padmamagan | Flop |
| 22 | JK Enum Nanbanin Vaazhkai | 2015 | Cheran | Average |
| 23 | Mupparimanam | 2017 | Adhiroopan | Hit |
| 24 | Pa Paandi | 2017 | Dhanush | Hit |
| 25 | Nibunan | 2017 | Arun Vaidyanathan | Semi Hit |
| 26 | Vismaya | 2017 | Arjun Sarja | Semi Hit |
| 27 | Thupparivaalan | 2017 | Myshkin | Average |
| 28 | Thiruttu Payale 2 | 2017 | Susi Ganeshan | Average |
| 29 | Jawaan | 2017 | B. V. S. Ravi | Average |
| 30 | Kaalakkoothu | 2018 | M. Nagarajan | Average |
| 31 | Viswamitra | 2019 | Raaja Kiran | Semi Hit |
| 32 | Brother's Day | 2019 | Kalabhavan Shajohn | Average |
| 33 | Mafia: Chapter 1 | 2020 | Karthick Naren | Average |
| 34 | Naanga Romba Busy | 2020 | Badri Venkatesh | Semi Hit |
| 35 | Thupparivaalan 2 | 2022 | Mysskin | Not Declared |
| 36 | Thiravam (web series) | 2019 | D. Vijayaprasad | Flop |
| 37 | Navarasa (web series) | 2021 | Various Directors | Hit |
| 38 | Addham (web series) | 2020 | Various Directors | N/A |