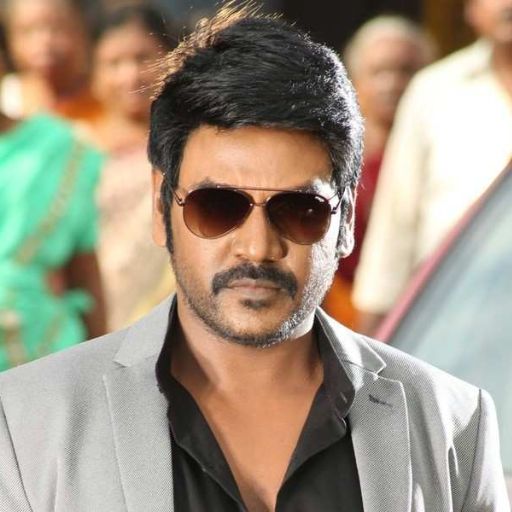 Check out Hit or Flop, blockbuster Raghava Lawrence Movies: Raghava Lawrence is a multitalented personality in the Kollywood industry. He is an actor, director, choreographer, and composer who has made a significant impact in the Tamil film industry. He was born on October 29, 1976, in Chennai, Tamil Nadu.
Lawrence began his career as a choreographer and worked on several Tamil films. He got his breakthrough as a choreographer with the song "Pandiyanaadu Kurrallu" from the film "Pandithurai" in 1992. He has also choreographed songs in other languages such as Telugu and Hindi.
Lawrence made his acting debut in the Tamil film "Kadhalan" in 1994, in which he played a small role as a dancer. He then went on to act in several films as a comedian and supporting actor. His first leading role came in the film "Muni" in 2007, which was directed by him. He gained widespread recognition and popularity with his performance in the horror-comedy film "Kanchana" in 2011, which he directed and acted in. The film was a massive commercial success and was later remade in several languages.
Lawrence has also directed and acted in several other successful films such as "Muni 2: Kanchana," "Muni 3: Kanchana 2," and "Motta Shiva Ketta Shiva." He has won several awards for his performances and choreography, including the Tamil Nadu State Film Award for Best Choreographer for the film "Annamalai" in 1992. Apart from his work in the film industry, Lawrence is also known for his philanthropic activities. He has established a charitable trust called "Raghava Lawrence Charitable Trust," which provides support and assistance to underprivileged and physically challenged individuals.
Overall, Raghava Lawrence's journey in the Kollywood industry has been remarkable. From being a successful choreographer to an acclaimed actor, director, and composer, he has established himself as a versatile personality in the industry.
Raghava Lawrence Biography
| | |
| --- | --- |
| Name | Raghava Lawrence |
| Birthdate | October 29, 1976 |
| Birthplace | Chennai, Tamil Nadu |
| Profession | Actor, director, choreographer, composer |
| Debut film | Kadhalan (1994) |
| First leading role | Muni (2007) |
| Notable films | Kanchana, Muni 2: Kanchana, Muni 3: Kanchana 2, Motta Shiva Ketta Shiva |
| Awards | Tamil Nadu State Film Award for Best Choreographer for Annamalai (1992) |
| Philanthropic activities | Established Raghava Lawrence Charitable Trust to support the underprivileged and physically challenged individuals |
List of Raghava Lawrence Hits and Flops Movies
| S.NO | Movie | Director | Release Year | Verdict |
| --- | --- | --- | --- | --- |
| 1 | Speed Dancer | AMR Ramesh | 1999 | Flop |
| 2 | Unnai Kodu Ennai Tharuven | K. R. Jaya | 2000 | Flop |
| 3 | Parthen Rasithen | Saran | 2000 | Blockbuster |
| 4 | Parthale Paravasam | K. Balachander | 2001 | Flop |
| 5 | Arpudham | T. Prabhakaran | 2002 | Semi Hit |
| 6 | Style | Raghava Lawrence | 2002 | Semi Hit |
| 7 | Style | Raghava Lawrence | 2006 | Super Hit |
| 8 | Muni | Raghava Lawrence | 2007 | Super Hit |
| 9 | Don | Raghava Lawrence | 2007 | Average |
| 10 | Pandi | Madhuravan | 2008 | Hit |
| 11 | Rajadhi Raja | Ajai Vasudev | 2009 | Flop |
| 12 | Irumbukkottai Murattu Singam | Chimbu Deven | 2010 | Hit |
| 13 | Muni 2: Kanchana | Raghava Lawrence | 2011 | Super Hit |
| 14 | Muni 3: Kanchana 2 | Raghava Lawrence | 2015 | Blockbuster |
| 15 | Motta Siva Ketta Siva | Sai Ramani | 2017 | Hit |
| 16 | Shivalinga | P. Vasu | 2017 | Average |
| 17 | Muni 4: Kanchana 3 | Raghava Lawrence | 2019 | Super Hit |
Also Check: S. J. Surya Hits And Flops Movies List | Vijay Hits and Flops Movies List | Vikram Prabhu Hits and Flops Movies List