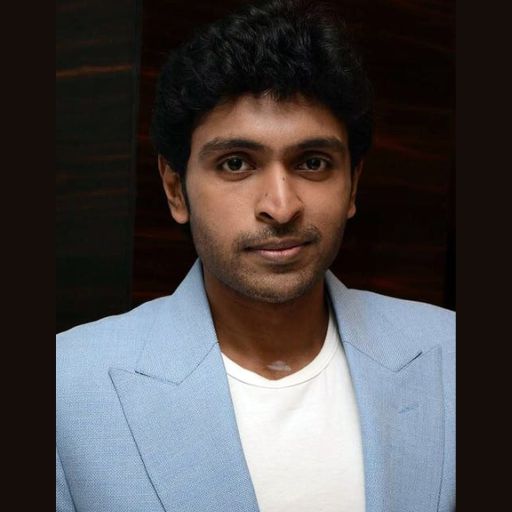 Check out Hit or Flop, blockbuster Vikram Prabhu Movies: Vikram Prabhu is a Tamil film actor who primarily works in the Kollywood industry. He was born on November 15, 1986, in Chennai, Tamil Nadu, India. Vikram Prabhu is the grandson of legendary actor Sivaji Ganesan and the son of actor Prabhu. He completed his schooling at Campion Anglo-Indian Higher Secondary School in Tiruchirapalli, Tamil Nadu, and went on to earn a degree in Visual Communication from Loyola College, Chennai.
Vikram Prabhu made his acting debut in the Tamil film industry with the movie "Kumki" in 2012. The film was directed by Prabhu Solomon and produced by N. Lingusamy's Thirrupathi Brothers. "Kumki" was a commercial success and Vikram Prabhu won the Best Male Debut award at the 2013 Filmfare Awards South for his performance.
After his debut, Vikram Prabhu went on to act in several successful films like "Ivan Veramathiri", "Sigaram Thodu", and "Arima Nambi". He has also acted in critically acclaimed films like "Karnan" and "Manithan". Apart from acting, Vikram Prabhu is also a trained karateka and has a black belt in Karate. He has participated in various state-level and national-level competitions and has also won several awards.
Vikram Prabhu has also been actively involved in philanthropic activities. He is associated with the Sivaji Ganesan Charitable Trust, which was founded by his grandfather, and has been involved in various social causes. Overall, Vikram Prabhu has established himself as a talented actor in the Tamil film industry and has a bright future ahead.
Vikram Prabhu Biography
| Birth Name | Vikram Prabhu |
| --- | --- |
| Date of Birth | April 15, 1986 |
| Place of Birth | Chennai, Tamil Nadu, India |
| Occupation | Actor |
| Years Active | 2012 – present |
| Spouse | Lakshmi Ujjaini |
| Father | Prabhu |
| Mother | Punitha |
| Grandfather | Sivaji Ganesan |
| Debut Film | Kumki (2012) |
| Popular Films | Ivan Vera Mathiri, Arima Nambi, Neruppuda |
| Awards | Filmfare Award for Best Male Debut – South (2012) |
| Social Media | Twitter: @iamVikramPrabhu, Instagram: @vikramprabhuofficial |
List of Vikram Prabhu Hits and Flops Movies
| S.NO | Movie | Director | Release Year | Verdict |
| --- | --- | --- | --- | --- |
| 1 | Kumki | Prabhu Solomon | 2012 | Super Hit |
| 2 | Ivan Veramathiri | M. Saravanan | 2013 | Super Hit |
| 3 | Arima Nambi | Anand Shankar | 2014 | Super Hit |
| 4 | Sigaram Thodu | Gaurav Narayanan | 2014 | Super Hit |
| 5 | Vellaikaara Durai | Ezhil | 2014 | Super Hit |
| 6 | Idhu Enna Maayam | A. L. Vijay | 2015 | Flop |
| 7 | Wagah | GNR Kumaravelan | 2016 | Flop |
| 8 | Veera Sivaji | Ganesh Vinayak | 2016 | Flop |
| 9 | Sathriyan | S. R. Prabhakaran | 2017 | Average |
| 10 | Neruppu Da | B. Ashok Kumar | 2017 | Average |
| 11 | Pakka | S. S. Surya | 2018 | Utter Flop |
| 12 | 60 Vayadu Maaniram | Radha Mohan | 2018 | Super Hit |
| 13 | Thuppakki Munai | Dinesh Selvaraj | 2018 | Hit |
| 14 | Vaanam Kottattum | Dhana Sekaran | 2020 | Hit |
| 15 | Asura Guru | A. Rajdeep | 2020 | Average |
| 16 | Pulikkuthi Pandi | M. Muthaiah | 2021 | Hit |
| 17 | Taanakkaran | R. Kannan | 2022 | OTT (Hit) |
| 18 | Ponniyin Selvan I | Mani Ratnam | 2022 | Blockbuster |
Also Check: Ajith Hits And Flops Movies List | Arya Hits and Flops Movies List | Sivakarthikeyan Hits And Flops Movies List