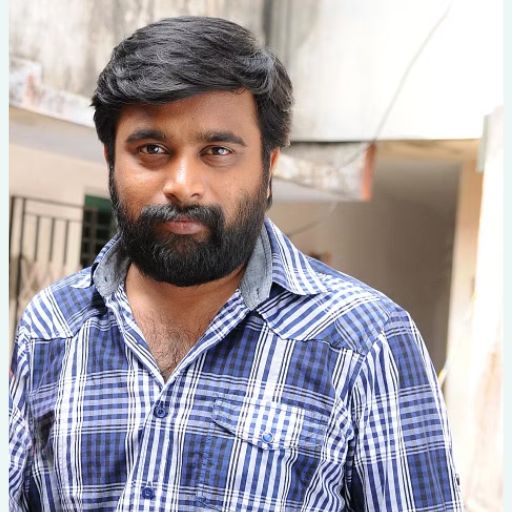 Check out Hit or Flop, blockbuster Sasikumar Movies: Sasikumar is a renowned actor in the Tamil film industry, commonly known as Kollywood. He is also a producer, director, and screenwriter who has made significant contributions to Tamil cinema. Sasikumar made his debut in the film industry with the movie "Subramaniapuram" in 2008, which he directed and acted in.
Sasikumar was born on September 28, 1974, in Madurai, Tamil Nadu. He completed his education at Madurai Kamaraj University and later moved to Chennai to pursue a career in the film industry. Before his acting debut, he worked as an assistant director for several Tamil films.
In 2008, Sasikumar made his debut as an actor and director with the critically acclaimed film "Subramaniapuram." The film, set in the 1980s, explores the lives of a group of friends in a Madurai village. The film received widespread critical acclaim for its realistic portrayal of rural life and Sasikumar's direction and acting was lauded by critics and audiences alike. The film was a commercial success and won several awards, including the National Film Award for Best Feature Film in Tamil.
After the success of "Subramaniapuram," Sasikumar acted in several successful films such as "Nadodigal," "Easan," and "Sundarapandian." He also produced several films under his production banner, Company Productions, including "Poraali," "Kutti Puli," and "Balle Vellaiyathevaa." Sasikumar's films are known for their realistic portrayal of characters and settings, and he is regarded as one of the most talented filmmakers in Tamil cinema.
Sasikumar's journey in the film industry has been a remarkable one. He has established himself as a versatile actor, director, and producer in Tamil cinema. His contribution to the film industry has been recognized with several awards, including the Tamil Nadu State Film Award for Best Director and Best Film. Sasikumar's dedication and passion for cinema have made him a respected figure in the industry, and his work continues to inspire aspiring filmmakers and actors.
Sasikumar Biography
| Name | Sasikumar |
| --- | --- |
| Date of Birth | September 28, 1974 |
| Place of Birth | Madurai, Tamil Nadu, India |
| Education | Completed schooling in Madurai |
| | Pursued higher studies in Chennai |
| Profession | Film director, actor, producer |
| Debut film | Sethu (as an assistant director) |
| Acting debut | Subramaniapuram |
| Notable films (as an actor) | Naadodigal, Easan, Sundarapandian, Asuravadham |
| Notable films (as a director/producer) | Poraali, Kutti Puli, Sundarapandian |
| Style of films | Realistic, rural-themed |
| Awards | Tamil Nadu State Film Award for Best Director and Best Actor |
| Known for | Portraying the lives of common people in rural Tamil Nadu |
List of Sasikumar Hits and Flops Movies
| S.NO | Movie | Release Year | Director | Verdict |
| --- | --- | --- | --- | --- |
| 1 | Subramaniapuram | 2008 | Sasikumar | Blockbuster |
| 2 | Naadodigal | 2009 | Samuthirakani | Blockbuster |
| 3 | Maathi Yosi | 2010 | Nanda Periyasamy | Average |
| 4 | Poraali | 2011 | Samuthirakani | Hit |
| 5 | Masters | 2012 | Johny Antony | Hit |
| 6 | Sundarapandian | 2012 | S. R. Prabhakaran | Super Hit |
| 7 | Kutti Puli | 2013 | Muthaiah | Super Hit |
| 8 | Thalaimuraigal | 2013 | Balu Mahendra | Average |
| 9 | Nimirndhu Nil | 2014 | Samuthirakani | Average |
| 10 | Bramman | 2014 | Socrates | Flop |
| 11 | Tharai Thappattai | 2016 | Bala | Flop |
| 12 | Vetrivel | 2016 | Vasantha Mani | Hit |
| 13 | Kidaari | 2016 | Prasath Murugesan | Flop |
| 14 | Balle Vellaiyathevaa | 2016 | Prakash | Flop |
| 15 | Kodiveeran | 2017 | M. Muthaiya | Hit |
| 16 | Asuravadham | 2018 | Maruthupandian | Average |
| 17 | Petta | 2019 | Karthik Subbaraj | Hit |
| 18 | Kennedy Club | 2019 | Suseenthiran | Hit |
| 19 | Adutha Saattai | 2019 | Anbazhagan | Average |
| 20 | Enai Noki Paayum Thota | 2019 | Gautham Menon | Average |
| 21 | Naadodigal 2 | 2020 | Samuthirakani | Semi Hit |
| 22 | Udanpirappe | 2021 | Era Saravanan | OTT (Flop) |
| 23 | MGR Magan | 2021 | Ponram | Flop |
| 24 | Raajavamsam | 2021 | K. V. Kathirvelu | Average |
| 25 | Kombu Vatcha Singamda | 2022 | S. R. Prabhakaran | Hit |
| 26 | Naan Mirugamai Maara | 2022 | Parthiban Desingu | Hit |
| 27 | Kaari | 2022 | V. Ashok Kumar | Flop |
Also Check: S. J. Surya Hits And Flops Movies List | Kalaiyarasan Hits and Flops Movies List | G V Prakash Kumar Hits And Flops Movies List