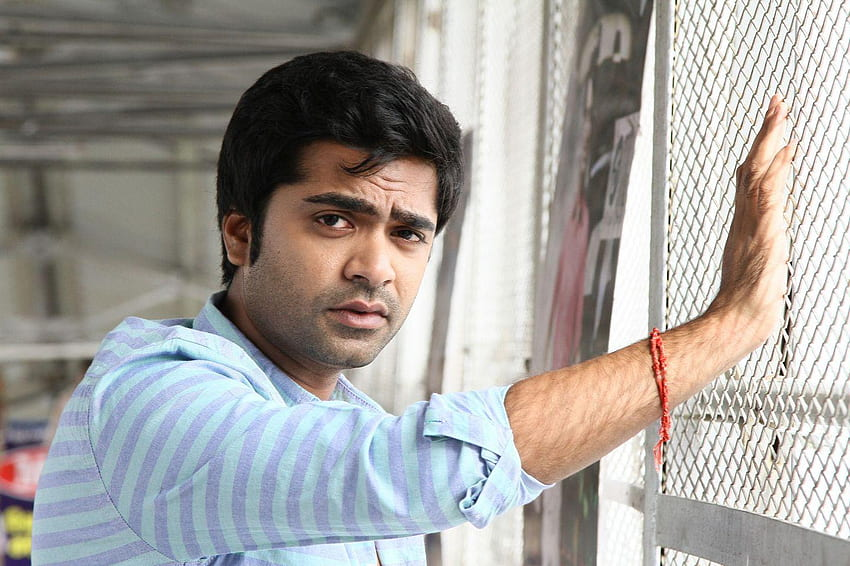 Check out Hit or Flop, blockbuster Simbu Movies: Simbu, also known as Silambarasan, is a popular actor and director in the Kollywood industry. He was born on February 3, 1983, in Chennai, India. He comes from a family of actors, with his father T. Rajendar and his mother Usha Rajendar being prominent figures in the Tamil film industry.
Simbu made his acting debut in 2002 with the film "Kadhal Azhivathillai", which was directed by his father. Although the film didn't do well at the box office, Simbu's performance was appreciated by critics and audiences. He went on to act in several other films, including "Manmadhan", "Vallavan", and "Vinnaithaandi Varuvaayaa", which established him as one of the leading actors in the industry.
Apart from acting, Simbu is also a talented singer and composer. He has sung several songs for his films and has also composed music for a few of them. In addition, he has directed and written scripts for a few movies, including "Vaalu" and "Idhu Namma Aalu". Simbu has faced his share of controversies over the years, including issues related to his personal life and on-set behavior. However, he has always bounced back from these setbacks and has continued to deliver strong performances on screen.
In recent years, Simbu has been praised for his roles in films like "Chekka Chivantha Vaanam" and "Eeswaran". He is also set to appear in several upcoming movies, including "Maanaadu" and "Pathu Thala". Overall, Simbu's journey in the cinema industry has been eventful and full of ups and downs. However, his talent and dedication to his craft have helped him maintain a strong presence in the Kollywood industry.
Simbu Biography
| Name | Simbu (Silambarasan) |
| --- | --- |
| Date of Birth | February 3, 1983 |
| Place of Birth | Chennai, India |
| Family Background | Son of T. Rajendar and Usha Rajendar; comes from a family of actors |
| Acting Debut | Kadhal Azhivathillai (2002) |
| Other Talents | Singer, composer, director, writer |
| Notable Films | Manmadhan, Vallavan, Vinnaithaandi Varuvaayaa, Chekka Chivantha Vaanam, Eeswaran |
| Controversies | Has faced several controversies related to personal life and on-set behavior |
| Upcoming Projects | Maanaadu, Pathu Thala |
List of Simbu Hits and Flops Movies
S.No
Movie Name
Director
Release Year
Verdict
1
Uravai Kaatha Kili
(Child Artist)
T. Rajendar
1984
No Verdict Found!
2
Mythili Ennai Kaathali
(Child Artist)
T. Rajendar
1986
No Verdict Found!
3
Oru Thayin Sabhatham
(Child Artist)
T. Rajendar
1987
No Verdict Found!
4
En Thangai Kalyani
(Child Artist)
T. Rajendar
1988
No Verdict Found!
5
Samsara Sangeetham
(Child Artist)
T. Rajendar
1989
No Verdict Found!
6
Shanti Enathu Shanti
(Child Artist)
T. Rajendar
1991
No Verdict Found!
7
Enga Veetu Velan
(Child Artist)
T. Rajendar
1992
No Verdict Found!
8
Pettredutha Pillai
(Child Artist)
T. Rajendar
1993
No Verdict Found!
9
Sabash Babu
(Child Artist)
T. Rajendar
1993
No Verdict Found!
10
Oru Vasantha Geetham
(Child Artist)
T. Rajendar
1994
No Verdict Found!
11
Thai Thangai Paasam
(Child Artist)
T. Rajendar
1995
No Verdict Found!
12
Monisha En Monalisa(Child Artist)
T. Rajendar
1999
Disaster
13
Sonnal ThaanKaadhala(Cameo Appearance)
T. Rajendar
2001
Average
14
Kadhal Virus(Cameo Appearance)
Kathir
2002
Flop
15
Kadhal Azhivathillai
T. Rajendar
2002
Flop
16
Dum
A. Venkatesh
2003
Average
17
Alai
Vikram Kumar
2003
Flop
18
Kovil
Hari
2004
Super Hit
19
Kuththu
A. Venkatesh
2004
Average
20
Manmadhan
A. J. Murugan
2004
Blockbuster
21
Thotti Jaya
V. Z. Durai
2005
Flop
22
Saravana
K. S. Ravikumar
2006
Above Average
23
Vallavan (Director& Screen Writer)
Silambarasan
2006
Super Hit
24
Kaalai
Tharun Gopi
2008
Flop
25
Silambattam
Saravanan
2008
Hit
26
Goa(Cameo Appearance)
Venkat Prabhu
2010
Average
27
Vinnaithaandi Varuvaayaa
Gautham Vasudev Menon
2010
Blockbuster
28
Ye Maaya Chesave
(Cameo Appearance)
Gautham Vasudev Menon
2010
Super Hit
29
Vaanam
Krish
2011
Super Hit
30
Osthe
S. Dharani
2011
Flop
31
Podaa Podi
Vignesh Shivan
2012
Flop
32
Kanna Laddu ThinnaAasaiya
(Cameo Appearance)
K. S. Manikandan
2013
Super Hit
33
Inga Enna Solluthu
(Cameo Appearance)
Vincent Selva
2014
Average
34
Dongaata(Cameo Appearance)
Vamsi Krishna
2015
Hit
35
Kaaka Muttai(Cameo Appearance)
M. Manikandan
2015
Super Hit
36
Vaalu
Vijay Chander
2015
Average
37
Idhu Namma Aalu
Pandiraj
2016
Hit
38
Achcham YenbadhuMadamaiyada
Gautham Vasudev Menon
2016
Super Hit
39
Anbanavan Asaradhavan Adangadhavan
Adhik Ravichandran
2017
Disaster
40
Chekka ChivanthaVaanam
Mani Ratnam
2018
Blockbuster
41
Kaatrin Mozhi(Cameo Appearance)
Radha Mohan
2018
Above Average
42
Vantha RajavathaanVaruven
Sundar C
2019
Disaster
43
90 ML (CameoAppearance)
Anita Udeep
2019
Below Average
44
Eeswaran
Suseenthiran
2021
Flop
45
Maanaadu
Venkat Prabhu
2021
Blockbuster
46
Maha (CameoAppearance)
UR Jameel
2022
Not Yet Released!
47
Vendhu ThanindhathuKaadu
Gautham Menon
2022
Not Yet Released!
48
Pathu Thala
Obeli N. Krishna And Bhoominathan
2022
Not Yet Released!
49
Corona Kumar
KS Ravikumar
2022
Not Yet Released!