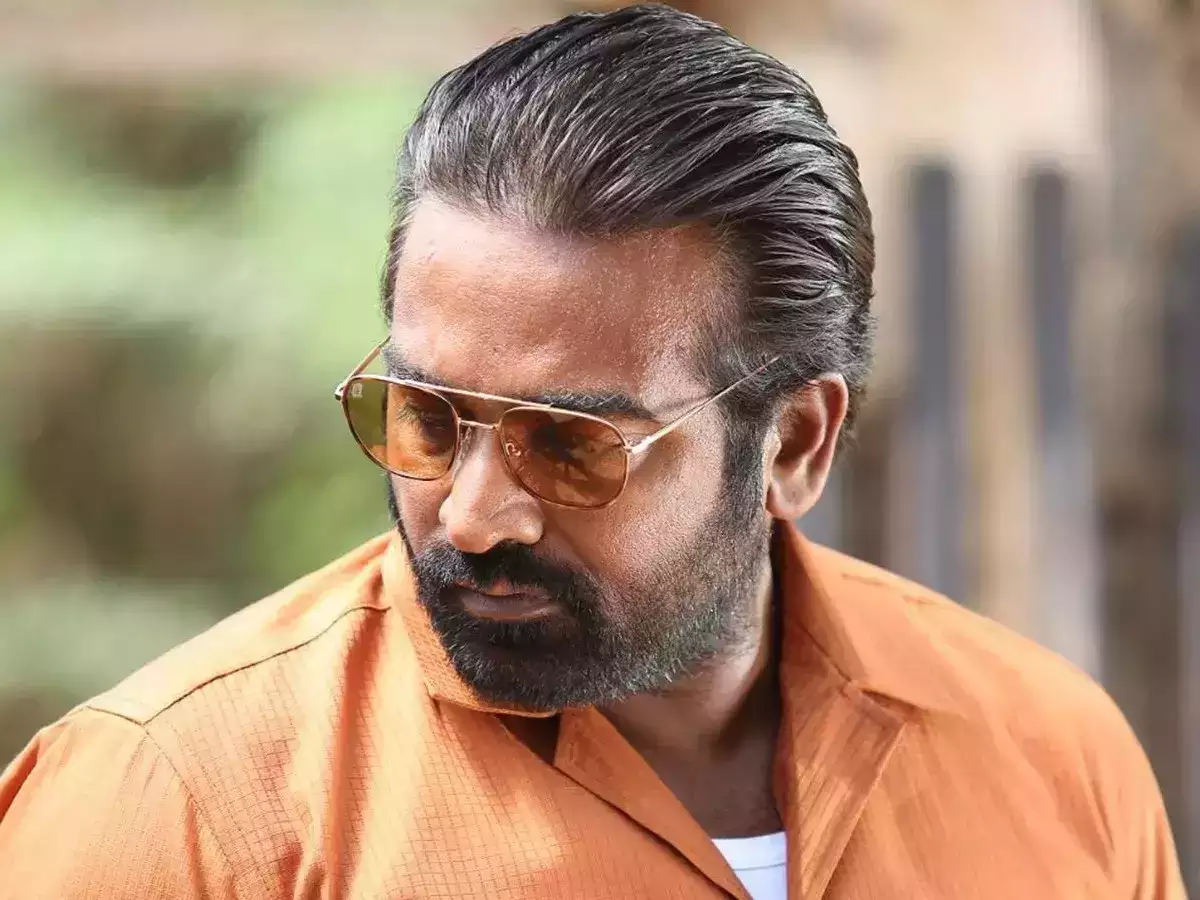 Check out Hit or Flop, blockbuster Vijay Sethupathi Movies: Vijay Sethupathi is a well-known name in the Tamil film industry, commonly referred to as Kollywood. He made his acting debut in the Tamil film industry with the film "Thenmerku Paruvakaatru" in 2010. The film was directed by Seenu Ramasamy, and Vijay played the lead role of a shepherd. Although the film didn't receive much commercial success, Sethupathi's performance was critically acclaimed, and he won the Tamil Nadu State Film Award for Best Actor.
After his debut, Sethupathi appeared in supporting roles in several films before he got his big break with the film "Pizza" in 2012. The film was a thriller and was directed by Karthik Subbaraj. Sethupathi played the lead role of a pizza delivery boy, and his performance was highly praised by the audience and critics alike. The film was a commercial success, and Sethupathi became a household name in Tamil Nadu.
Since then, Sethupathi has acted in several films, including "Naduvula Konjam Pakkatha Kaanom," "Soodhu Kavvum," "Pannaiyarum Padminiyum," "Kathai Thiraikathai Vasanam Iyakkam," "Iraivi," "Vikram Vedha," and "Super Deluxe." He has won several awards for his performances, including the National Film Award for Best Supporting Actor for his role in "Super Deluxe."
Sethupathi is known for his versatility as an actor and his ability to portray a wide range of characters. He has also ventured into production and has produced films like "Merku Thodarchi Malai" and "Orange Mittai." He has also acted in several films in other languages, including Telugu, Malayalam, and Hindi.
Overall, Vijay Sethupathi's journey in the cinematic field has been nothing short of remarkable. He has proved his mettle as an actor time and again and continues to be a prominent figure in the Tamil film industry. With his talent and dedication, he has become an inspiration to many aspiring actors in India.
Vijay Sethupathi biography
Name

Vijay Sethupathi

Date of Birth
January 16, 1978
Place of Birth
Rajapalayam, Tamil Nadu, India
Education
Bachelor of Commerce degree from DB Jain College, Chennai
Occupation
Actor, producer, screenwriter, playback singer
Years Active
2004-present
First Film
M. Kumaran S/O Mahalakshmi (2004)
Notable Films
Pizza (2012), Soodhu Kavvum (2013), Pannaiyarum Padminiyum (2014),
Kaala (2018), Super Deluxe (2019), Master (2021)
Production Company
Vijay Sethupathi Productions
List of Vijay Sethupathi Hits and Flops Movies
S.NO

Movie

Director

Release Year

Verdict

1
Thenmerku Paruvakaatru
Seenu Ramasamy
2010
Hit
2
Sundarpandian
S. R. Prabhakaran
2011
Average
3
Pizza
Karthik Subbaraj
2012
Super Hit
4
Naduvula Konjam
Pakkatha Kaanom
Balaji Tharaneetharan
2012
Super Hit
5
Soodhu Kavvum
Nalan Kumarasamy
2013
Blockbuster
6
Idharkuthane Aasaipattai Balakumara
Gokul
2013
Hit
7
Rummy
K. Balakrishnan
2014
Flop
8
Pannaiyarum Padminiyum
S. U. Arun Kumar
2014
Average
9
Jigarthanda
Karthik Subbaraj
2014
Hit
10
Kathai Thiraikathai Vasanam Iyakkam
R. Parthiban
2014
Below Average
11
Thirudan Police
Caarthick Raju
2014
Average
12
Vanmam
Jai Krishna
2014
Flop
13
Bench Talkies – The
First Bench
Six Directors
2015
Flop
14
Purampokku Engira Podhuvudamai
S. P. Jananathan
2015
Flop
15
Orange Mittai
Biju Viswanath
2015
Flop
16
Naanum Rowdy Dhaan
Vignesh Shivan
2015
Super Hit
17
Sethupathi
S. U. Arun Kumar
2016
Hit
18
Kadhalum Kadandhu Pogum
Nalan Kumarasamy
2016
Super Hit
19
Iraivi
Karthik Subbaraj
2016
Super Hit
20
Dharma Durai
Seenu Ramasamy
2016
Super Hit
21
Aandavan Kattalai
M. Manikandan
2016
Super Hit
22
Rekka
Rathina Shiva
2016
Flop
23
Kavan
K. V. Anand
2017
Super Hit
24
Vikram Vedha
Pushkar-Gayathri
2017
Super Hit
25
Puriyatha Puthir
Ranjit Jeyakodi
2017
Super Hit
26
Katha Nayagan
Tha. Muruganantham
2017
Flop
27
Karuppan
R. Panneerselvam
2017
Super Hit
28
Oru Nalla Naal Paathu
Solren
Arumuga Kumar
2018
Flop
29
Traffic Ramasamy
Vicky
2018
Average
30
Junga
Gokul
2018
Average
31
Imaikkaa Nodigal
R. Ajay Gnanamuthu
2018
Super Hit
32
Chekka Chivantha Vaanam
Mani Ratnam
2018
Super Hit
33
96
C. Prem Kumar
2018
Super Hit
34
Seethakaathi
Balaji Tharaneetharan
2018
Super Hit
35
Petta
Karthik Subbaraj
2019
Hit
36
Super Deluxe
Thigarajan Kumararaja
2019
Hit
37
Sindhubaadh
Arun Kumar
2019
Flop
38
Maarconi Mathaai
Sanil Kalathil
2019
Average
39
Sye Raa Narasimha Reddy
Surender Reddy
2019
Average
40
Sangathamizhan
Vijay Chandar
2019
Flop
41
Ka Pae Ranasingam
P. Virumandi
2020
OTT(Avg)
42
Master
Lokesh Kanagaraj
2021
Blockbuster
43
Kutty Story
Nalan Kumarasamy
2021
Flop
44
Uppena
Buchi Babu Sana
2021
Blockbuster
45
Laabam
S. P. Jananathan
2021
Flop
46
Tughlaq Durbar
Delhi Prasad Deenadayal
2021
OTT(Flop)
47
Annabelle Sethupathi
Deepak Sundarrajan
2021
OTT(Flop)
48
Mughizh
Karthil Swaminathan
2021
Hit
49
Kadaisi Vivasayi
M. Manikandan
2022
Flop
50
Kaathuvaakula Rendu
Kaadhal
Vignesh Shivan
2022
Semi Hit
51
Vikram
Lokesh Kanagaraj
2022
All Time Blockbuster
52
Maamanithan
Seenu Ramasamy
2022
Flop
53
19 (1)(a)
Indhu V S
2022
OTT(Flop)
54
DSP
Ponram
2022
Average