Navigation
---
Top 10 Highest Paid Tamil Actors
Last updated on:
October 28th, 2023 at 4:11 pm
Edited by:
Harshini
---
Top 10 Highest-Paid Kollywood Heros | Highest Salary of Tamil Actors
| S.No | Actor | Payment Per Movie(In Crores) | Date Of Birth | Age |
| --- | --- | --- | --- | --- |
| 1 | Joseph Vijay Chandrasekhar | 110 Cr | 22nd June 1974 | 48 Years |
| 2 | Rajinikanth | 110 Cr | 12th December 1950 | 72 Years |
| 3 | Ajith Kumar | 50 Cr to 65 Cr | 1st May 1971 | 51 Years |
| 4 | Kamal Hasan | 30 Cr to 55 Cr | 7th November 1954 | 68 Years |
| 5 | Suriya | 35 Cr to 45 Cr | 23rd July 1975 | 47 Years |
| 6 | Dhanush | 20 Cr to 50 Cr | 28th July 1983 | 39 Years |
| 7 | Vikram | 20 Cr | 17th April 1966 | 56 Years |
| 8 | Karthi | 15 Cr to 20 Cr | 25th May 1977 | 45 Years |
| 9 | Vijay Sethupathi | 3 Cr to 20 Cr | 16th January 1978 | 45 Years |
| 10 | Sivakarthikeyan | 15Cr to 25 Cr | 17th February 1985 | 38 Years |
1. Joseph Vijay Chandrasekhar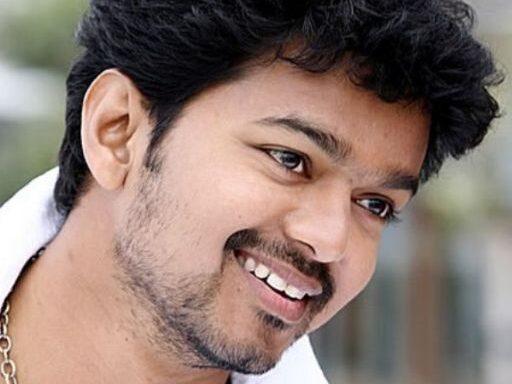 Vijay, also known as Thalapathy to his followers, has won over the hearts of both young and old with his endearing demeanour. He received a stunning Rs. 110 Cr. for his most recent Atlee-directed movie, Master. He is a well-known actor in Kollywood in addition to being a talented dancer, singer, and philanthropist. In 2021, the actor finished 64 films, and he eagerly anticipates his upcoming release. In 1992's Naalaiya Theerpu, Vijay made his acting debut as a lead. In 1996, with Poove Unakkaga, he had his first big-budget success. Kaththi, Thuppakki, Mersal, Ghilli, Nanban, Pokkiri, Theri, Bigil, Sarkar, Kushi, Sachein, and Friends are just a few of his blockbuster flicks.
2. Rajinikanth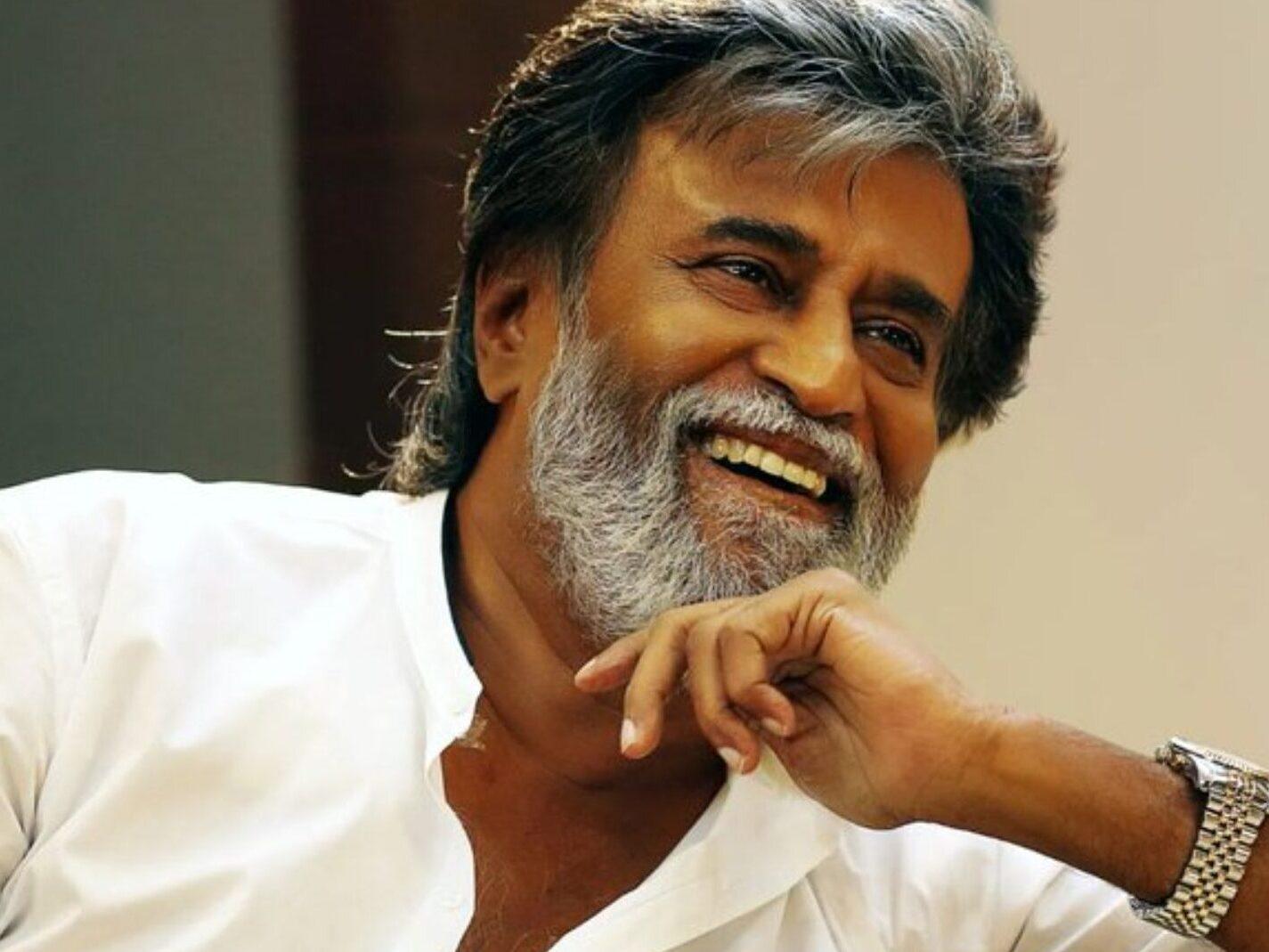 At Rs. 110 Cr each movie, superstar Rajinikanth ranks among the highest-paid actors in Asia. Even at the age of 71, he manages to captivate the Tamil film industry with his unmatched charisma and vigour. At the Madras Film Institute, his career as a movie star was unintentionally launched. Rajinikanth, a former bus conductor in Karnataka, dazzled onlookers with his distinctive demeanour and elegant mouth-flipping of cigarettes. After his performance in Apoorva Raagangal (1975), Rajinikanth was discovered by director K. Balachander, and the rest is history. In addition to receiving the Centenary Award for Indian Film Personality of the Year in 2014, he received the Padma Vibhushan in 2016 as well. Enthiran, one of his well-known films. Sivaji, Petta, Padayappa, Thalapathi, Muthu, Chandramukhi, Baba, Mannan, and Apoorva Raagangal are a few of his well-known films.
3. Ajith Kumar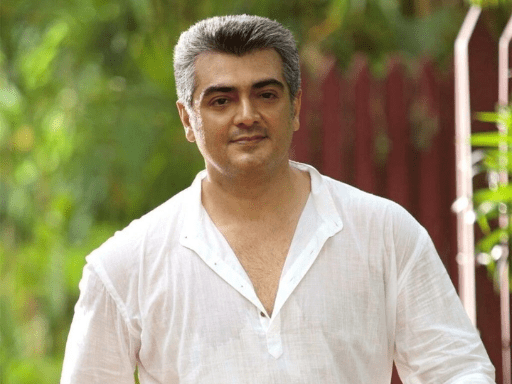 One of the most well-known actors and race car drivers in Tamil cinema is Thala, or just Thala. For a single film, he can make anywhere between Rs. 50 Cr and Rs. 65 Cr. Before entering the Tamil film industry, he appeared in Telugu films as a supporting actor. It wasn't until 1995's Tamil thriller Aasai that he began to receive critical acclaim. As he excelled in his love hero roles in a few films before establishing himself as a method actor and then an action hero afterwards, the prefix Kadhal Mannan was added to his name. He was one of the first actors in the business to embrace his salt-and-pepper hairdo. Three Filmfare awards went to Ajith Kumar. Numerous admirers who flock to the movies to see him on the big screen continue to fall under his spell and win him Best Actor accolades. Kadhal Mannan, Vaali, Kandukondain Kandukondain, Citizen, Amarkalam, Dheena, Billa, Nerkonda Paarvai, Mankatha, and Yennai Arindhal are some of Ajith Kumar's well-liked films.
4. Kamal Hassan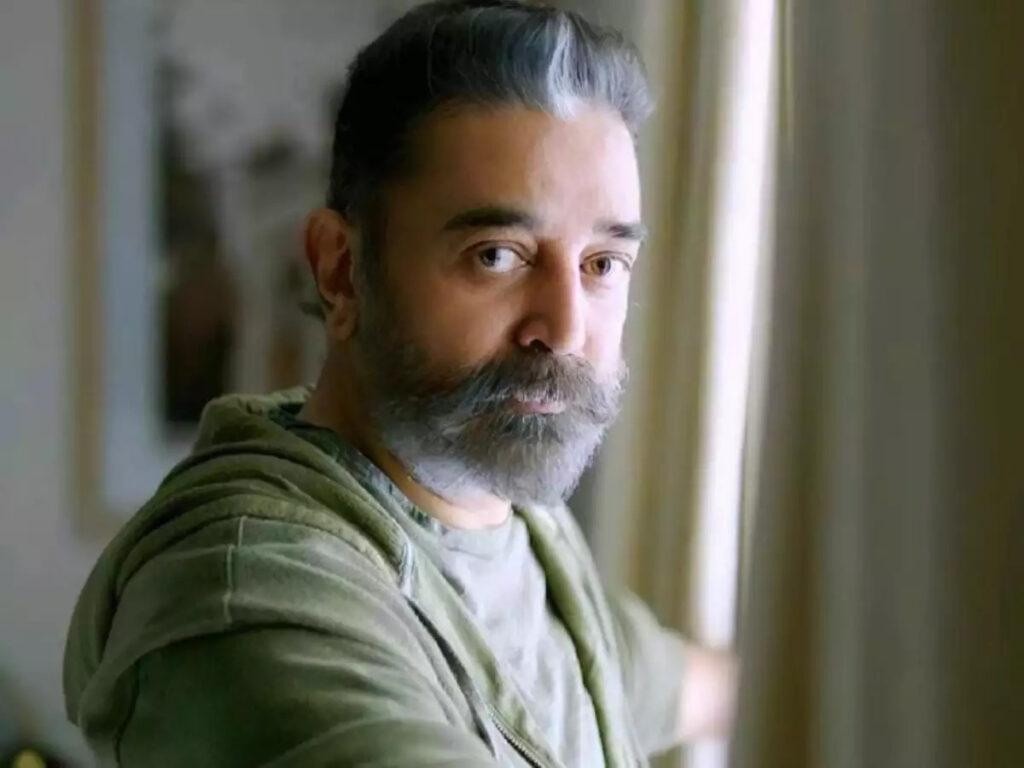 One of the rare actors who has demonstrated that age is just a number is Kamal Hassan, who competes against Rajinikanth in both politics and movies. The 67-year-old actor began performing as a child actor in Kalathur Kannamma in 1960, and he has since finished a staggering 220 films. He receives between Rs. 30 Cr and Rs. 55 Cr for each film. Over the course of his more than six decades in the business, Kamal Hassan developed a reputation for his multifaceted roles and adaptable acting abilities. The fact that this performer also has directorial, writing, singing, and choreography skills sets him apart from the others. Over time, his films have developed a cult following. Movies in Hindi, Tamil, Telugu, Malayalam, and Kannada feature Kamal Hassan as an actor. Sathyaa, Apoorva Sagodharargal, Hey Ram, Avvai Shanmugi, Mahanadi, Thevar Magan, Anbe Sivam, Panchathanthiram, and Pammal K Samdandam are a few of his well-known films.
5. Suriya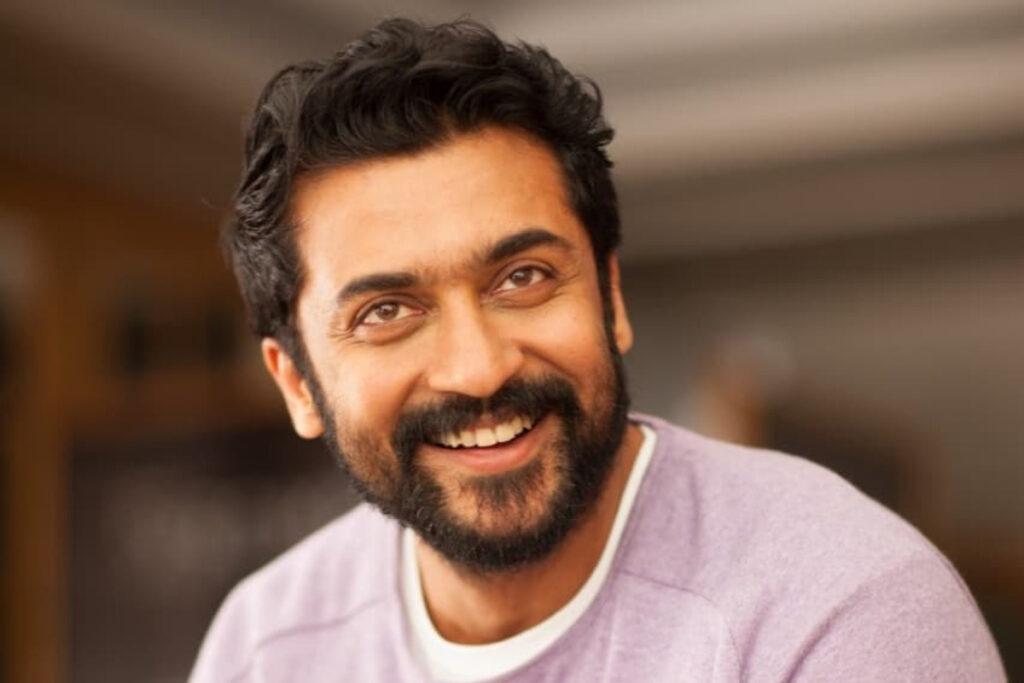 As a young actor, Suriya established himself in the Tamil film business by playing a variety of characters, from an ex-convict in Nandha to a cop in Kaakha Kaakha. He typically earns between Rs. 35 Cr. and Rs. 45 Cr per movie. Suriya, a former exporter of clothing, made his screen debut in the 1997 film Nerukku Ner at the age of 22. Early in 2000, Suriya's cult classics were released, and he rose to fame as an actor. In the film Nandha, directed by Bala, he received the Tamil Nadu State Film Award for best actor. After some lacklustre box office successes, he returned with a splash in 2013 with Singam 2. His subsequent roles included Thaanaa Serndha Koottam in 2017 and 24 in 2016. which received widespread acclaim. In 2021, Suriya's most recent movie, Jai Bhim, which he also produced and starred in, was made available on Amazon Prime. Critics hailed it as an essential movie.
6. Dhanush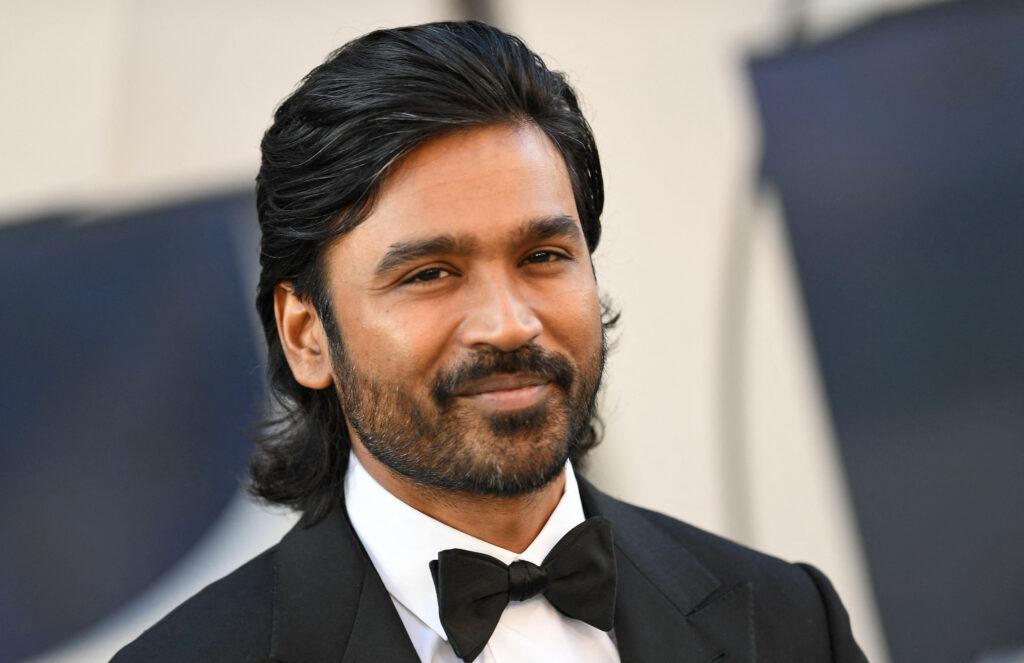 With Thulluvadho Ilamai, Dhanush made his debut in the Tamil film industry in 2002, and the young actor, who has appeared in 44 films to date, hasn't looked back since. He typically earns between Rs.20 Cr to 50 Cr per movie. Dhanush was initially made fun of for his appearance and physique, but he developed greatly over time and won the National Film Award for Best Actor in Vetrimaran's Aadukalam. He has won four National Film Awards in total, two of which were as a producer. He was not only a fantastic performer, but he also served as a producer, playback vocalist, and lyricist. With the most-watched song on YouTube in 2011, Why This Kolaveri Di, he made his voice heard on a global scale. He was on the Forbes India Celebrity 100 list six times. Velaiyilla Pattathari, Vada Chennai, Asuran, Maari, Maryan, Aadukalam, Moonu, Yaaradi Nee Mohini, Karnan, Jagame Thanthiram, and Mayakkam Enna are just a few of his must-see flicks.
7. Vikram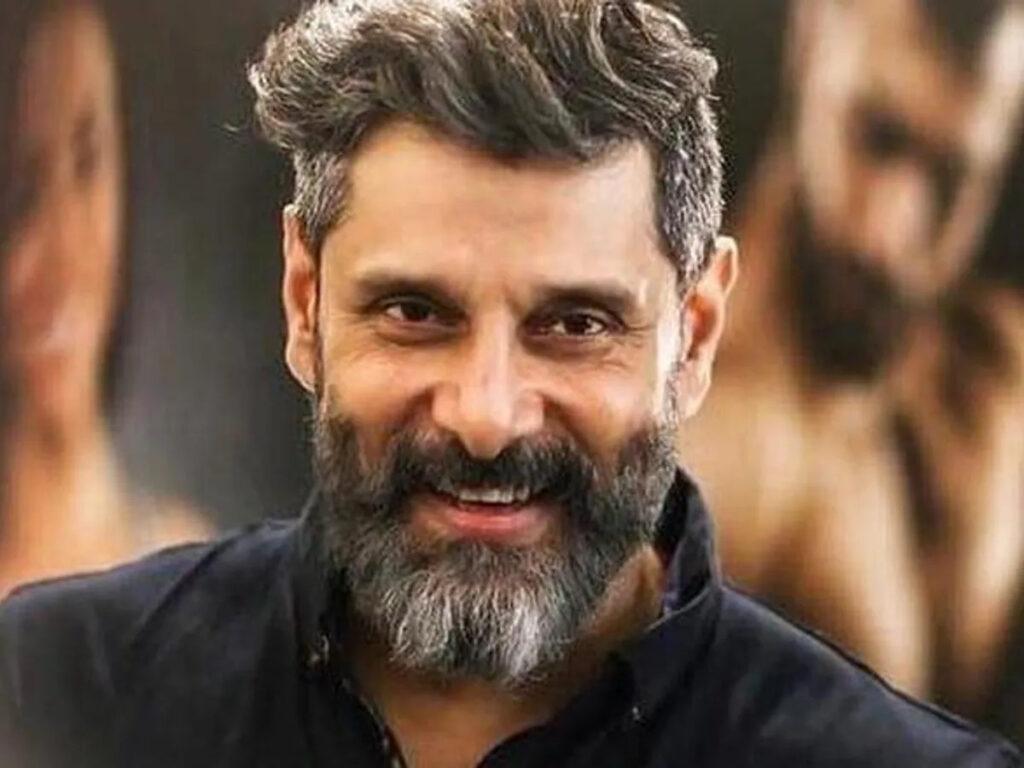 This seven-time Filmfare Award South winner, also known by his stage name Chiyaan Vikram, became well-known after Sethu in 1999. In the 1990s, he also appeared in a few unnoticed Malayalam, Telugu, and Tamil films. He began working on Masala films in the early 2000s, and for his performance in Pithamagan in 2003, he received the National Award for Best Actor. He typically earns Rs.20 Cr per movie. He started hand-selecting various characters for Anniyan, Raavanan, and Deiva Thirumagal, which was well-liked by critics. He starred in Shankar's 2015 film I, which became the sixth-highest earning Tamil movie of all time. He appeared in the Forbes India Celebrity 100 list in 2016 and 2018. Sethu, Dhill, Kasi, Gemini, Dhool, Saamy, Pithamagan, Anniyan, Kanthaswamy, Bheemaa, Raavanan, Deiva Thirumagal, and Thaandavam are some of his well-known films.
8. Karthi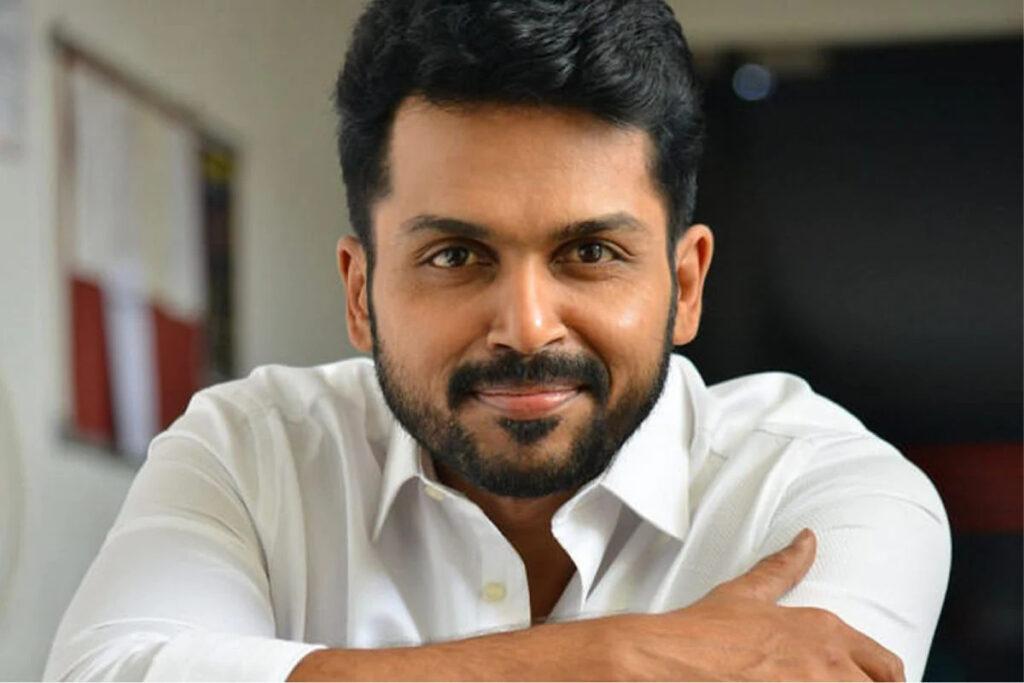 Karthi established himself despite having a successful sibling in the same field. He picked parts that displayed his acting talent and love of films. He began working with Mani Ratnam as an assistant director. His 2007 film debut, Paruthiveeran, received rave reviews and won him the Filmfare Award for best actor. He typically earns between Rs.15 Cr to 20 Cr per movie. Beginning in 2010, he appeared as an actor in a number of commercial films as the youngster next door. He started choosing 2014 films with strong scripts and narratives. When he took the lead in Mani Ratnam's Kaatru Veliyidai in 2017, he had come full circle in his film career. Paruthiveeran, Aayirathil Oruvan, Paiyaa, Naan Mahaan Alla, Siruthai, Saguni, Madras, Thozha, Kaatru Veliyidai, Theeran Adhigaram Ondru, Kadaikutti Singam, Dev, Thambi, and Sultan are some of his flicks you shouldn't miss.
9. Vijay Sethupathi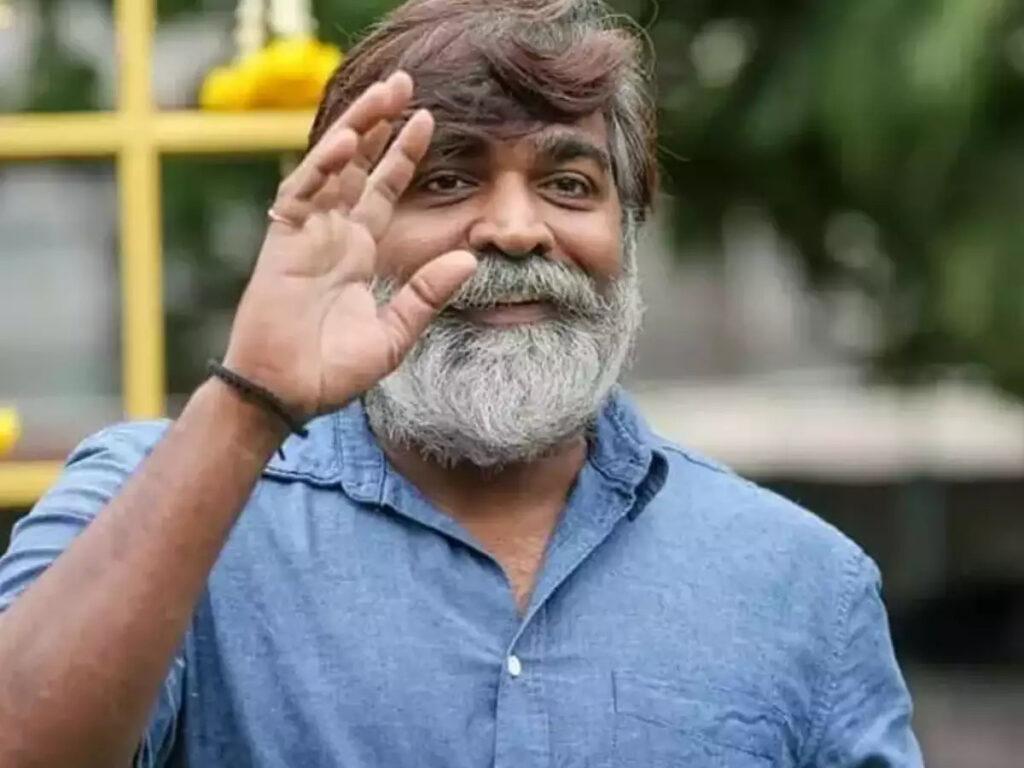 Vijay Sethupathi, affectionately known as Makkal Selvan by his fans, has appeared in more than 55 films, mostly in the Tamil language. Prior to starting his acting career, he worked as an accountant in Dubai. His breakthrough came in 2010 with Thenmerku Paruvakatru. Pizza and Naduvula are films. In 2012, Konjam Pakkatha Kanom marked significant career turning moments for him and thrust him into the spotlight. He typically earns between Rs.3 Cr to 12 Cr per movie. His performances in both films received favourable reviews and did well at the box office. Beginning in 2014, the actor was cast as the lead in numerous films, playing a variety of roles, including a 40-year-old kidnapper in Soodhu Kavvum and a transwoman in Super Deluxe. The 100 Greatest Performances of the Decade list included his work in Super Deluxe. Master, Sethupathi, 96, Vikram Vedha, Naanum Rowdy Dhaan, Kavan, Puriyatha Pudhir, Petta, Kadhalum Kandandhu Pogum, and Idharkuthane Aasaipattai Balakumara are a few of his super-popular films.
10. Sivakarthikeyan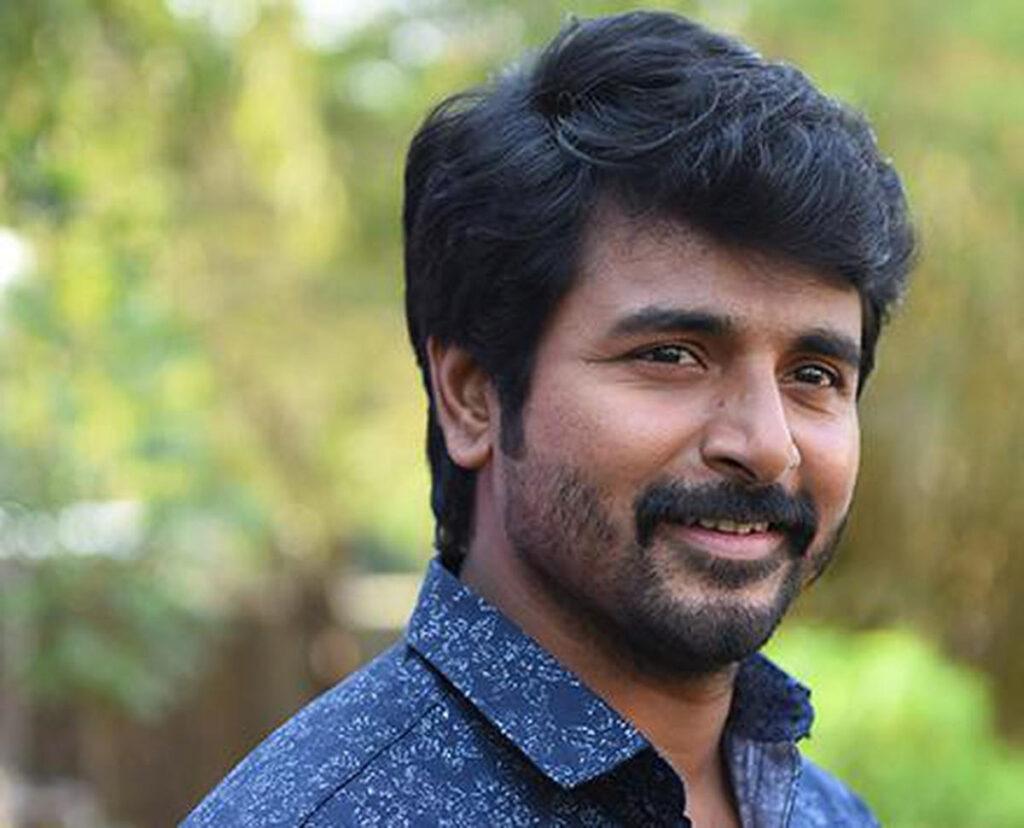 Sivakarthikeyan, better known as SK, worked as a mimicry performer and television host for Star Vijay. His first leading part came from the box office success of Marina. He portrayed the lead in Ethir Neechal, actor Dhanush's debut film, after a succession of rural-targeted flicks. Within a short period of time, Sivakarthikeyan started working with well-known actors like Nayanthara, Samantha, Priya Anand, Fahad Faasil, Sathyaraj, and Aishwarya Rajesh. He typically earns between Rs.15 Cr to 25 Cr per movie. He was last spotted in Doctor, which ended up being his highest-earning movie ever with over 100 crores in sales. Sivakarthikeyan has come a long way in his film career from his humble beginnings in the television industry to become one of the well-known personalities in the industry.His well-known films include Doctor, Remo, Hero, Marina, Moonu, Kedi Billa Killadi Ranga, Ethir Neechal, Varuthapadaadha Vaalibar Sangam, Kaaki Sattai, Rajinimurugan, and Velaikkaran.