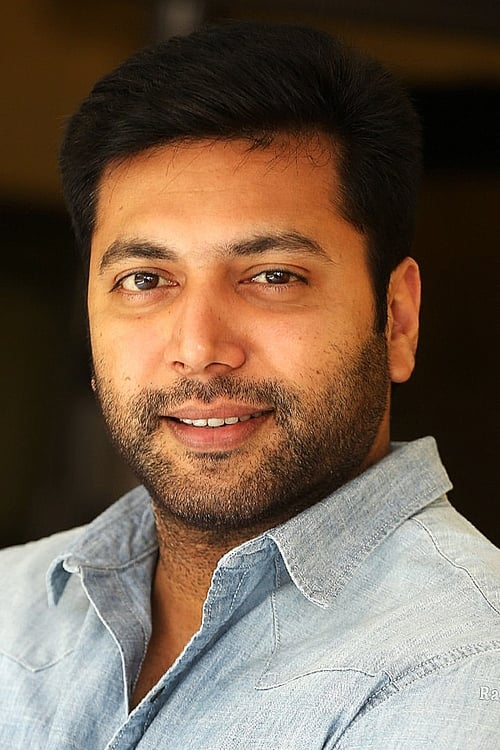 Check out Hit or Flop, blockbuster Jayam Ravi Movies: Jayam Ravi is a popular actor in the Tamil film industry, also known as Kollywood. He was born on September 10, 1980, in Tirumangalam, Madurai, Tamil Nadu, India. Jayam Ravi's birth name is Ravi Mohan. He is the son of veteran film editor Mohan and Varalakshmi. He has an elder brother named M. Raja who is also a director in the Tamil film industry.
Jayam Ravi made his acting debut in the Tamil film industry with the movie "Jayam" in 2003, directed by his brother M. Raja. The movie was a blockbuster hit and it gave him the name Jayam Ravi. The movie was a romantic drama, and he played the lead role opposite actress Sadha. His performance in the movie was well-received by the audience and he received critical acclaim for his acting skills.
After his debut movie, Jayam Ravi acted in a series of successful movies in the Tamil film industry. He established himself as one of the leading actors in the industry. Some of his notable movies include "M Kumaran S/O Mahalakshmi", "Unakkum Enakkum", "Santhosh Subramaniam", "Thani Oruvan", "Bogan", and "Adanga Maru". Jayam Ravi has won several awards for his acting skills. He has won two Tamil Nadu State Film Awards for Best Actor for his performances in the movies "Peranmai" and "Thani Oruvan". He has also received nominations for several awards, including Filmfare Awards and Vijay Awards.
Apart from his acting career, Jayam Ravi is also a trained Bharatanatyam dancer. He has also done some social work through his foundation, "Jayam Foundation", which focuses on education, healthcare, and empowerment of women and children. Overall, Jayam Ravi's journey in the Tamil film industry has been successful, and he continues to be a popular actor among the audience.
Jayam Ravi Biography
| Name | Jayam Ravi |
| --- | --- |
| Born | September 10, 1980 |
| Birthplace | Tirumangalam, Madurai, India |
| Occupation | Actor, Dancer |
| Years active | 2003-present |
| Spouse | Aarthi |
| Children | Aarav, Ayaan |
| Parents | Mohan (Father), Varalakshmi (Mother) |
| Siblings | Jayam Raja (Brother), Roja (Sister) |
| Education | Loyola College, Chennai |
| Notable films | Jayam, M. Kumaran S/O Mahalakshmi, Unakkum Enakkum, Thani Oruvan, Tik Tik Tik |
List of Jayam Ravi Hits and Flops Movies
| S.NO | Movie | Director | Release Year | Verdict |
| --- | --- | --- | --- | --- |
| 1 | Bava Bavamaridi [Telugu Film Child artist] | S. V. Krishna Reddy | 1993 | Blockbuster |
| 2 | Palnati Pourusham [Telugu Film Child artist] | V. Madhusudhan Rao | 1994 | No Verdict Found! |
| 3 | Jayam | M. Raja | 2003 | Hit |
| 4 | M. Kumaran Son of Mahalakshmi | M. Raja | 2004 | Super Hit |
| 5 | Daas | Babu Yogeswaran | 2005 | Average |
| 6 | Mazhai | Rajkumar Santoshi | 2005 | Hit |
| 7 | Idhaya Thirudan | Saran | 2006 | Flop |
| 8 | Unakkum Enakkum | M. Raja | 2006 | Super Hit |
| 9 | Deepavali | Ezhil | 2007 | Hit |
| 10 | Velli Thirai [Guest Appearance] | Viji | 2008 | Flop |
| 11 | Santhosh Subramaniyam | Mohan Raja | 2008 | Blockbuster |
| 12 | Dhaam Dhoom | Jeeva | 2008 | Hit |
| 13 | Peranmai | S. P. Jananathan | 2009 | Hit |
| 14 | Thillalangadi | M. Raja | 2010 | Average |
| 15 | Ko [Guest Appearance] | K. V. Anand | 2011 | Blockbuster |
| 16 | Engeyum Kadhal | Prabhu Deva | 2011 | Average |
| 17 | Aadhi Bhagavan | Ameer Sultan | 2013 | Below Average |
| 18 | Ninaithathu Yaaro [Guest Appearance] | Vikraman | 2014 | Flop |
| 19 | Nimirndhu Nil | Samuthirakani | 2014 | Hit |
| 20 | Janda Pai Kapiraju [Guest Appearance] | Samuthirakani | 2015 | Above Average |
| 21 | Romeo Juliet | Lakshman | 2015 | Hit |
| 22 | Sakalakala Vallavan | Suraj | 2015 | Flop |
| 23 | Thani Oruvan | Mohan Raja | 2015 | Blockbuster |
| 24 | Bhooloham | N. Kalyanakrishnan | 2015 | Hit |
| 25 | Miruthan aka Miruthan | Shakti Soundar Rajan | 2016 | Hit |
| 26 | Bogan | Lakshman | 2017 | Above Average |
| 27 | Vanamagan | A. L. Vijay | 2017 | Average |
| 28 | Tik Tik Tik | Shakti Soundar Rajan | 2018 | Hit |
| 29 | Adanga Maru | Karthik Thangavel | 2018 | Super Hit |
| 30 | Thumbaa [Cameo appearance] | Harish Ram L H | 2019 | Below Average |
| 31 | Comali | Pradeep Ranganathan | 2019 | Blockbuster |
| 32 | Bhoomi | Lakshman | 2021 | Disney+ Hotstar Release! |
| 33 | Ponniyin Selvan 1 | Mani Ratnam | 2022 | Not Yet Released! |
| 34 | Jana Gana Mana | Ahmed | 2023 | Not Yet Released! |
| 35 | Akilan | N. Kalyanakrishnan | 2023 | Not Yet Released! |
Also Check : Jayam Ravi Hits And Flops Movies List | Vikram Hits And Flops Movies List