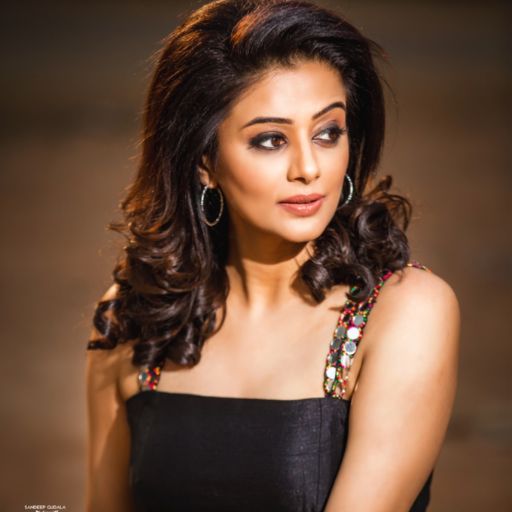 Check out Hit or Flop, blockbuster Priyamani movies: Priyamani is an Indian film actress who primarily works in the South Indian film industry. She began her career in the film industry with the Tamil film "Kangalal Kaidhu Sei" in 2004.
Priyamani gained recognition for her role in the Telugu film "Pellaina Kothalo," which was a commercial success. She continued to work in Telugu cinema with films like "Yamadonga," "Rakta Charitra," and "Nava Manmadhudu." Priyamani also worked in Tamil films like "Paruthiveeran," "Malaikottai," and "Charulatha."
In addition to Telugu and Tamil films, Priyamani has also worked in Kannada, Malayalam, and Hindi cinema. Her notable Hindi film is "Raavan" directed by Mani Ratnam. Priyamani's performances in "Paruthiveeran" and "Charulatha" were critically acclaimed, and she won the National Film Award for Best Actress for her performance in "Paruthiveeran" in 2007.
Priyamani has had a successful career in the film industry, working in various languages and genres. Her versatile acting skills have earned her several accolades and a significant fan following.
Priyamani biography
| Full Name | Priya Vasudev Mani Iyer |
| --- | --- |
| Popular Name | Priyamani |
| Date of Birth | June 4, 1984 |
| Place of Birth | Bengaluru, Karnataka, India |
| Profession | Actress |
| Debut Film | Kangalal Kaidhu Sei (Tamil, 2004) |
| Notable Films | Pellaina Kothalo, Paruthiveeran, Charulatha, Yamadonga |
| National Film Award | Best Actress for Paruthiveeran (2007) |
List of Priyamani Hits and Flops Movies
| S.No | Movie Name | Release Date | Director | Language | Verdict |
| --- | --- | --- | --- | --- | --- |
| 1 | Evare Atagaadu | 11-Jan-03 | P Bhanu Shankar | Telugu | Flop |
| 2 | Kangalal Kaidhu Sei | 20-Feb-04 | Bharathiraja | Tamil | Flop |
| 3 | Satyam | 27-Aug-04 | Vinayan | Malayalam | Average |
| 4 | Otta Nanayam | 14-Oct-05 | Suresh Kannan | Malayalam | Average |
| 5 | Adhu Oru Kana Kaalam | 02-Nov-05 | Balu Mahendra | Tamil | Flop |
| 6 | Madhu | 12-May-06 | Thennarasu | Tamil | Flop |
| 7 | Pellaina Kothalo | 08-Dec-06 | Madan | Telugu | Super Hit |
| 8 | Paruthiveeran | 23-Feb-07 | Ameer Sultan | Tamil | Super Hit |
| 9 | Toss | 14-Jul-07 | Charan | Telugu | Flop |
| 10 | Yamadonga | 15-Aug-07 | SS Rajamouli | Telugu | Blockbuster |
| 11 | Malaikottai | 28-Sep-07 | Boopathy Pandian | Tamil | Hit |
| 12 | Nava Vasantham | 09-Nov-07 | Kontham Ramesh | Telugu | Hit |
| 13 | Thotta | 29-Feb-08 | Selva | Tamil | Average |
| 14 | Hare Ram | 18-Jul-08 | Harshavardhan | Telugu | Hit |
| 15 | Thirakkatha | 12-Sep-08 | Ranjith | Malayalam | Super Hit |
| 16 | Drona | 20-Feb-09 | J.Karun Kumar | Telugu | Flop |
| 17 | Mitrudu | 01-May-09 | Mahadev | Telugu | Flop |
| 18 | Puthiya Mukham | 24-Jul-09 | Diphan | Malayalam | Hit |
| 19 | Ninaithale Inikkum | 04-Sep-09 | K.Selvaraghavan | Tamil | Hit |
| 20 | Arumugam | 25-Sep-09 | Suresh Krishna | Tamil | Flop |
| 21 | Pravarakhyudu | 04-Dec-09 | Madan | Telugu | Average |
| 22 | Raam | 25-Dec-09 | P.C. Shekar | Kannada | Super Hit |
| 23 | Shambo Shiva Shambo | 14-Jan-10 | Samuthirakani | Telugu | Hit |
| 24 | Sadhyam | 05-Mar-10 | Karthikeya | Telugu | Flop |
| 25 | Golimaar | 27-May-10 | Puri Jagannadh | Telugu | Super Hit |
| 26 | Raavanan | 18-Jun-10 | Mani Ratnam | Tamil | Hit |
| 27 | Raavan | 18-Jun-10 | Mani Ratnam | Hindi | Flop |
| 28 | Pranchiyettan and the Saint | 10-Sep-10 | Ranjith | Malayalam | Blockbuster |
| 29 | Eno Onthara | 12-Nov-10 | Mussanje Mahesh | Kannada | Flop |
| 30 | Rakta Charitra II | 03-Dec-10 | Ram Gopal Varma | Hindi/Telugu | Flop |
| 31 | Ragada | 24-Dec-10 | Veeru Potla | Telugu | Super Hit |
| 32 | Raaj | 18-Mar-11 | V.N. Aditya | Telugu | Disaster |
| 33 | Vishnuvardhana | 08-Dec-11 | P. Kumar | Kannada | Super Hit |
| 34 | Kshetram | 29-Dec-11 | T.Venu Gopal | Telugu | Flop |
| 35 | Ko Ko | 13-Jan-12 | R. Chandru | Kannada | Hit |
| 36 | Anna Bond | 01-May-12 | Duniya Soori | Kannada | Average |
| 37 | Grandmaster | 03-May-12 | B. Unnikrishnan | Malayalam | Hit |
| 38 | Chaarulatha | 20-Sep-12 | Pon Kumaran | Tamil/Kannada | Flop |
| 39 | Lakshmi | 18-Jan-13 | Raghava Loki | Kannada | Flop |
| 40 | Chandee | 08-Nov-13 | V. Samudra | Telugu | Hit |
| 41 | Alice: A True Story | 21-Feb-14 | Sohanlal | Malayalam | Flop |
| 42 | Njangalude Veettile Athidhikal | 30-Oct-14 | Lal Jose | Malayalam | Average |
| 43 | Ambareesha | 20-Nov-14 | Mahesh Sukhadhare | Kannada | Flop |
| 44 | Kathe Chitrakathe Nirdeshana Puttanna | 01-Jan-16 | Srinivasaraju | Kannada | Hit |
| 45 | Kalpana 2 | 15-Jul-16 | R. Anantha Raju | Kannada | Hit |
| 46 | Dana Kayonu | 07-Oct-16 | Yogaraj Bhat | Kannada | Hit |
| 47 | Idolle Ramayana | 07-Oct-16 | Prakash Rai | Kannada/Telugu | Semi Hit |
| 48 | Chowka | 03-Feb-17 | Tharun Kishore Sudhir | Kannada | Super Hit |
| 49 | Dhwaja | 27-Apr-18 | Ashok Cashyap | Kannada | Average |
| 50 | Ashiq Vanna Divasam | 15-Jun-18 | Shanker Ramakrishnan | Malayalam | Average |
| 51 | Nanna Prakara | 23-Aug-19 | Vinay Balaji | Kannada | Hit |
| 52 | Ateet | 21-Apr-20 | Tanuj Bhramar | Hindi | OTT Release |
| 53 | Naarappa | 20-Jul-21 | Srikanth Addala | Telugu | OTT Release |