Navigation
---
New OTT Releases This Week (May 01 – May 07)
Last updated on:
July 3rd, 2023 at 9:38 pm
Edited by:
Harshini
---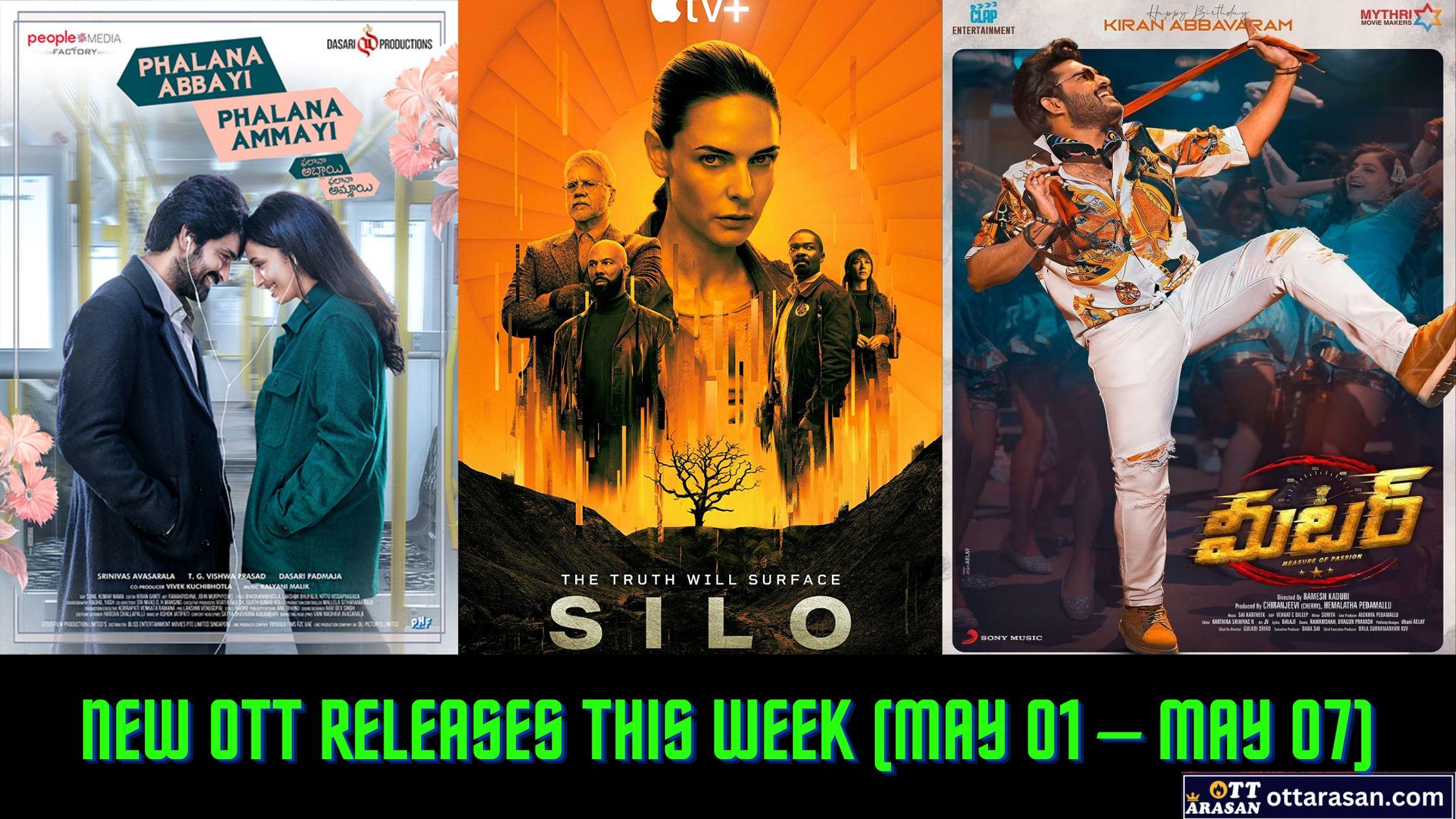 check out Movies releasing this Week on the OTT Platform:  Corona Papers, 80 For Brady, Tu Jhoothi Main Makkar, Operation Fortune: Ruse De Guerre, Meter and more are streaming on OTT platforms this week. If you want to know the Official OTT Platform and OTT release date watch the movie online. Please look through the information given below.
If you are a movie lover, you often spend a lot of time watching movies, seeking out new and interesting films to add to your watchlist. then this article is absolutely for you, we are here to save you time and get you the latest movies releasing on OTT this week. you can view and enjoy films on popular OTT platforms and discuss them with friends and fellow enthusiasts, and Ultimately, the movie is the place to find joy and fulfillment in the art form of film and the emotional connection it can provide.
List of OTT releases this week: Top Movies on OTT and their release date
Director: Guy Ritchie Cast: Jason Statham, Aubrey Plaza, Cary Elwes
Description: Jason Statham plays super spy Orson Fortune in the movie, who has to find Greg Simmonds, a wealthy arms dealer, and stop him from selling a lethal new weapon technology (Hugh Grant). Fortune and his team reluctantly enlist Hollywood's biggest movie star Danny Francesco (Josh Hartnett) to assist them on their world-trotting secret quest to save the planet, along with some of the best operators in the world.
Genre: Action
IMDB rating: 6.6
Director: Morten Tyldum, Morten Tyldum
Description: Men and women reside in a massive subterranean silo that is governed by a number of laws that they believe are in place to shield them from the polluted and decrepit world above ground.
Genre: Sci-Fiction
IMDB rating: 4.3
Director: Kyle Marvin
Description: The film is inspired by the true story of four friends who won tickets to the Super Bowl by entering a contest. The women, who are all in their 80s, decide to take the trip together, despite the challenges of their age. Along the way, they encounter a series of misadventures, but they also form a strong bond and have a memorable time.
Genre: Comedy, Sports, Drama
IMDB rating: 
Director: Luv Ranjan
Description: After falsifying their love, a young couple swears retribution to one another. When a "player" in the world of romantic relationships discovers a female who is a worthy adversary and who thinks that falling in love is a game of wits, chaos ensues.
Genre: Comedy, Romance
IMDB rating: 6.3
Director: Priyadarshan
Description: The film tells the story of a cat-and-mouse game between the police and a group of thieves who loot a huge amount of money during the COVID-19 pandemic. Rahul (Shane Nigam) is a newly appointed police officer who accidentally loses his service pistol. The pistol lands in the hands of a group of thieves, who use it to rob a bank. Rahul is assigned to the case and must track down the thieves and recover the stolen money.
Genre: Thriller
IMDB rating: 7.2
Director: N.S. Ponkumar
Description: The film is set in the fictional village of Sengadu in the Madras Presidency before India's Independence. The story follows Paraman (Gautham Karthik), a young man who dreams of a free India. However, his village is ruled by a ruthless British officer, Captain Jackson (Richard Ashton). Paraman and his friends decide to fight for their freedom, and they soon find themselves caught up in a dangerous game of cat-and-mouse with Jackson.
Genre: period action drama
IMDB rating: 6.5
Director: Kalyaan
Description: The Repeat Shoe was directed by Kalyaanstars Priya Kalyaan, Yogi Babu, Dileepan, and Redin Kingsley.
Genre: Action, Drama
IMDB rating: 6.2
Director: Ramesh Kaduri
Description: Young Arjun Kalyan decides against his better judgement to follow his father's ambition and join the police force. Due to an unexpected change of events, he faces off against the state's home minister. What follows is what?
Genre: Comedy
IMDB rating: 3.9
Director: Homi Adajania
Description: Saasa Bahu Aur Flaming is about a mother-in-law and her three daughters-in-law, who appear innocent but are vicious by choice, according to the official synopsis.
Genre: Drama
IMDB rating: 8.4
Director: Hemant Gaba
Description: Parth, a 14-year-old boy, meets Jugnu, a mysterious child from the eerie Bheem Mukteshwar jungle.
Genre: Fantasy
IMDB rating: 9.5
Director: Srinivas Avasarala
Description: The Phalana Abhayi Phalana Ammayi starring Naga Shaurya and Malavika Nair other cast include Manoj Anand, Sarah Lockett, Jamie Lee Beacher, Hamza Butt, Megha Chowdhury, Ashok Kumar, Abhishek Maharshi, Sri Vidya, and Varanasi Soumya Chalamcharla. Phalana Abhayi Phalana Ammayi release date is on 17 March 2023.
Genre: Romantic, Comedy
IMDB rating: 7.6